Netflix is considered one of the most famous and biggest video streaming service providers.
But you must know that it is not the only option available for video streaming.
As compared to Netflix a number of other options are also available which you can use for entertainment purposes.
The good thing about options other than Netflix is that some of them are also available for free and you don't need to pay a subscription fee.
Amazon Prime Video
Disney Plus
Discovery Plus
HBO Max
Crackle
Paramount Plus
Hulu
Acorn TV
YouTube
Pluto TV
IMDb TV
Shudder
Britbox
Apple TV Plus
Peacock
Internet Archive
Kanopy
The Roku Channel
Hoopla
Alternatives of Netflix that works Well in 2021
If you are looking for one of the best alternatives to Netflix then Amazon Prime Video will be on the top of the list.
From this video platform, you will get a large number of movies and TV shows with some quality programming.
There are some standout shows on Amazon Prime Video such as The Man In The High Castle, Tom Clancy's Jack Ryan, The Boys, and The Marvelous.
The Prime Video service is included in your subscription if you are a member of Amazon Prime.
The membership of Amazon Prime costs 12.99$ per month which also includes free shipping on a great number of products of amazon retailers and reading services of Amazon Prime.
You can also get Amazon Prime Video as a standalone service which costs 8.99$ per month.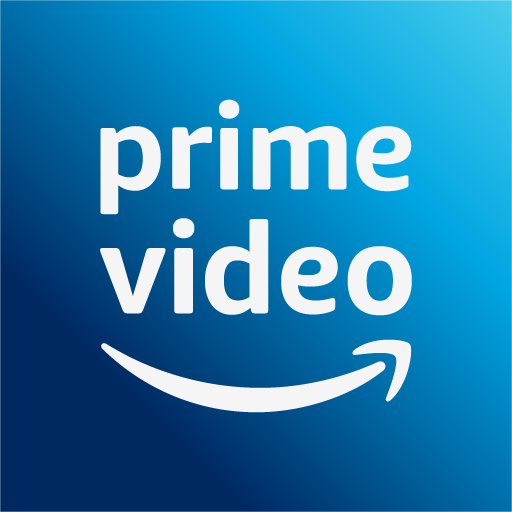 It would be a surprise for us if you don't already know about Disney Plus.
The Disney Plus service launched in mid-November all around the world including the USA.
That is a great alternative to Netflix if you have kids as it offers a ton of current and classic family movies and TV shows to watch under one platform.
On Disney Plus you can watch almost all the Marvel Cinematic Universe, Pixar, Star Wars movies.
Currently, the price of a Disney Plus subscription is $7.99 per month or a $79.99 annual subscription.
Sometimes ago there used to be a free trial of seven days but it was discontinued due to various reasons.
But maybe you will be able to get it for free of cost. Till now it is available in Europe, the US, and some other international locations and there are great chances that it will expand to more countries in 2021.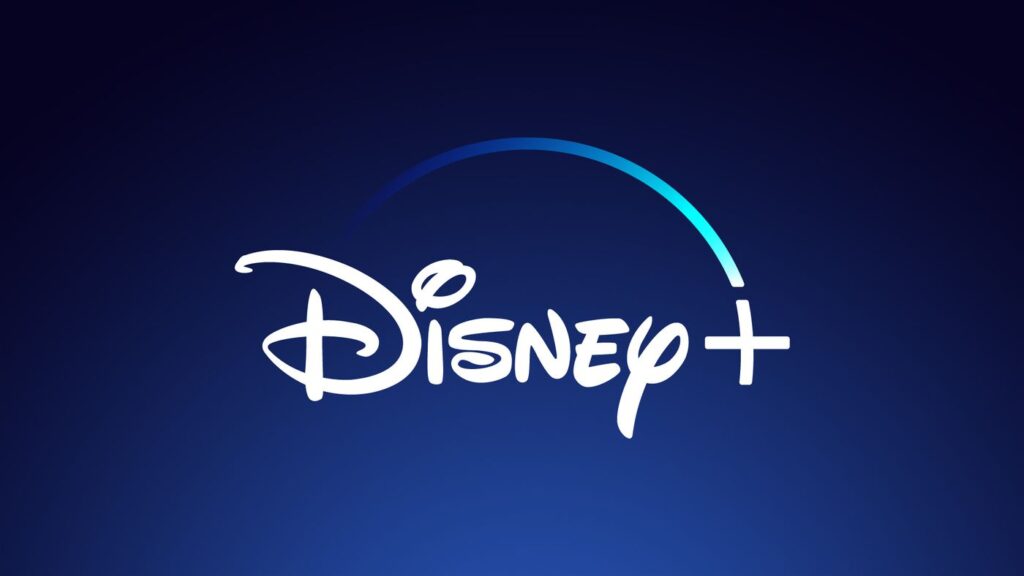 Discover Plus is one of the most recently launched streaming services.
It offers programs from a big Discovery lineup of cable TV channels and some from A&E and Lifetime as well.
The audience and people who like to see couples get married after 90 days and homes get restored will definitely love this service.
There are some original shows as well which include spin-off shows such as 90-Days Fiance and Ghost Adventures.
Furthermore, you can see the new episodes from some upcoming Magnolia cable networks that will center on Fixer Upper's Chip and Joanna Gaines.
You can get this video streaming service just for $5 per month which is an ad-based subscription but you can also get an ad-free subscription for $7 per month.
This service is cheaper than Netflix. It also offers a 7 days free trial to check their service.
If you are a Verizon Wireless Unlimited customer you can get up to a year of service for free.
There are a lot of things to offer by the HBO Max video streaming services.
On this platform, you will always find something new and interesting each time like recent hit shows Chernobyl and the older ones like The Sopranos.
Some other great shows which we think necessary to mention here are Game of Thrones, Westworld, and Barry.
There are also some interesting and exciting upcoming shows as well like the Game of Thrones prequel Blood of the Dragon.
You will get tons of additional video content on HBO Max which you will not find on HBO.
It also includes TV dramas such as Doctor Who and Pretty Little Liars and sitcoms such as South Park, The Fresh Prince of Bel-Air, and Friends.
This platform also contains some current and classic Warner Brothers movies that are not available on the HBO cable channel.
Other than that you can also stream shows from other cable TV channels as well such as Cartoon Network, CNN, Adult Swim, TBS, TruTV, and TNT.
There is also a great selection of movies from Criterion with anime from Studio Ghibli and Crunchyroll.
The Warner Brothers will release all of it,s theatrical movies which they have planned in 2021 on the HBO Max platform on the same day right after a month of their release to theaters.
Some great films like Mortal Kombat and Godzilla vs Kong have been released already. Some great quality movies like The Suicide Squad Dune and The Matrix 4 are coming soon.
You have to pay the amount of $14.99 as a monthly subscription to HBO Max.
A cheaper plan of HBO Max is also available which costs $9.99 per month but it throws the ads for 4 minutes in an hour.
Moreover, you will not get access to the Warner Brothers theatrical movies released in 2021 at the release date.
There is no doubt about the fact that it is not the cheapest service on this list but it is worth it due to the content it offers to its viewers.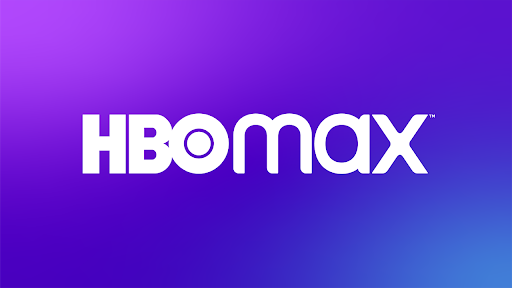 One of the main reasons which make Crackle one of the best alternatives to Netflix is that you can get it for free of cost.
Moreover, it offers some quality content which includes critically acclaimed Hollywood films, cult classics, and some popular shows.
On this platform 75 shows and 150 feature-length movies are available. There are also a few drawbacks which you need to consider and one of the biggest among them is ad-supported.
Before your movie or show begins you will have to wait for a 30-second commercial. This means it shows three additional ads for a show and nine ads for movies longer than an hour.
The paramount Plus is formally known as CBS All Access combines a large amount of content from its parent company Viacom CBS.
On Paramount Pictures you can watch a great amount of current and classic movies with TV shows from Nickelodeon, BET, MTV, Comedy Central, and much more.
It also offers a small and growing number of exclusive TV shows and movies which include The Stand, Star Trek Discovery, The Good Fight, and much more.
There are some more exclusive shows in the work which include Criminal Minds, iCarly, revivals of Fraiser, Star Trek Shows, and long-awaited live-action TV series on the basis of Microsoft,s Halo video games.
Additionally, for content on-demand, it offers live local and national news along with sports such as NCAA basketball, NFL Football, Soccer, and much more.
It,s price starts from $4.99 per month but it throws ads and lacks the live stream CBS. To get rid of ads and get the live CBS stream you have to spend $9.99 per month.
Hulu is such as the new and old TV hit series Futurama, Seinfield, and ER.
Some original shows like The Handmaid's are also available on Hulu.
There is a thing which makes it different as it releases the new episodes of some of the famous shows in a day or after they are aired on TV.
On the other hand, Netflix releases the complete season of the show at a time which means you have to wait for a long time to watch it.
To get the monthly subscription of Hulu you have to pay the amount of $5.99 each month and it also includes ads.
The ads-free plan of Hulu is also available which you can get at the price of $11.99 per month.
Furthermore, you can also customize Hulu along with add-ons Starz, Showtime, Cinemax, and HBO, and even you can get a plan with Live TV channels FOX, CNN, ABC which starts from $64.99 each month.
Without any double Hulu is an alternative to Netflix. But this service is only available in the US and Japan. This service is not available in other countries like Netflix.
The Acron TV offers a home to classic and current shows from Ireland, Australia, Britain, and some other countries.
You can call it an amazing alternative to Netflix which offers one of the most popular shows such as Midsomer Murders, Doc Martin, Gently, and a number of others.
Most Americans don't know about these shows but definitely, they are worth watching.
The movie selection is not very big as there are only a few movies available.
As Netflix Acorn TV is not widely available as you can only get it in Canada and the US.
In the United States, it costs around $5.99 per month without including ads.
One of the biggest drawbacks of the services is that you cannot download the content to watch it offline.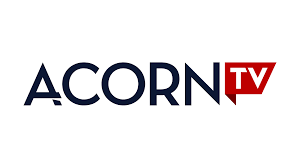 YouTube is a free alternative to Netflix although it is quite different from the other options in the following list.
On this platform, you will find great movies with a number of episodes from other TV shows such as classy crime-fighting Columbo and the hilarious Mr. Bean.
But the collection of TV shows and movies is not good as compared to Netflix and other video streaming services such as Hulu.
However, you will also get some other types of content which include vlogs of some famous creators such as smartphone reviews, funny cat videos, and Casey Neisat. These videos sometimes are more entertaining than the latest episode of Stranger Things.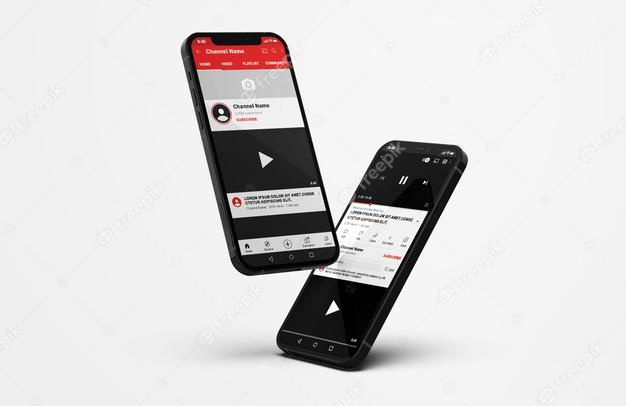 Over the last few years, Pluto TV has become very popular but more importantly, it's free to use.
There are two streaming services offered by Pluto TV.
One of them is formatted like a cable TV provider that offers a great number of channels for streaming. From several outlets, you can watch live news or classic movies and TV shows.
There are also some channels for kids, Spanish language audiences, and sports fans. In 2019 CBS Viacom bought Pluto TV and added content from the library which includes channels devoted to CSI and Star Trek.
Moreover, you can also watch TV shows and movies on demand. Pluto TV is one of the best alternatives to Netflix if you don't want to spend money.
It stands for the Internet Movie Database and this streaming service is a part of the IMDb which is formerly known as FreeDrive. It is owned by Amazon.
You can also say that IMDb TV is the way of offering ad-supported movie streaming by Amazon.
The IMDb TV is not just limited to the movies as there are TV episodes as well. There are some viewing limitations as well in IMDb.
You can only access the IMDb TV service from PC and IMDb and Prime Video apps.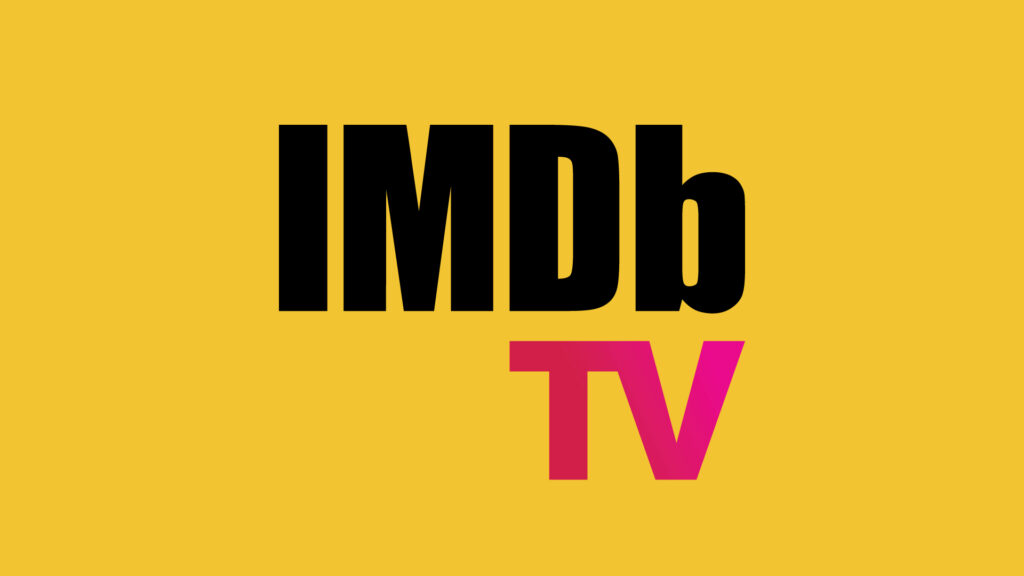 For horror movie fans Shudder is one of the best alternatives of Netflix. With it,s diverse programming it may also make you one of its fans.
Every month a number of different movies debut on this platform and due to their horror genre, they always get great reviews.
Along with little-seen gems these video services also offer some classic horror films. Shudder has also started branching original TV shows and the acclaimed anthology series Creepshow is one of them.
To get these services you have to pay $5.99 per month and you can get an annual subscription only for $56.99. You get a free trial of Shudder for seven days to find whether it's a right choice for you or not..
The video streaming services of Britbox are devoted to British TV content, the same as Acorn TV.
On this platform, you will be able to watch some great quality drama, comedy, and especially the great British detective dramas which have been released over the past decades.
You can also watch all the episodes of sci-fi on this platform. The people who are fans of the classic British soap such as Coronation Street, Eastenders can watch the new episodes on the Britbox just after hours of their debut in the UK. Britbox continues to add such shoes to its lineup.
You can get Britbox for $6.99 per month or $69.99 for an annual subscription in the US.
For the people who want the best alternative to Netflix, Britbox is a good option for them and you will get exclusive content on Britbox which is not available on Netflix.
Because of its low price Apple TV Plus is a great choice as a Netflix alternative. You just have to pay $4.99 for a monthly subscription.
You will get some very high-quality shows specially made for families and adults series. Apple TV Plus adds new programs on a regular basis.
The quality is certainly high but can't match its content library to Netflix.
There is a big advantage of this service is that Apple Plus Tv is available in more than 120 countries.

The Peacock streaming services of NBCUniversal launched in mid-July 2020 after months of waiting.
Most of its content is free to stream with ads which is one of its great features which means you can watch classic series such as Parks and Recreation, Battlestar Galactica, Two and a Half Men, and much more.
It offers exclusive streaming for Parks and Recreation and The Office in the US. Moreover, it has also added WWE pro wrestling that includes access to its pay-per-view events if you are interested to watch more content and the originals of Peacock such as reboots of Saved by the Bell and Punky Brewster.
For a monthly subscription, you have to pay$4.99 with ads but if you want to enjoy ad-free streaming then it costs $9.99 per month. You will also get a free trial of seven days.
The Internet Archive includes thousands of feature-length movies with public domain movies.
Unsurprisingly, you do not need to have an account to use this service and you don't have to pay money.
These factors make the Internet Archive an interesting place for people to watch classic movies.
You will also find the movies like Gulliver's His Girl Friday, Plan 9 from Outer Space. As the archive only exists on the web which means you need a browser to access it.
Your library may have Knopy if it does not offer Hoople. This streaming service first began in Australia but till now it has made its way to a large number of college campuses all across the world and different libraries.
You can also check the website to see if your library has it and if not you can ask for it. You can also get mainstream stuff from Knopy with a great selection of indie films and documentaries from the PBS likes and The Great Courses.
The titles from the esteemed Criterion Collection are also included in the library that is code for "films". With a lot of family-friendly content, you will also get a Kanopy kids section.

That is a free and exclusive movie provider but it is a sum of existing and new free of cost content.
This means you don't need to be surprised if you see some of the free movies on the other platforms.
You can also find movies from Roku partners like MGM, Sony and Warner, Lionsgate with free content from Existing Roku channels like Popcornflix, FilmRise, and Vidmark.
There is no need to say but the channel is available on TVs and devices of Roku. But it is accessible in desktop web browsers.
Do you have a library card? You can check to see whether your library has partnered with Hoopla.
This digital media and streaming service allows you to check out every kind of content including movies.
You will have 72 hours to watch when you "borrow" one. You can determine the total number of movies you can borrow each month with your library.
Moreover, it also offers a download option for offline viewing with streaming.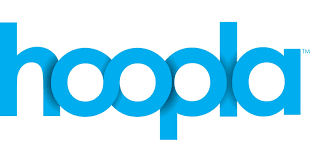 Some Other Netflix Alternatives
There are some other Netflix alternatives available which include 
Epix: It is a premium movie channel that offers a great number of original and exclusive shows like Godfather of Harlem, War of the Words, and the Batman-themed.
Starz: It is basically a cable TV channel that also offers a streaming version. It offers a great number of classic shows, movies, and recent shows such as Outlander, Power, and much more.
Showtime: That is also one of the TV channels with a component of streaming. One Of its biggest advantages is that it offers a list of some exclusive shows including Billions, Homeland, and many more.
FAQs
What is a free alternative to Netflix?
These are some of the free alternatives of Netflix
Roku

Kanopy

Internet Archive

Peacock

Crackle

IMDb TV

Pluto TV

Hoopla
What is replacing Netflix?
As now most of the Netflix revenue is generated from digital distribution, new rivals also entered the field which includes Hulu, Amazon Prime, and entry of traditional television media like CBS and HBO.
How can I get Netflix for free forever?
First, you have to Sign Up with Fios TV.

Then select a triple play package that includes phone, internet, and television.

You will receive an email from Verizon,s for free Netflix after a certain period of time. It may be a month or two.

Now simply log in and enjoy your Netflix.
How do I not pay for Netflix?
Open a browser and then Netflix. From the upper right corner select your profile and click on it.  From the drop-down menu select account. Under Membership & Billing, you have to click on Cancel Membership.
Can you get Netflix free trial twice?
You will get a 30 day free trial on one registered credit/debit card and one email id. After using your free trial you cannot use the same card and ID to get another free trial.
People also Read:
How To Send Money From Venmo to Cash App?
How To Transfer video From iPhone To Android
Ending Lines
According to our research, these are some of the best Netflix alternatives. You will get a free trial for most of the paid options that are listed here. So, you can take advantage of these free trials to see which one is a good choice for you.