There are some very important things to do with a new Windows 10 laptop to get maximum performance.
If you have just bought a new laptop to replace your old laptop or upgrade your laptop to make it work better then there are some small changes or things which you need to make sure for a better experience.
So, here are some first things to do with a new Windows 10 laptop to get maximum performance, and even it doesn't even matter which OS it runs.
First things to do with a New Windows 10 Laptop
Update the Operating System
The laptop is likely to sit around for a time of several months whether you have purchased it online or from the brick or mortar store.
Installing any existing OS updates is one of the first things to do with your new laptop.
Because your laptop will get new features and also make your system more secure. 
To check for OS updates, perform you need to these instructions:
Go to the Settings of your Windows 10 and then Update & Security tab and: click on the check for updates button.
All the updates will be downloaded and installed automatically in the future.
But if you have a Mac then simply click on the Apple menu from the upper left corner and select the System Preferences and then Software updates.
You have to visit the App Store to check for updates if you are working on the macOS High Sierra.
On the app store, you download the latest version by searching for macOS.
Updates are more for usability and security on Linux and they have great importance. May you find an update option on the basis of your distro.
Behind the scenes, all the updates are handled by the Chrome OS.
The Chrome OS checks for updates and downloads as long as you are connected to the Wi-Fi.
You just have to restart your laptop to install updates.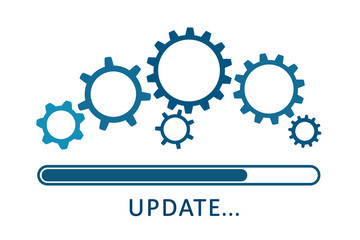 Remove Bloatware
Bloatware is preloaded software on the operating system and that is unwanted or unnecessary.
Often, these apps are not useful instead they waste system resources and drive space.
Due to these windows, laptop manufacturers are infamous but on the Mac Linux and Chrome OS laptops, it happens rarely.
You can delete junk files that you need by removing the bloatware in Windows 10.
If you are not sure about a certain program whether it is important or not then you can search for it on Google to see what other people think.
Review Antivirus Software
There is a built-in Windows Defender in Windows 10 which is liked by most people.
You can also pair it with other strong security tools if you need some extra protection or security.
There is not antivirus included in Mac or Linux machines.
Some common sense and careful browsing can save you on both of these platforms but you can also install an antivirus for Linux or Mac antivirus software for some additional security.
On the other hand, you don't need something special for Chromebooks as they have a built-in malware protection tool.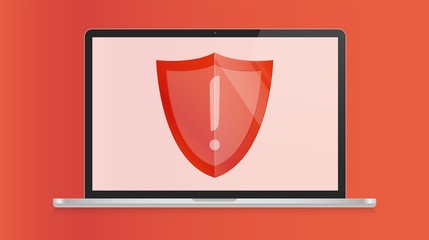 Configure Anti-Theft Tools
Protecting your device from theft is the next task which you have to do on your new laptop device.
Because you would not only lose your laptop but also some potential data on it if someone stole your computer or laptop.
So you should have some measures in place to retrieve data if possible.
There is a built-in feature in Windows 10 which is known as Find My Device.
To access it go to the Settings and then Update & Security tab and Find My Device.
On macOS you need to go to the System Preferences, then Apple ID, and choose iCloud from the sidebar.
Then from here, you need to make sure the Find My Mac is enabled.
These tools will also allow you to locate the laptop from another device logged into your Apple or Microsoft account.
You can easily locate the lost devices from the security section if you have a Chromebook.
You can also download the prey software as an option.
Its free plan allows you to track up to three devices. 
Optimize Power Settings
Maximizing your laptop battery should be a priority as laptops are all about portability.
Some simple tweaks can result in a difference of hours per charge.
Reducing display brightness is one of the most important steps.
Because it can cause eye fatigue by making it dim, so you try different options to find a balance between the extremes.
For better battery life you can tweak Windows 10 power options from Settings and then Power & sleep additional power settings.
We have also worked on how to improve the battery life of a Mac.
Most of these settings are accessible to System Preferences and then Energy Saver.
Except that when possible try to avoid using resource-heavy apps.
Chrome is an infamous battery hog, which means you will get better battery life with safari, opera, edge browsers.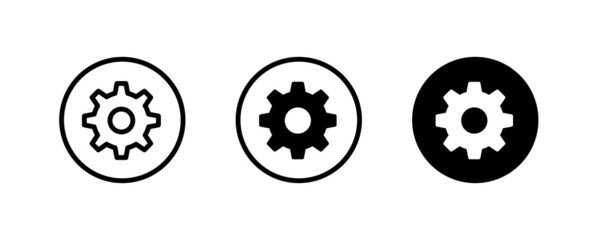 Configure Automated Backups
That is one of the first things to do with a new Windows 10 laptop.
Your laptop or PC will contain all of your documents, presentations, projects, and some other personal data.
What would happen if your system stopped working suddenly?
You will lose all of your important data which is a terrible thing.
To protect yourself from such data loss you have to set up a backup plan for your data protection.
For Linux, there are a number of backup utilities for Linux to protect your data. 
You can access any type of data stored in Google Drive from your Google account on a Chromebook.
Moreover, you can also backup to an external device like a USB.
Set Up Cloud Storage Syncing
You still have many things to do with your new laptop.
If you work on multiple devices then the additional solid backup will make your life easier.
You can use cloud storage services like Google Drive and Dropbox, you can sync any type of data placed inside to the servers of these companies.
You can access your files from any device using your account on these storage platforms. 
You just have to sign in to access your data.
This means you can easily access a file on which you were working on your laptop or PC when you are not working on your laptop.
From the modern perspective, cloud storage is very important whether you avoid moving files with flash drives or use it as a layer of backup.
You can get started by choosing one of the best and free cloud storage providers or if you need more storage you can also consider some cheap cloud storage services.
You can also read our article about which laptop you should buy.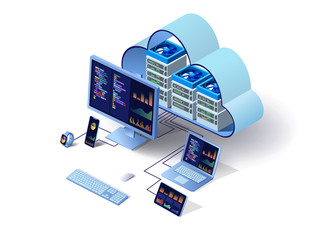 Minimize Heat Damage
As compared to the other types of machines, laptops are more susceptible to heat.
The cases of the desktop are large enough for better ventilation and there is not any kind of dust buildup issue in tablets.
While many laptops have a lot of spots for the dust to accumulate and poor air circulation.
The dust buildups and the lack of ventilation can result in excess heat.
This kind of issue can also cause your system to underperform while making an effort to produce less heat and it means slower system performance.
The lifespans of internal storage can also be shortened due to the excess heat and your battery will lose its charging capacity.
Here are some precautionary measures regarding laptop heat.
Make it possible not to use your laptop on the carpet, couch, bedding, and in your lap.
You can reduce the dust intake by placing it on a flat and hard surface.
You should often clean your laptop to remove the dust. You must know which PC operating temperatures are safe.
You can shut down intensive apps if your system gets too hot.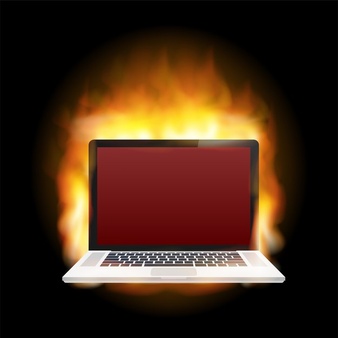 Customize System Settings
Now you have to make the laptop your own as all the tasks related to maintenance have been done.
At this time you have to tweak your system theme, taskbar layout, desktop wallpaper, and other options of personalization.
You can also check these resources if you need some ideas:
Look for some ideas to make the Linux desktop look stunning.

You can change the look and feel of your desktop Windows 10.

Customize and personalize your Mac including wallpapers, icons, and the Dock.
Install Your Favorite Apps
As your laptop is now clean and ready to go then you should install all the apps which you need.
You might find these on the Microsoft Store, Chrome Web Store, Mac App Store, and Linux app repository.
Most of the websites are only available to download from the developer's website.
You can take a look at Ninite to install some famous Windows apps in just one bundle.
It allows you to check all the apps which you want to use and install them without worrying about bundle junk or clicking through dialog boxes.
Here are some lists for you to get started if you don't know what to install.
Some must-have Apps for your Windows operating system

Ubuntu apps for a quick install

Best Mac Apps

Best Apps to use on Chromebook
Now you are completely aware of what to do when you have a new laptop.
This process will definitely take some time but once you have done it, it will make your experience smooth and increase the lifespan of your machine. 
Put Away Installation Media
Some of the laptops come with the installation media like an installation disc when you buy a laptop.
You should put away the Windows installation media in a safe place.
You need this installation media to reinstall Windows operating system manually if your computer has some kind of problems.
Or you can use it to boot your laptop or computer and repair issues with Windows 10.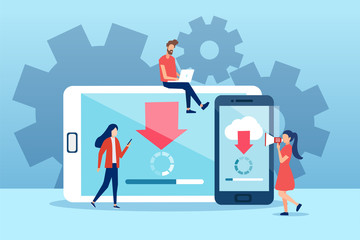 Remove Preloaded or Extra Software Programs
The other things to do with a new Windows 10 laptop is uninstalling all the unnecessary and preloaded programs.
Because a new laptop comes with a lot of extra programs.
You can simply remove them if you don't need any of these preinstalled programs.
FAQs
What should you do first with a new laptop?
There 5 things you must do with your new laptop:
First, you should update your op[erating system.

Install security or protection software

Optimizing the power settings

Removing the Bloatware

Setting a Backup
Can you use a new laptop right after buying it?
Yes, you can use your laptop right away if you are excited to use your new laptop.
Still, you can use it if your laptop is plugged in for charging.
But it is suggested to not unplug it until it is fully charged.
What are the things you need to do after buying a laptop?
Here are the things you must do after buying a new laptop.
First, you should register for a warranty.

Update the operating system of your new laptop.

Setting default programs

Installing Anti-Virus Software on your laptop.

Setting Default Programs.
Is it OK to use a laptop while plugged in for charging?
Yes, it's Ok to use a laptop while charging.
If your laptop mostly remains a plug-in for charging it is better to remove the battery when it is 50% charge and store the battery in a cool place because heat can damage the battery health.
Is it bad to leave your laptop plugged in all the time?
Laptops highly depend upon their batteries due to which it is necessary to take care of your laptop battery to make sure it retains a long life and charge.
It is not bad for your battery to leave plugged in constantly but you must be careful about the other factors like heat to save your battery from damage.
Ending Lines
Here we have discussed the things to do with a new Windows 10 laptop because these initial settings are very important as they can prevent damage or data loss.
Moreover, it increases your system performance as well.
So if you just have bought a new laptop you must read these articles and make these changes for better performance and security.