Let's see how to make your contacts aesthetic?
Each time you depend on our contact list when you have to send an email or text to your friend or even when you lookup for the address of your friend on Google Maps.
As you use contact lists almost all the time in a day then you should also arrange your contact list to make your contacts aesthetic.
If you will not arrange your contacts properly it becomes harder to find a contact when you need it.\
How to Make Your Contacts Aesthetic
You can select one of the contact apps from Google and Apple which can help you to arrange your contacts by deleting contacts and cleaning up the duplicate contacts with outdated or missing information.
If you have an iPhone then you should choose the Apple contacts app and if you have an android device then you should go with Google and so on.
After selecting a platform then you can use some native tools to make your contacts aesthetic.
Here we will also discuss the native tools which can help you to arrange your contacts in a better way.
Arranging Contacts in iPhone
If you have an iPhone or macOS then you should be using the built-in app contacts app of Apple which can synchronize the information across both platforms. 
You can also access your contacts on another device by visiting the site iCloud.
You will not find some advanced options from this app. But it contains some basic management tools.
If you want to edit an entry then you have to select it and choose the edit option.
It will open the next screen in front of you which allows you to change, add or remove your contact information.
You can also remove a particular contact permanently by tapping on delete contact.
To change how contact information is displayed after sorted, go to the iOS settings app and select contacts from that list.
As an example, you can toggle on the preferred nicknames to switch and make your iOS show the nicknames of your contacts instead of their formal names.

Arranging Contacts in macOS
There are the same options in the macOS version but it makes it easier to organize contacts with clever group features.
Go to the contacts app and open it.

Then select the file and New Smart Group.

Now you have to select the criteria.
Maybe you like to add people to a group in the same city.
If you are using the Note field you can easily add anyone with a "book club" tag.
If you want to email a group at the same time, find the group entry from the left-hand navigation menu and right-click on it.
You can also find duplicate contacts on macOS.
Choose Card and then search for the duplicates to clean your contact list.
It will ask whether you want to merge if it finds any duplicate contact.
This process can also be done manually. Here is the process. For this, you have to click on the contact.
Then hold down Cmd and click on another and select Card and merge selected cards.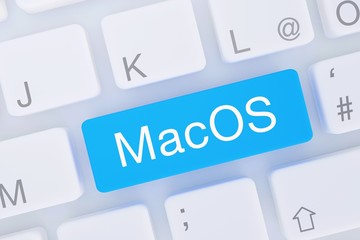 Arranging Contacts in Android
If you want to store your contacts with Google you can easily access them using an official android app. Otherwise, you can import Google contacts into iOS. 
For this go to the settings app of iOS and then move to the Accounts & Passwords and then add an account.
The duplicate finder of Google is one of the most useful features.
If you want to use it for the web interface, from the left side of the page click duplicates and select which duplicate contacts you want to merge, and click on the merge button next to them.
If the duplicate does not show up which you are looking for then you have to find two or more other contacts, tick the boxes next to contacts and click on the Merge button from the top right corner.
The Android app is smart enough to manage contacts.
From the top left click on the menu button select suggestions and then Google will suggest duplicate contacts to merge and allow you to update the out-of-date information.
It will also sort out the people you are often in touch with through your phone and suggest you add these contacts to your phone as new contacts.
We would recommend you to deal with your duplicate contacts on your own as you can also merge them manually.
From the main contact list long-press on one of the contacts and then tap on one or more others, from the top right corner click on the three vertical dots, and from the pop-up menu select merge.
Additionally, the android app allows you to organize your contacts more efficiently.
For this open menu and then settings to find contacts by first or last name.
By arranging contacts you can make your phone look aesthetic.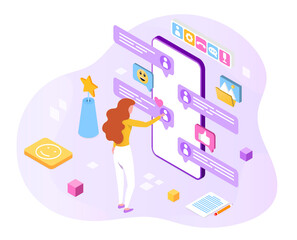 Organizing Contacts with Label Groups
You can organize your contacts via labeled groups on both the website and the app. Select the pen icon and edit a contact.
As you are in the editing mode now, from the labels drop-down menu from the middle of the screen (For Android) or from the top right (For web) click on three vertical dots. 
By using these labels you can sort out your contacts to access easily and send group emails.
Gmail is bound tightly with the contact management of Google.
Even the people you have emailed but not added to your contacts under the other heading appear online.
To avoid collision of addresses you can change this to default.
It is the way to make your contacts aesthetic and easily accessible.
Using Multiple Contacts Apps
Some people only stick to an ecosystem of Google and Apple only.
It's quite tough to arrange contacts when it's spread across multiple accounts.
But these platforms help you by allowing you to display multiple accounts contacts on a single screen.
As an example, you can display Google and Microsoft accounts on the contacts apps of Apple.
For this you need to follow these instructions:
Go to your iOS settings. 

Then Accounts and password.

Add your account and press enter.
Now it will allow you to access and edit your Google or Microsoft contacts from Apple devices and these changes will synchronize with your original accounts.
But it does not merge these contacts with your Apple account.
Furthermore, if you try to access the contacts through the iCloud website it will only show the Apple contacts.
Third-Party Apps
As there are more options available on macOS so we will recommend you to manage your contacts from the computer instead of your phone.
But if you are looking for the best and comprehensive option for the iPhone then you can also use some third-party apps which can offer more advanced tools to remove duplicate contacts.
There is a recommended app called Simpler. 
This app costs around 10$ per year to get the most out of it by using all of it,s features like contact backups but you can also get it for a free trial.
By using this app you can merge duplicate entries only with a single tap.
Moreover, you can organize contacts into groups and remove partial contacts.
You would also like the Delete Contacts + through which you can remove batches of people at once, identify cards with missing information, and backup your contacts.
You only need to pay a one-time fee of 4$ to use the feature of merge contact and you can also use it,s a free trial.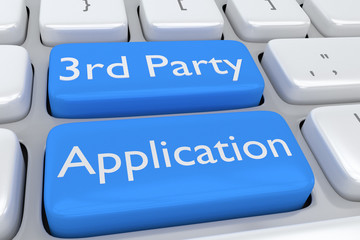 FAQs
What should I name my contacts?
You can give any name of your choice which you like the most and can give your contacts.
How can I organize my contacts?
The Android app allows you to organize your contacts in a more efficient way.
For this first, you have to open the menu and then settings to sort out contacts by the first or last name.
Through labeled groups, you can organize the contacts on both the website and the app.
Select the pen icon to edit a contact.
How do I Make my iPhone Pretty?
You can update your iPhone to the iOS 14 version.

Select an attractive theme or palette.

Customize your iPhone widgets.

You can change the app icons.

Make your home screen clean.
How do you make your home screen aesthetic on iOS 14?
Here are some important steps you need to follow for to make iOS 14 look aesthetic.
First, you need to update your iPhone before you work on the inner design.

Select your preferred widget app.

Remove or hide the old apps.

Customize or design widgets.
Where is my contact list?
It will be on your Google contacts page.
You can directly access your contacts by going to google.com or via the android contacts app. 
Ending Statement
Your contacts must be arranged in a proper manner.
Because if your contacts are not arranged properly it will be difficult for you to find a specific number which you want to contact.
Here we have explained about different ways to arrange your contacts not only in Google account but also for Apple account as well.
By following these methods you will not only be able to make your contacts aesthetic rather they will also be arranged properly and easily accessible to you.
So, whenever you need a particular contact you can access it quickly and easily.