Let's see how to make your phone camera quality better? Convergence is everywhere these days.
Now you can find the best camera on different gadgets such as smartphones.
In the digital camera market, camera phones are one of the fast-growing aspects.
Some of the smartphones offer some great quality cameras with better lenses, high storage capacity, and higher megapixels due to which it seems that these smartphones are going to win market share as compared to the low-end offerings of different camera manufacturer companies.
How to Make your Phone Camera Better Quality
These days most people are using camera phones. But the pictures taken with the phone camera are not good quality.
This may be due to the low-quality camera but the poor photographic technique also results in a bad quality picture.
Here we will discuss different methods of how to make your phone camera quality better.
Your image will be more clear in good light.
This means you should try to shoot pictures outside or turn on lights when you are going to click a picture.
If you are turning on your room lights for some extra light then keep in mind that the artificial light always impacts color cast and you need to balance it.
Most of the digital cameras have built-in light or flash which can add clarity to your picture even when you are shooting outside.
If there is not any kind of flash or light contained by your camera then you should not take pictures in bright light as it will outline the subject.
Get Close to Your Subject
When you take pictures with a camera phone at the end its subject becomes tiny and it is one of the most common problems with the camera phones.
Due to low resolution, the images turn out to be small.
So, with your subject, you have to fill up the viewfinder to zoom in on the subject at the end. 
It has also been said that it can create distortion or focus issues on some model cameras by getting more close.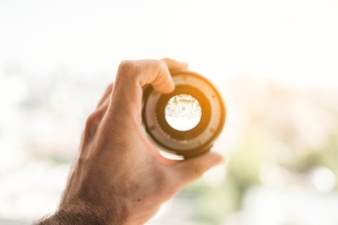 In digital photography If you want to take a clear picture, your camera should be as steady as possible.
It is more important for the low light situations where the camera compensates for the lack of light by selecting the shutter speeds.
The other trick is to lean your camera phone while taking a photo against a solid object.
You also remember one thing that most camera phones suffer from shutter lag.
This means that you have to hold the camera a little longer to make sure that it does not take a picture or shot when you are lowering it away from the subject.
As it is great fun to edit images on your camera phone with the built-in editing and effects but it will be better to edit your images later for better quality.
At high resolution take your shots in color to keep open different options to edit it later.
On your computer, you can always make it white and black but you will not be able to color it if you take it in White or Black mode.
Don't Throw Away 'mistakes'
You must remember that the screen quality of your computer is better as compared to your smartphone screen.
So, you should get your images on your PC.
Then you will find that they come alive on your monitor. You will observe that even blurred shots can also be usable.
Avoid Using the Digital Zoom
If you have a zoom feature on your camera phone then it might be tempting to zoom your subject while taking a picture.
But if you are using digital zoom it can decrease your picture quality.
You should always edit your pictures on your computer using photo editing software.
Some camera phones are also adding optical zooms, you can use them as they don,t enlarge the subject.
Experiment with White Balance
A great number of camera phones now come along with adjustable white balance which can help you to modify the color balance of your photos on the basis of shooting conditions.
You can get a good feel which it has on your shots by using this feature. This feature impacts different camera phones in a different way.
Take Loads of Shots and Experiment
The best thing about digital photography is that you can take as many shots as you want quickly without any cost.
It means that you can try different composition modes and remove those which you don't like.
To experiment with the new angles and perspectives the mobile camera phones will be a good choice as you can shoot from up high, down low, and close up.
You can end up with fun and interesting shots.
Follow Rules of Composition 
You should know about the basic rules of composition like the rule of thirds according to which don't place the subject squarely in the middle of the frame.
These types of simple tips can make your photo quality much better.
But you should remember the beauty of a camera phone is its ability to break it,s conventions.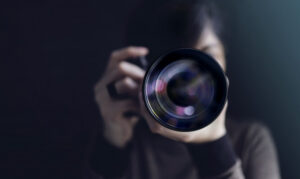 The maintenance of your camera and keeping it clean is also challenging.
Mostly our phones remain in our pockets or bags and we use them in all types of weather conditions.
Due to this camera lenses get dirty or damaged easily and for most camera lenses fingerprints are considered a common problem especially if you don't have a cover for your camera lenses.
You should clean your camera lens from time to time with a soft and clean cloth.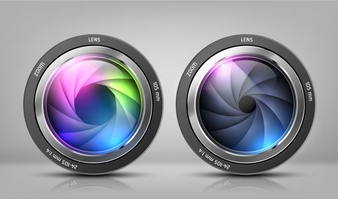 Observe Etiquette Camera Phone 
As there are not any kind of rules to use camera phones which means that you should consider how to use it and how it impacts others.
Many times camera phones are abused due to which they don't take good photos or images.
You should consider restrictions on using cameras in places like concerts and theaters.
Use the Highest resolution on your Camera Phone
Some camera phones also give you the option at what resolution you want to take photos.
Your picture quality depends upon the resolution the higher your resolution the clear will be shot.
This fact is true for the camera phones which have sensors of under 1 megapixel.
You must remember the file size of a high-resolution image will also be large.
So, it will take a long time to send images.
Tips To Help Improve Your Smartphone Photography
Know your phone camera settings
You should not completely depend on the default mode of your camera phone.
You will definitely get a sharp focus on the subject by tapping on where you want to focus.
But you can improve the quality of your images by tweaking some other aspects.
As different mobile phones have different settings, most of them allow you to control the focus white balance, ISO, and exposure.
You may note that some cameras lock both exposures and focus together depending on where you want to focus and you may alter your photo lighting.
For white balance, you can choose four settings.
You can match them according to the environment in which you are shooting pictures to make your photos light better.
As an example Daylight and cloudy are good for outdoor shoots while Incandescent and Fluorescent are suitable for indoors.
It has been said that you can select to mix them and create different moods and tones.
Set your resolution high
As we have discussed, the higher the resolution of your images the better quality they will have.
While taking photos with your smartphone camera you should go as close as possible to the subject while taking a shot. 
Definitely, you have to face the problems while saving high-resolution images they require more storage.
For this, you can save your photos externally instead of saving them on your phone.
You can use photo-sharing apps or cloud storage services such as Dropbox or Picasa.
Yes back camera, No front Camera
There is no doubt about the fact, it is easy to take selfies with a front camera.
But you can not ignore the fact that the front camera has a low resolution as compared to the back camera. 
The reason is that the back camera is equipped with more megapixels and the front camera is only considered for video conferencing.
There is an app with the name Frontback app through which you can use both cameras to take photos.
Tripods & Monopods got your back
If sometimes you trouble stabilize your camera phone and are frustrated due to blur maps then you will definitely like to have monopods and tripods.
At slower shutter speeds tripods are very good to shoot while monopods help you to take a snap from a distance which is best for taking selfies.
The smartphone tripods are portable and small and you can carry them easily.
There are some tripods that can help you to take photos from awkward angles.
Go towards the light
There is a lack of natural light while shooting indoors and it is considered one of the biggest problems.
The natural light can make your facial expressions more cheerful, the surroundings around you more welcoming and the food look more appetizing.
So, you should make it possible to shoot photos or videos under the natural light.
It can be done by standing near the doors or windows when you are going to shoot indoors.
In addition, you also need to remember from where light is coming or the exact source of lighting.
Like traditional photography, the general rules of lighting are also the same such as you should avoid backlight while taking pictures of different people.
It can capture depth and texture if you are shooting your subject using sidelight.
As here we are discussing low-light photography subjects that make it possible to avoid using flash.
Your camera flash can be helpful rarely and it's going to be harsh sometimes.
As compared to the flash you can try to increase the exposure of your camera or ISO levels.
As a replacement, you can also use any external flash such as Lightstrap or iBlazer.
Moreover, for a better photography experience, you can download the Night Camera app for android and Night Cam for iOS.
Composition rules, period
There is no comparison of composition to take some good-looking and attractive pictures.
You should learn at least some basic rules of composition such as leading lines and the Rule of Third.
After understanding the composition rules you should break them and try other aspects such as different angles and lighting.
As shooting from different angles or speaking from angles can make your subject more interesting and flattering.
Sometimes it highlights overlooked details and presents a different point of view.
You should not hesitate or be afraid to low down the couch or stand on top of the chair for a perfect angle.
of panorama & burst modes
There is a panorama mode available on most mobile phones. But no problem or need to worry if you don't have panorama mode in your camera phone.
You can install an app to stitch your 180-degree photos such as Autostitch Panorama and Photosynth.
That's great to take landscape photos because it can help you to keep your hand steady and take a well-stitched shot. A good panorama is not made by moving objects.
If you want to take a snap of moving people or objects they will not keep still for your camera.
To do this and capture the perfect moment you need to activate the burst mode of your phone or camera.
Because it can help you to take multiple pictures which can make sure to take at least a few clear pictures by taking multiple pictures.
This mode would be great for capturing the pet's or kid's motion.
Third-Party camera apps
Your camera phone has limited functionality as we have discussed earlier.
But you can overcome the lack of functionality by using a third-party camera app.
Some camera apps such as ProCapture Free and Camera+(iOS) also offer extra features with normal settings of the phone.
Some apps like Slow Shutter Cam also have some specialized functions.
These apps keep updated regularly with the additional new features, modes, and filters.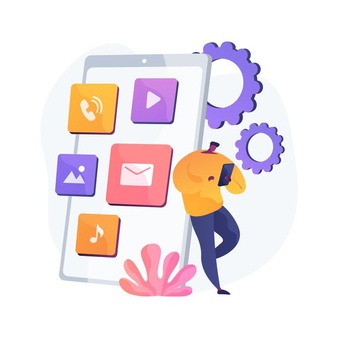 Photo-Editing Apps
Most of the time we can control so much while taking a photo.
A great enhancement has come from the use of photo editing apps.
The photo editing apps such as Camera FV-5 and Camera + come with a photo editor.
The photo editing apps like Pixlr Express and Photoshop Express offer functions like rotate, straighten, crop, remove red-eye, and flip.
If you just want to use filters you can try VSCO Cam and Snapseed.
With spotliter you can also add filters to your videos after taking them.
Learn Your Camera's Features
These days smartphones have some great and amazing capabilities and features.
We have observed some great improvements in computational photography which allows you to blur the background of the image, copying the wide aperture lens and big image sensor.
Even some smartphones can also make slow-motion videos.
May your phone also has a burst mode and it is not a bad idea to capture images in a sequence to get one of the best out of them but you need to make sure not to post them all. 
Try an Add-On Lens
Most of the camera phones have one lens only but there are only some camera phones which have dual rear cameras.
The second camera helps to capture a wider angle view than the main eye of the phone.
You have to spend some amount of money on an add-on lens.
You can select a trusted brand such as Olloclip or Moment.
It is important to pick the type of important lens.
A macro lens can add more versatility to your camera phone but you may prefer a fisheye, ultra-wide, or a telephoto conversion lens.
Add a Microphone
The quality of audio also matters as shooting a good video.
The internal mic of your smartphone is to make phone calls, not for recording purposes.
Your smartphone may don't have any jack but you can also get a microphone that plugs directly into your lightning or USB port and it works with the audio dongle of your phone.
You can study and read some reviews to see that the mic is compatible with a particular operating system and phone.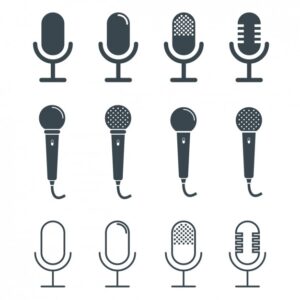 Turn On Your Grid
Most of the SLRs in their viewfinder windows have framing grids which can help you to better square up shots and according to the composition guidelines such as the rule of thirds.
In the same way, you can turn it on your smartphone camera app.
You can keep the horizon straight by adding a grid line.
It can be a big advantage for the portraits in front of landmarks. 
Adjust Exposure
The smartphone cameras are like point and shoot but the camera apps can offer some more control manually.
Exposure darkening or brightening is the most basic adjustment which you can make and you can also turn a bland image into a head-turner by using it effectively.
You can make your shot brighten or darken shadow in a portrait for a dramatic look.
The features are not labeled the same.
Typically the android phones have more traditional icons for adjustment of exposure.
Start With a Good CameraPhone 
Over the past few years, smartphone cameras have brought a great leap forward in quality.
Your camera quality will not be so good if you are using an old handset.
If you want to buy a camera phone then it will be good to go with the Samsung Galaxy, Google Pixel, and iPhone camera phone devices.
Edit Your Shots
Your smartphone is also a handheld computer as it is capable of making basic adjustments.
For image editing, you can download editing software such as VSCO and you can download it for free on your iOS or Android.
Moreover, you can also use the built-in image editing tools of your operating system.
FAQs
How can I improve my phone camera quality?
You have to set your camera phone resolution high.

You must know about the settings of your camera phone.

You should not depend on the default mode of your camera phone.

Try to use the back camera as compared to the front camera because the back camera has more megapixels. 

Make sure to take pictures in natural light.

Follow composition rules.

Use Tripods and monopods for stability.

Use modes like panorama and burst

Use extra lenses as they are considered windows to your soul.
Why is my phone camera quality so bad?
Usually, digital noise is not considered good because it degrades your picture quality by reducing clarity and sharpness.
There could be a number of different factors like over-processing, low light, and a poor camera sensor which can affect to make your phone camera quality better.
How do you make pictures clearer on your phone?
From your android device visit settings then apps and camera.
Now select grid lines and choose between a square overlay for the perfect frame or a rule of thirds overlay.
Framing is also a part of composing the image itself. Advanced photographers can enable raw capture which will offer freedom in editing.
If you have an iPhone you can also add an app such as focus which can help you to adjust the quality of background blur in shots of portrait mode.
Ending Lines
There are many factors that impact your phone camera and image quality.
By focusing on these factors you can improve your image and video quality of your camera phone.
Some of these are also explained above.
Hope after reading these factors you will be able to make your phone camera quality better.