Certainly, there are many users of Windows 10 who would like to put their Windows10 on a USB drive.
Loading and putting Windows 10 from a USB drive is a convenient option when your computer is loaded with an older version of Windows and you want a new version of Windows.
Here we will explain different methods to put windows 10 on a USB flash or drive.
How to put Windows 10 on the USB drive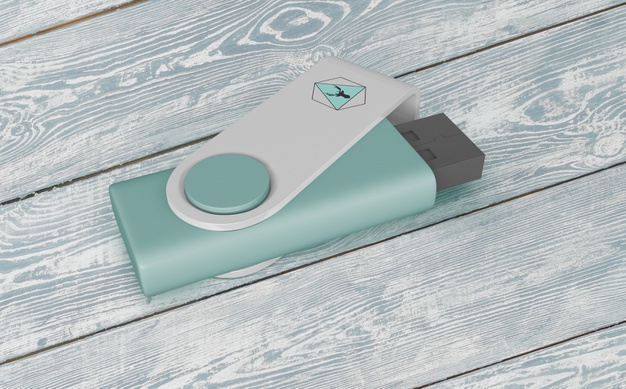 To put Windows10 on a USB flash drive, first, you need to find a Windows 10 bootable USB tool.
And here we will recommend you AOMEI. It is a disk partition manager that contains "Windows To Go Creator" which enables you to put Windows 10 on USB very easily by avoiding what Windows 10's version is? 
Firstly, install AOMEI Partition Assistant, to get Windows 10 to a USB flash drive, here you require to press 'All Tools' -> 'Windows To Go Creator.

Select the 'Create Windows To Go for personal computer' and choose Next.

In Windows To Go Creator wizard, all you need to do is select the first technique and then select the 'Next'.

Then choose the USB drive you equipped with before. And after that, choose to Browse to press the Windows ISO file. And then click on Proceed.

It will pop up a window to remind you that the program will delete all of your data on the USB drive and will format it.

And if there is any crucial data, be assured to backup files on the USB drive before getting started. Select Yes. And it will begin to create a Windows 10 bootable USB drive.
This operation is simple and natural, and it can break out the limitation of Windows built in the "Windows To Go Creator" tool.
What is more?
Doesn't matter if you have a Windows 10 installation Disc/Windows 10 ISO file or not, AOMEI Partition Assistant can assist you to develop a bootable Windows 10 USB drive.
If you are using Windows Server 2008 R2/2012/2012 R2/2016/2019, you can use the AOMEI Partition Assistant Server Edition.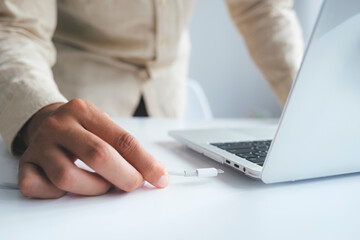 If you do not possess Windows 10 installation disc or ISO file
In case if you do not have Windows 10 installation disc or ISO file.
Then AOMEI Partition Assistant can moreover assist you to install Windows 10 on your USB.
Then It will migrate your current system to USB flash drives or removable hard drives and fully conserve all your data and the software installed on the current system.
Connect the USB drive to your computer system.
For the purpose of steady running the USB drive should be at least a minimum of 64GB, bigger is better and so follow the points given below.
Firstly, Launch AOMEI Partition Assistant Professional.

Then select the 'All Tools' > 'Windows To Go Creator.  

Again select the 'Create "Windows To Go" for personal computer' and then Create "Windows To Go" with the current system'.

Then it will show you the current OS information, to confirm it click 'Next.

Here you have to choose a targeted locality from the removable devices below to depart the current system. Moreover, you can use SSD/HDD.

Press on 'Proceed'. 

It will remind you about the program that will restart into the Windows environment to create "Windows To Go". 

The operation will clear all data on the target USB drive. Choose "Yes" to continue. You have to wait until the progress reaches 100%.

After that detach the USB drive and you can effortlessly boot Windows 10 from your USB drive on any of your computers.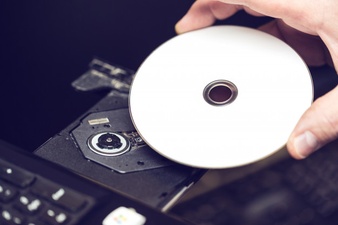 Boot Windows 10 from the USB drive
Thereupon, by putting Windows 10 on a USB drive, you can connect the Windows 10 bootable drive to any of your computers.
Get into BIOS during the start.
Then alter the boot order to boot Windows 10 from your USB drive.
Running Windows 10 From a USB Drive
So, if you need to run Windows from a USB then the first point is to sign into current Windows 10 to your computer and build a Windows 10 ISO file that will be utilized to install the operating system onto the drive.
For doing this, you have to browse the Download Windows 10 website. This website offers you the latest edition of Windows 10, which at this degree is Windows 10 "November 2019 Update", or "Windows 10 version 1909".

Choose the Download tool now button, then after that double click the downloaded "MediaCreationTool.exe" file to install the program. 

At the initial screen for Applicable notices and license terms select the Access button. 

Then choose the Create installation media for another PC button and click Next.

At the chosen language, architecture, and edition screen, confirm that all of the selections are correct and then select Next.

You will be required to select what media you need to use. Provided options between a USB flash drive and an ISO file, select ISO file. And then select the button Next.

Select a location on the hard drive to store the Windows.ISO file and choose the Save button. 

Windows 10 will then create the necessary ISO file. When the procedure is performed, choose Finish.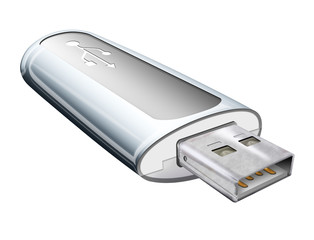 Running WinToUSB
Now, it is time to enlist the assistance of a third-party Windows USB program.
Let us hit things off with the help of WinToUSB. This strategy comes in three types, Free, Professional, and Enterprise.
Always begin with the free version to check if you like it or not, but then be conscious that the freebies pose specific limitations. Chief notably, you can build an installation of Windows 10 Home but not Professional or Enterprise.

So, if you require any of these editions then the Professional version of WinToUSB costs nearly $29.90, while the Enterprise alternative will run you almost $199.90,. Download and install the WinToUSB software from the genuine website.

Following this, attach a blank USB flash drive to any of your computers. Start WinToUSB from it's Start menu shortcut. So at the introductory screen, press on the button to the right of the Image File field and select the ISO file you built for Windows 10.

Choose the version of Windows 10 you want to clone onto the USB stick. If you are using the free version, your only option is one of the Windows 10 Home versions, so choose that one and click Next.

On the next screen, you will require to specify your destination disk. Now open the drop-down menu and select your USB drive. A message will pop up inquiring you to choose a partition scheme. Select the MBR for BIOS choice and click Yes.

At the second screen, choose the option for Legacy to select the installation mode. Select Next and now your Windows 10 USB drive will be built.

When the installation process achieves 100 percent, suggesting that it is finished, shut the WinToUSB program and now remove the USB drive.
You can also read our article to boot from USB Windows 10.
Running Rufus
Now let's look into Rufus. Download and install the Rufus program (on your computer) from its website and then launch the software.
At the Drive Properties window choose your USB drive in the Device field if it is not already chosen.
Tap the Select button present next to the Boot selection area and choose your Windows 10 ISO file.
Tap the Image option field and alter it to the Windows to Go. Now you can quit the other choices/options at their default values. Now if you want, alter the Volume label to something like Windows 10. 

Then tap on the Start button.

At the following screen select the version of Windows that you expect to run on your USB drive, and then tap OK. A warning message will show that all data on your USB drive will be eradicated.

Tap OK to proceed.

Rufus will now copy the essential files to the USB drive. Thereafter the USB drive now has been set up to shut the Rufus window.
Launch Windows 10 With USB
If you need to launch Windows 10 on another computer just set your USB drive into that PC.
Click the applicable key to launch your Boot menu and choose the option to boot up off the USB drive.
The simplest way is to hold the Shift key and restart the computer.
The first time you run Windows10 off the USB drive, you will require to go through the common Windows setup process.
You will furthermore require to activate Windows 10.
Then you can install apps onto the USB drive and you can access any files or documents stored online so the experience comes close to working on one of your own Windows10 PCs.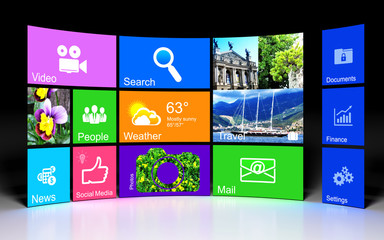 How to create a Windows 10 installer USB drive from a Mac
Download Windows 10 Disc picture
Firstly, you are required to download the Windows 10 ISO file.
Head towards the download page and click the formal edition of Windows 10 in the dropdown menu.
If you do not understand what KN, K, or Single Language edition stands for, just tap Windows 10 in the list.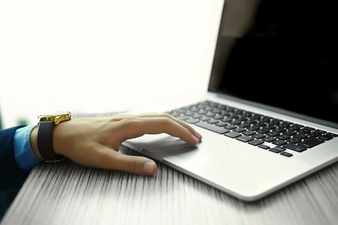 Build USB installer with Boot Camp Assistant
So, after downloading the ISO file on your PC, you will need to use Boot Camp Assistant to shift it to a bootable USB drive. Set a USB flash drive to your Mac.
Be assured that it is at least 8GB which is usually marked on the USB stick.
You can furthermore test by tapping right the USB drive on your desktop and clicking Get Info.
Search if the number next to Capacity is at least 8GB.
All the files in the drive will be erased so be assured that there are no crucial documents inside.
Start Boot Camp Assistant. 

The susceptible way to launch it is via Spotlight search which you can bring up by tapping Command and Spacebar.

Select Enter to launch the app.

Inspect the box for 'Create a Windows 7 or later version install disk' and deselect 'Install Windows 7 or later version.'

Tap Continue to proceed.
Boot Camp Assistant
Boot Camp Assistant will automatically locate the ISO file from your downloads folder but be assured it is the right file. 
Tap the 'Choose' button and find the ISO file. 

Make sure the objective disk is the USB thumb drive you have set.

Tap Continue. It can take nearly 20 minutes to format and set up the USB installer on the Mac.

When Boot Camp Assistance is done the USB drive will be renamed WININSTALL. Choose Quit to shut the app and then Remove the USB drive.
How to Install Windows 10 onto a New Computer by using a USB Drive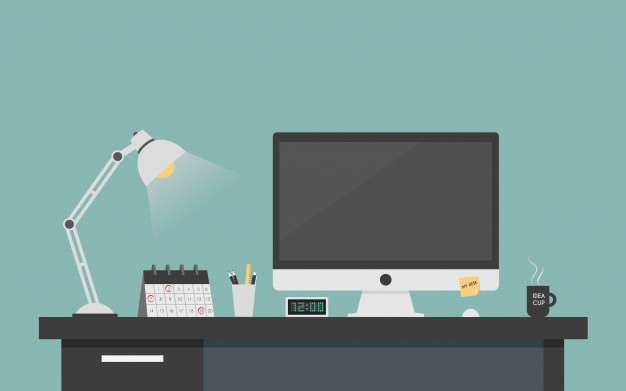 How to install Windows 10
For the purpose of Windows installation files to get ready, all you will require is a Windows computer that is already set up and attached to a fine internet.
One Time that is done, you will move them to the new computer.
Organizing your Installation Files
Put your 8 GB or larger USB drive. Usually, it doesn't require it to be blank but note that any content on the drive will be removed during the setup.
Open up the Download Windows 10 website in any browser. Now scroll to the 'Create Windows 10 installation media' option and tap 'Download tool now.'

After the software downloads to your computer, run it and approve the license agreement. 

On the 'What do you need to do' page then tap 'Create installation media for another PC' now tap 'Next'.

On the following page, you can customize the Windows 10 installation settings. If you do not need the defaults then clear the checkbox for 'Use the recommended options for this PC' and then select the language, version, and architecture you need. When you are done, tap 'Next.'

On the 'select which media to use' page select to burn the image to a USB flash drive." Tap 'Next.'

Windows should automatically discover the USB drive and choose it. If you have more than one set on your PC, select the right one, and then tap on Next.

The installation files will be copied to your USB flash drive. This will take a while. When it is performed take the USB drive and set it into the computer you need to install Windows onto.
Installing the files 
You will require to alter the boot order so that the PC will acknowledge the USB drive.
Turn on the computer and select the correct key to start the UEFI or BIOS controls at startup, this is usually done by pressing F1, F2, Escape, or Delete as it begins. 
When the startup menu occurs then discover the 'boot' control menu and assure your computer is configured to boot from USB.
Then save the UEFI/BIOS and leave. 
When the computer restarts, it should boot from the USB drive and automatically begin to start the Windows 10 installation program.
Now you can only follow the instructions to install Windows on any PC.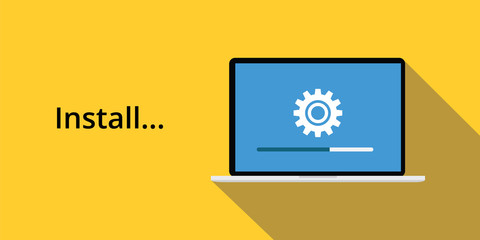 FAQs
Why are we required to create a bootable Windows 10 USB drive?
Before when USB drives were not available the use of CDs and DVDs has prominently decreased.
The main causes behind this are the comfort of portability use, vaster capacity and quickly copying of data files by the USB drives in comparison to the former methods.
All you expect is a flash drive with a memory of more than 4GB although 6 to 12 GB usable space is excellent for stocking extra files as well.
Establish a bootable USB drive and keep it in a protected place that you can use this disk to effortlessly fix the installation problems.
Can I set Windows 10 on a flash drive?
if you want to use the recent edition of Windows then it means to run Windows 10 directly via a USB drive.
You will require a USB flash drive with at least 16GB of free space but 32GB is preferred.
You will also require a license to initiate Windows 10 on the USB drive.
How do I install Windows 10 without a product key?
Firstly, you will need to download Windows 10.
You can download it shortly from Microsoft and even you don't require a product key to download a copy.
There is a Windows 10 download tool that drives on Windows systems which then will assist you to create a USB drive to install Windows 10.
What layout does Windows 10 USB drive require to be in?
Windows USB install drives are formatted as FAT32, which has a maximum 4GB file size threshold.
Where do I obtain the product key for Windows 10?
The major key to the Windows 10 product is often found outside the package.
Basically on the certificate of authenticity.
And if your PC is bought from a white box dealer then the sticker can be fastened to the machine's covering. So, now look up to discover it.
Then again take a picture of the security key.
How do I get Windows 10 on a new computer?
To do this, go to Microsoft's Download Windows 10 page, click "Download Tool Now", and then run the downloaded file.
Select "Create installation media for another PC".
Choose the language, edition, and architecture.
Make sure you know what Windows 10 you want to install.
Is it illegal to have Windows 10 disabled?
Although it is not illegal to install Windows without a license, it is not legal to run it from other sources without the key to an officially purchased product.
To activate Windows 10 go to Settings "Watermark" in the bottom right corner of the desktop when running Windows 10 without.
Conclusion
Now you have a Windows 10 installer as well as a bootable USB drive.
You can configure new Windows 10 PCs with it.
Here are some simple steps you can take to begin the process of preparation for mediation.
Have you ever tried or tried Windows 10 Installer USB Drive from Mac before?
Do you have any difficulty with this? You can let us know your opinion.