Are you looking for a high-performance computer or supercomputer to make a great number of calculations in a few seconds? Or maybe you are interested to learn and know about how to make a supercomputer?
Building a supercomputer is quite tough and a challenging job even for an expert.
To build a supercomputer you first need a handsome amount of cash within the time of a week. 
What is a Supercomputer?
Definition: Supercomputer is a network of computer systems working together to solve a problem in a parallel way.
In the following article, you will definitely learn about each step to make a Supercomputer whether it is related to software or hardware.
how to build a Supercomputer
Hardware Components 
Compute Nodes
Installing Server into Rack
Install Ethernet Switch
Power Distribution Unit
Beginning of the Procedure
Installing Message-Passing Interface
Network the Compute nodes together
Test the Cluster
Hardware Components
Initially, you have to know and determine all of the resources and hardware components you need to develop a supercomputer.
The hardware components you need to build a supercomputer are:
Rack

Power Distribution Unit

Ethernet Switch

Dozen of identical Compute Nodes

One Head Node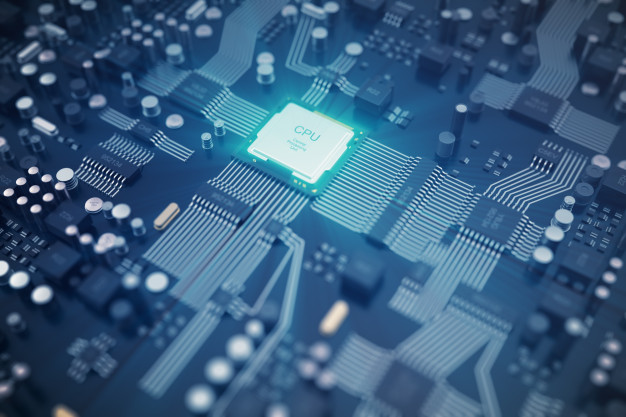 Beginning of the Procedure
First, you have to determine cooling, electrical demand, and required space.
Moreover, you have to decide the IP address for your private networks, the software packages, the name of nodes, and the technology that you will provide to the parallel computing network.
The hardware components used in supercomputers are definitely costly and expensive but you will get all the software needed for free of cost.
Compute Nodes
You have to collect the commute nodes. Otherwise, you can also get pre-built servers as well.
You should select the server framework with cooling energy efficiency and maximum space.
For this, you can also use any outdated server with outweighs the whole.
This will help you save some of your cash. To play the whole system together all the motherboards, network adapters and processors should be identical.
You must remember the storage for each node and RAM with almost one optical drive for the head node.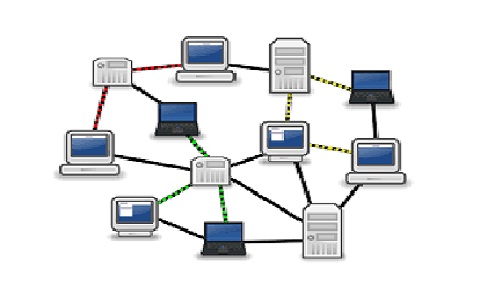 Installing Server into Rack
Then you have to install all the servers into a rack.
You have to start from the bottom to make sure that the rack does not become so heavy. It will be better if you have a friend to help you in this process.
Because the servers would be quite heavy and it will be very tough to guide them into rails to hold them into a rack.
Install Ethernet Switch
Above the framework of the server install an ethernet switch.
Then you have to configure it.
Turn off the routing protocols that are not necessary like SMTP snooping, set IP address to static address that you have decided in step 1, and allow for jumbo frame sizes of 9000 Bytes.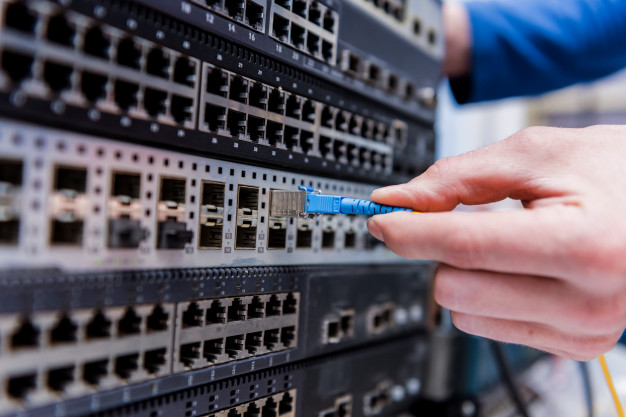 Power Distribution Unit
Now you have to install the Power Distribution Unit (PDU).
It all depends upon the current required for your nodes when they have the maximum load. For high-performance computing, you may require 220 volts.
After completing the process of installation you can start the process of configuration.
For HPC clusters Linux is the de facto OS. It is not only the ideal environment, rather you don't have to spend anything to install it on a large number of nodes.
You can't imagine the cost of installing Windows on all of these nodes.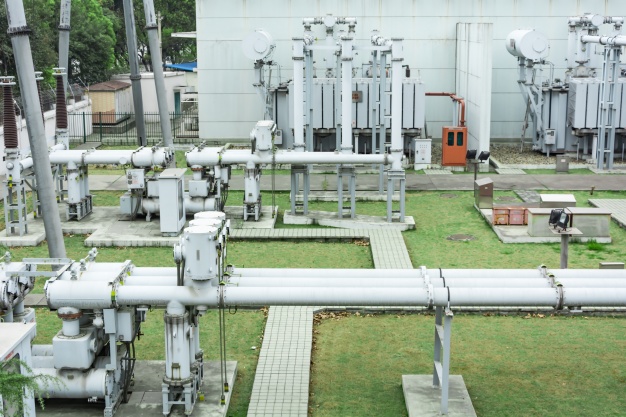 Beginning of the Procedure
First, you have to install the latest version of the BIOS motherboard and firmware.
Both of these should be the same on each node.
Then you have to install the Linux distro of your choice on all nodes along with the graphical user interface (UI) for the head node. In most famous choices OpenSuse, CentOS, SLES, RedHat, and Scientific Linux.
Using rocks cluster distribution is highly recommended in this authority.
To install all the necessary tools for computing cluster function, rocks uses a great method of distributing a lot of instances of itself to the nodes in a quick way with the help of PXE boot and Red Hat 'KickStart' process.
Installing Message-Passing Interface
Now you have to install the message passing interface, necessary libraries, and resource manager.
In the previous step if you don't have to install the rocks then to enable the parallel computing mechanism you have to manually set up the necessary software.
A Bash management system like Torque Resources Manager will be needed in order to break-up and distribute tasks to a number of systems.
Then you have to pair torque along with the Mauli Cluster Scheduler for the compilation of the setup.
At this stage, you will be required to install the message passing interface that is necessary for the individual processes on different compute nodes in order to share the same data. Here OpenMP will be a no-brainer.
Here the thing you should not forget is multithreading math libraries and compilers that build parallel computing programs. 
Network the Compute nodes together
It will be the most important step if you are learning about how to make a supercomputer?
Now you have to collect all the compute nodes together. Head nodes forward all the compute tasks to the compute nodes.
In return, they send results back by sending messages to each other as well.  More Faster and better. 
You have to use the private ethernet network to collect nodes in a cluster.
Over the ethernet, the head node can also work as a DHCP, TFTP, PXE, NTP, and NFS server. Separate this network from public networks.
This step is a must. It also makes sure that broadcast packets don,t interface to the networks in LAN.
Test the Cluster
Now test your cluster. Because it will be better to test it,s performance before you release the computer power to the users.
To test the computational speed of cluster high-performance Lynpack is the best choice.
You have to compile it from the source with all possible optimizations that the compiler offers.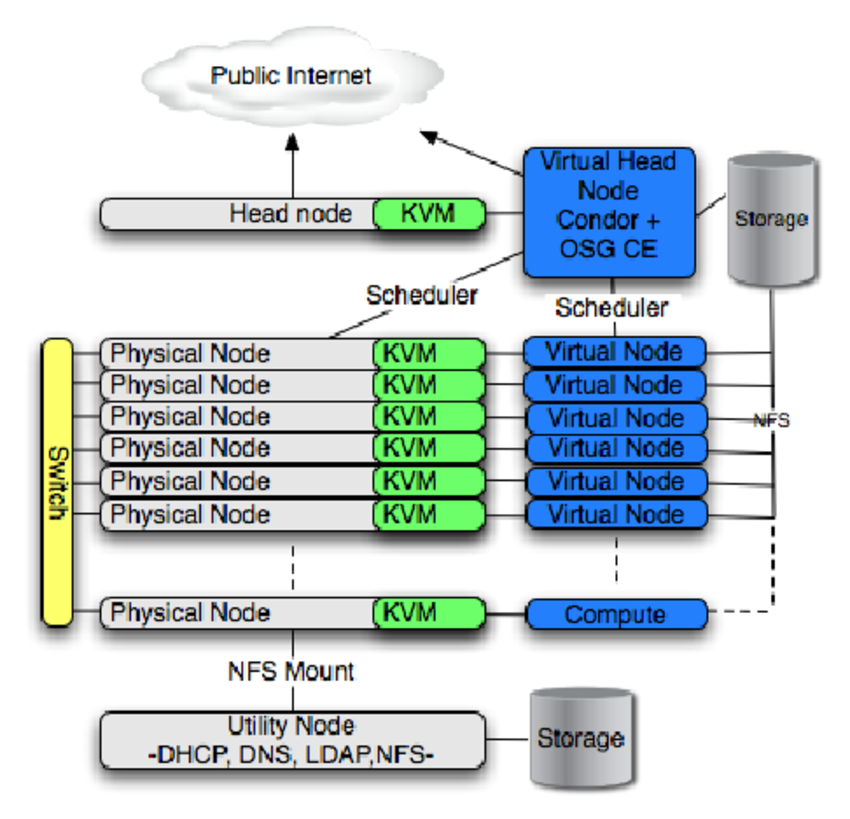 How much does it cost to build a supercomputer?
Back in the 1980s, If you contain an experienced design team and experts then it cost about $200-$400 million to build a fine supercomputer about 4 years of development work (This is approximately $400-$800 million in 2018 dollars).
This cost seriously depends on the techniques and strategies they use to develop a supercomputer.
Ending Lines
How to make a supercomputer? It is a technical question.
But if you want to make a supercomputer then you need a good amount of money and time as well.
It also requires hard work and focus.
You should also have some skills as well if you are interested in making a supercomputer.
So, if you are interested then you can read the above article.