Tired of a lot of  tough and risky methods of rooting Android devices by using a computer? If you're looking for a tutorial to root Android 11 without PC, you have clicked on the right guide.
In this article I have explained the working apps and software with their tutorials to root android without a PC in 2023.
These methods will work on all android devices that run on Android 5, 6, 7, 8, 9 android 11 and android 12 (Lollipop, Marshmallow, Nougat, Oreo, Pie, Red velvet cake, and Snow Cone). 
What is Rooting?
Rooting enables you to access and use some special and deep permissions on your android phone.
Those permissions are not accessible by a normal unroot user.
Rooting a phone will provide you the ability to Access some restricted features like Enhancing device performance, disable the notification bar, increasing battery time, installing custom Roms, changing phone screen colors, changing phone font and vise versa.
There are two methods to root an android phone: with a PC and without computer.
Some versions of android require a PC but maximum versions of devices do not require a PC to root an android phone.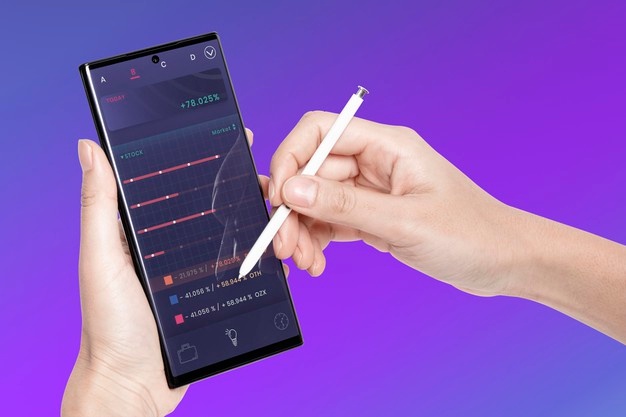 Things you should do before rooting your android phone:
Find a rooting method that fit on your android phone
Remember that one rooting technique can be applied on all android devices.
Rooting method could be different for different android versions of the device. Rooting method highly depends on the android version of your device.
You should note the necessary details of your android mobile like Android version, model number, software version etc.
After noting down the detail search you will have a suitable routing method according to your device details. 
This is important to take Backup your android device
Sometimes rooting your phone causes it to format and clean your phone internal data. 
So please take a backup before performing any kind method of rooting on your android device. 
Rooting process can be highly time consuming and battery consuming as well. 
In case your phone battery gets finished in between rooting, it can damage your device or sometimes make your device dead forever.
So this is necessary to charge your phone battery 70-100% before rooting your android phone.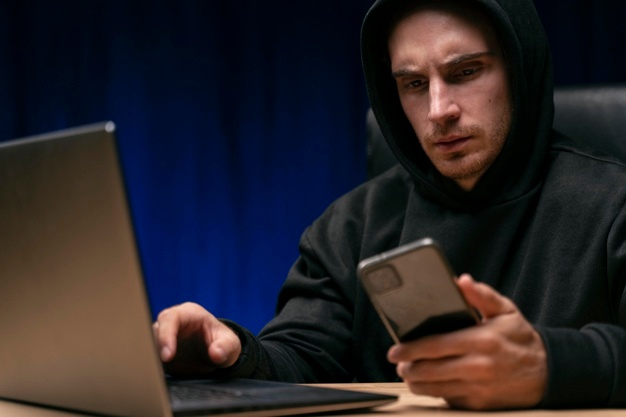 Pros and Cons of rooting your android device:
Pros

:
Following are some of the some primary pros or advantages of rooting any verison of Android including android 11 and Android 12.
Pop up and unnecessary Ads can be irritating for you. And everyone knows Ad-blocking is a web browser's feature. 
After rooting your device you will be able to block Ads from every App and game in your mobile. 
You can make installation of custom ROMs on your android if your phone is rooted. 
Custom ROMs help you to make your phone more user friendly. Custom ROMs can fix many of android performance issues, also it will increase the battery life and make your phone run smoothly. 
bundle of display options
Rooting your phone will allow you to install fresh ROMs on your android phone that will help to change default boring settings and colors of your phone. Your phone will be fully customizable according to your needs. 
Defaults Apps becomes removable
Every Android phone comes with a lot of default system Apps. A typical user do not have permission to uninstall or remove them. But if your phone is rooted you will be able to remove default system Apps. 
After rooting an android phone you will be able to use your external SD card as your internal storage. It means you can install all Apps on the external SD card. So there is an opportunity to free up a huge amount of internal space in your phone. 
Restricted files and folders will be accessible
After rooting your android phone you can access and modify many restricted files and folders. That folders and files are not available for the normal android phone user. It can help you to get some Secret information about your phone through root files. 
You can have full device backup
Rooting your phone will allow you to take full settings apps and phone backup. While in the unrooted version of the device you can take backup of only limited things. After rooting your device you can use Titanium App for backup.
CPU clocking will make you increase the speed of your phone processor. It can control your android device battery life by decreasing your phone processor speed. In short, you can have maximum control on mobile speed and battery life. This benefit is not available for unrooted Android mobile users. 
Tweaking will help you to optimize your device according to your taste. It can help you to optimize your device and make various changings. 
Disadvantages of Rooting Android Devices:
Even though rooting has a lot of interesting advantages, it has a low number of disadvantage as well.
Given below are a few cons of rooting your android mobile. 
After Rooting your device, phone brand will not take care of warranty anymore. Because you have break your android phone security by accessing the restricted and sensitive files. Rooting your device finish the warranty on the spot. 
Ad-blocking effect revenue
Ad-blocking is exciting for users but very bad for developers who develop the Apps. It will decrease the revenue of App creators. 
On unrooted android phones, software can be updated officially. On the other hand in rooted android phones, official software updates won't get installed. Device rooting makes few changes in android official software that's why it can't get updated officially. 
Overheating with poor use of clocking
Even though clocking can increase mobile performance speed, if you use it in the wrong way and poorly it can cause overheating of your device. After boosting the processor performance speed your device battery life will be damaged and the processor will get hot.
Your device is easy to hack
Because you have unlocked the mobile security and reached the restricted sensitive files. Now it is easy for hackers to access your android device.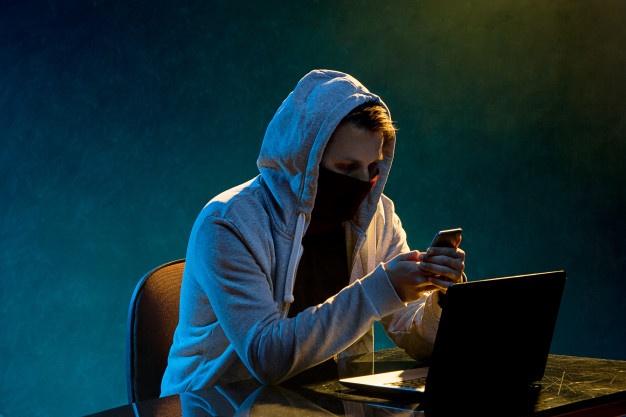 Ways to root android 11 and Android 12 without PC:
C4 Auto Root:
If you have a Samsung phone you can try this. It works fine on other devices as well but this is special for Samsung android users. Follow the steps to root your android phone. 
Download

the C4 Auto Root APK file to your phone according to your android version and install it by clicking on the file. 

Open the app and there will be Root button click on it.

Now wait for a few minutes and let the software root.

Restart your device and check if it works or not.
Z4root:
This app works on almost every android phone. Follow all steps below to root your Android 11 without PC using Z4Root. 
Download

the Z4root App and click on the APK file to install it. 

Open the App and click on the button named ROOT and then select rooting permanent. 

It will take a few minutes to root, after it shows successful notification, restart the android phone and check if it is rooted yet or not.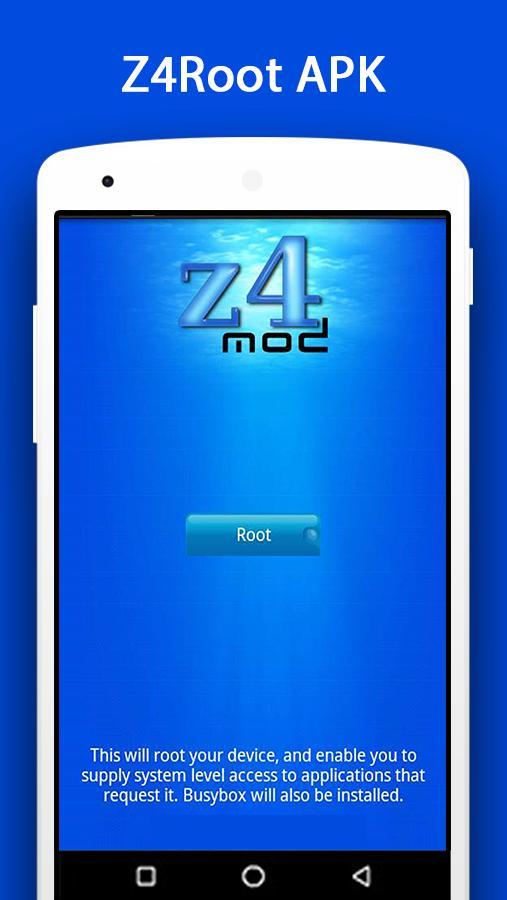 Vroot:
This App is fully made by china that is why it works in Chinese phones well. Here is the step-by-step guide. 
Download

and install Vroot App

Make a data backup first. 

Like previous apps, click on the root button and it will start rooting the android phone. 

Sometimes it suffers from a problem while rooting your device. In that case it will automatically root in fast mode.

And it is done. Your android device is now rooted. 
Remember: it installs some Apps to your phone. You can uninstall or use them. 

Towel Root:
Towel root used by a high number of people. This is the most popular rooting App. It works on all devices higher than v4.4.2. Read the tutorial. 
download

and install it

Open it and click on the Ra1n option on the screen.

Wait until your android phone gets rooted.
This App is perfect to root Android 12 without PC.

Framaroot:
This is a one click root App. It does not require a PC. 
Download

the apk file to your phone and install it.

Open it and In the given list Select the Exploit according to your device. Click on the root button same as previous apps. If your chosen exploit does not work then try all one by one. 

Your device will start rooting and after a few minutes the procedure will be done.
With framaroot you can easily jailbreak android without computer.

King Root:
This app is special for MTK phones. But it doesn't mean you can't use it, this app works on all android devices. It  requires android version 4.4 plus. 
Download

and install it

Open the app to root. Click on the given root button. It starts rooting your device slowly.

After rooting your device it will install a new rooting manager App. 

It's done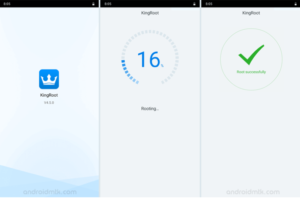 iRoot:
This app is for all kinds of android phones including Samsung huawei sony etc. 
This app provides both root and unroot features. iRoot supports android versions more then 2.3
Download

and install the app.

Tap on the root button.

That's it, your device will be rooted after a few minutes. .
With this method you can your my phone without Kingroot App.

KingORoot:
KingoRoot and King Root are different Apps so don't confuse. It works very well and it's requirement includes an android version more than 1.5. The method is the same as previous apps. 
Download

and install

this app on your android phone.

Open the app and finally tap on the root button. 

It will take a few minutes and the rooting process will be done. 
KingoRoot is the best App to Root Android 11 without PC.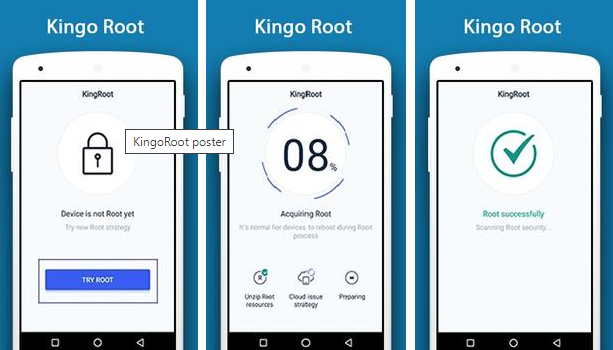 One Click Root:
This is the one of the best rooting app that root android in just one Tap. It requires Internet connection to root an android device.
The brand who developed the One Click root app, provides quick chat support in case of any issue.
This app is made for beginners. It offers an awesome and simple user interface.
If you are new to rooting you should pick this app. You can use this App to root Android 12.
Root Master:
This app is for you if you don't know much about rooting. After installing this app you will have to follow the simple steps given in the Root Master App.
The special thing is, this app detect your phone version automatically and shows the big root button to make you root your phone. ROOT MASTER is the Safest way to root Android 11 without PC.
If none of the above methods works for you, then this will surely work. In this method, we will be placing the root script inside the system folder. The process is a bit tricky so follow all steps carefully.
how to root android phone without any app?
You  can use any recovery to use this method. In this tutorial we will TWRP recovery to root android phone. Follow the steps below to root android 11 and android 12 without any App. 
Download the

Super-Su root script.zip

.

Make your phone in recovery mode (These steps are specific for TWRP Recovery.  In case you are using another recovery than steps might be a little different).

Tap on the given install button to install it.

Click on the

Super-Su.zip

file.

Swipe to flash the file, and wait for a few seconds.

Once it is finished, tap on the "

Wipe cache/Dalvik

" button at the left bottom and than swipe to confirm.

When TWRP gives the option to install SuperSU now, then choose "

Do Not Install

". Because sometimes TWRP is could not find that superSU is already installed on your phone.

A fresh Super Su app will be installed in your menu which will regulate root privileges in your device.
That's it, this is how you can root your android 11 without any App same apply for Android 12 as well. 
How to unroot a rooted Android device?
When users get bored of android rooting features or insecure about android security issues than they want to unroot their phone.
If you are facing the same issue, there is a App named SuperSU that provide the unroot service. Here is the step-by-step method to unroot your phone. 
Open the app to change the settings

Go to the settings page of the app.

Scroll down to see the full unroot option available there.

Click on continue if you would like to unroot.

It will start unrooting your device.

After unrooting the device it will automatically restart and uninstall all the unwanted apps along with supers.
How to Verify Whether android phone Rooted or Not?
Sometimes people get confused about whether their android device is rooted or not. If you are confused too, there is an app named Root Checker to check the rooting status of your android phone. 
Follow the steps below to check whether your device is rooted or not. 
Open the app, and grant superuser permission in case it asks.

If it doesn't ask, just continue to the next step. There is no problem. 

In case your android device is rooted, it will show you a successful message. 
Is root checker safe?
Yes! Root checker is completely safe, secure and reliable.
Can Android 11 be rooted?
Yes every version of android can be rooted including android 11 and android 12.
How do I root my Android phone 11 without pc?
To root Android phone 11 install the One Click Root App.
Open the App and Click in Root option. That's it. Your phone will be rooted. Same method applies on Android 12.
Is rooting an Android phone illegal?
Brands like Google nexus allow users to root their android phone. On the other hand established brands like Apple do not allow their users to jailbreak their phones.
HTC, Motorola, LG officially allowed their users to root their phones without exploiting a vulnerability. 
Also legality of rooting android phones highly depends on the country you are living in. In the USA it is officially legal to root your phone (But rooting a tablet is illegal).
How to root android 10 without pc?
To root Android 10 without pc Download & install the Root Master App.
After installing the Root Master open the App and click on root. Wait for a minute.
It will take some time and your device will be rooted.
What is root access?
Root access means you have full control on root features of your android device.
You can modify anything, add and remove anything from your android device.
You can install apps that are not even compatible with your device. 
Will the root access method work on every version of Android device?
No.  New phones with android version 5.0 above contain a high root security system.
So it is really difficult to break the security and get root access to the device.
If you are using the phone with a 5.0 above version you have to find the specific rooting method for that model.
Finding a rooting method that fits your device will make it easier to root your android phone without any problem. 
Wrapping:
Rooting is a risky and and complicated task. A one simple mistake can make your device dead forever.
So before rooting your phone follow the steps given above. You can also ask an expert to root your phone safely.
But if you want to do it yourself than backup your data first. Than install any of the App like Root Master, One Click Root. Start rooting and enjoy.