Let's see about the Windows 11 Features and upgrades made by Microsoft.
The new version of Windows means Windows 11 is now completely official after the announcement at one of the biggest events of Microsoft.
While announcing the new version of Windows the CEO of Microsoft said that at this time personal computers are more important than ever before.
Because a great increase in the sales of PCs has been observed due to working and studying from home during the pandemic.
They want Windows 11 to feel clean, fresh, and simple. The new colors, themes, dark mode, and transitions will also be added to Windows 11.
Windows 11 Features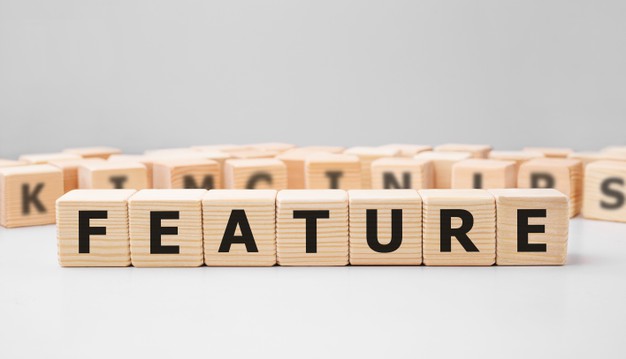 These are some of the Windows 11 features:
In windows 11 the start button has been removed from the bottom left to the bottom center of the desktop screen.
The icons or taskbar has also been moved to the center of the bottom.
It has been estimated that these changes will make it easier for you to find the things which you need.
The taskbar cannot be moved and will be fixed at the bottom center.
Moreover, the start button will be able to show the recent files on which you have worked even if they were on an iOS or Android mobile device.
For tablet mode, Windows 11 is more user-friendly.
The operating system will automatically create more space among the taskbar icons when you remove the keyboard from your tablet.
Furthermore, it will add bigger touch targets and will make moving and resizing Windows easier for you and it will also add the same gestures used on the touchpads.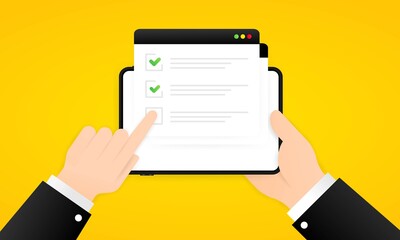 With the Snap Groups and Snap Layouts, it will be neater to open multiple windows in Windows 11.
You will get different ways from Snap Layouts to position different applications side by side quickly.
For easy multitasking the Windows 11 can also easily remember which apps you snapped together with it,s Snap Groups feature.
The new Desktop feature of Windows 11 allows users to set up different home screens to group related function apps together like for gaming, school, and work.
Microsoft has integrated Chat from its video conferencing software and Microsoft Teams chat from the taskbar in Windows 11.
Using this feature you can connect with anyone through voice chat, text, or video call across windows iOS or Android.
You can still connect with another person if he has not downloaded or installed the Teams app on its PC.
This can be done through two way SMS.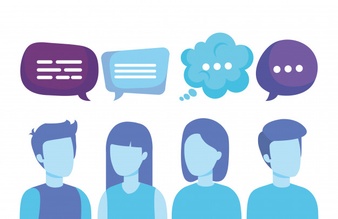 The widgets have been redesigned in Windows 11 while the widgets in Windows 10 are currently available.
Widget contains apps for weather information, news, and your appointments.
You can access these widgets with a slide-out screen.
It has been said by Microsoft that they are powered by artificial intelligence and the Edge Web browser of Windows 11 will give its users a personalized feed.
To enhance the gaming experience Microsoft is building a series of improvements in Windows 11.
With AutoHDR the better contrast and colors will be coming.
To load games faster DirectStorage from Xbox is also coming.
Through the Xbox app, the Game pass will be built into Windows 11 which is a Microsoft game subscription.
It means that gamers will have a great number of titles ready to play at their fingertips.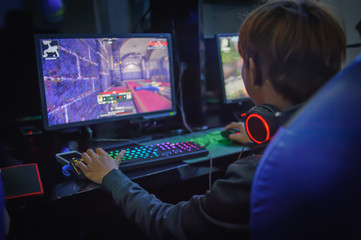 Revamped store, Android Apps
Microsoft store has also been redesigned in Windows 11 which makes it faster to find anything you need. This feature makes Windows 11 less cluttered and looks neater.
Microsoft also added as a surprise move that Android apps are also coming to Windows 11 with the help of Amazon and Intel.
This means users can search for the apps they want to have and install them from the Microsoft Store through the Appstore of Amazon.
In Windows 11 on AMD machines the Android apps will also work. By announcing a change in the revenue share policies Microsoft is working to attract more developers.
According to this, now developers can keep 100% of revenue.
Still, there is not a fixed date for the Windows 11 release but it has been said by Microsoft that it would be released at the end of the following year during the holidays.
For eligible Windows 10 PCs, Windows 11 will be available as a free upgrade and installed on new PCs.
How to use the new Windows 11 features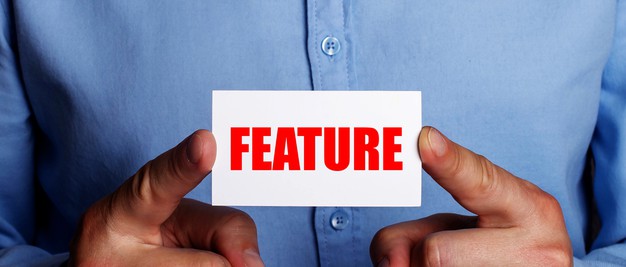 Through the new, Microsoft Store Android apps will be built natively into Windows 11.
It has been one of the most awaited features by the users looking for years.
As you can access the Android app on Windows 10 in some cases such as if you have a Samsung Galaxy phone.
But in Windows 11 you will be able to download Android apps directly on your PC.
You will be able to access the Android apps of Microsoft through the Amazon App Store Amazon.
This means you have to download the Appstore of Amazon to access almost 500,000 available applications which includes Netflix, Pinterest, Disney Plus, TikTok, and much more.
But you must remember you will not be able to access each app found in Google Play Store.
First, you have to create an Amazon account and download the Appstore of Amazon.
Now you can search for different free or paid apps like any other platform.
These Android apps will be integrated into the AStar bar and with their own Windows, they will appear on the taskbar.
The widgets will be added to the Windows 11 interface with a customizable feed powered by AI which slides out and shows information like weather, calendar, news, and your to-do list.
The widget in Windows 11 is very similar to the Windows 10 recent update feature of news and interest.
You will find a widget button on the newly designed taskbar of Windows 11.
A panel will slide out with the left side of your screen along with a series of widgets when you tap or click on it.
From the widget, you will get the information at a glance which you are looking for.
If you want you can expand it to the full screen.
Microsoft is going to build the video chat platform in Windows 11 directly to your operating system.
It will make it easier for you to access and use it. On the team, you can connect with other users across Windows, iOS, Mac, and Android.
Microsoft Teams will appear in the taskbar of Windows 11. You can launch a chat tool by clicking on the Tema icon.
It allows you to select if you want to text, voice, or video call to any of your contacts.
Then you have to click Chat or Meet to select who you want to contact.
You can also open the full version of Microsoft teams by clicking the box located at the bottom of the chat screen.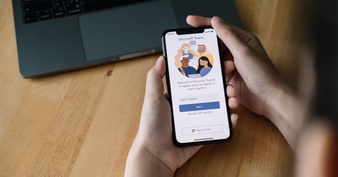 You will be able to create separate virtual desktops for any part of your life easier in Windows 11.
You can also customize these virtual desktops by using different wallpapers.
You can create virtual desktops for work, school gaming, or personal use and it is easy to toggle between them.
It is quite similar to the virtual desktop feature of macOS.
There is not so much information available about how to set up a new desktop yet but it reflects from the demo of Microsoft that one you do.
You can scroll to the bottom screen and you will see a Window sliding up with different desktops which you have created.
It allows you to switch back and forth between them with just one click.
If you are working on a number of different open Windows you will be able to arrange them in different layouts in Windows 11 and it will also save all of these Windows in that arrangement.
You will see a square-like button in the top right corner in between the minimize button and the X  when you open a window.
Click on this button and you will see different layout options for this window and choose the layout and position in the layout at which you want to place the window.
The set of open windows which you saved in Snap Layouts are referred to as Snap Groups.
You will find it in the taskbar for easy access to call up again and you can also minimize or maximize them as a group. From the taskbar hover over your browser.
Then you will see a number of different apps and groups which you created pop up.
Now you have to click on the one you want to open from the whole group.
Windows 11 Features
In windows 11 you will see some great improvements across the board as Microsoft promises that updates will be 40% smaller and making windows 11 as one of the most secure releases till now.
The taskbar of windows 11 is optimized for mouse peripherals and touch and renamed as a dock.
Multitasking is also included in Windows 11 features and it is due to the Snap layouts which enables you to arrange different windows across the screen in columns and sections and not just side by side.
There is a Snap Group feature in Windows 11 as have discussed earlier which allows you to go back to the previous snapped windows.
As an example, you can move to your edge browser windows, email app and you don't need to snap them back to view the previous window.
The multi-monitor support is also improved in Windows 11 which means when you connect an external monitor the windows 11 will the previous positions which were on the monitor.
You can easily join the family or meeting calls as Team is now integrated into the dock in Windows 11.
It seems like the first glimpse of disappearing Skype from the Window.
Because the issue with Skype is it sounds being heard in the demo with each incoming call.
The Microsoft Store is now redesigned with better-curated content and you will get better options to manage purchased shows like mirroring them to your television.
Some popular apps like Adobe Creative Cloud, Disney Plus, Pinterest, and many more apps are available in the redesigned store of Windows 11.
Win32, WPA, and EWP apps are now ready to go in Microsoft STore.
A developer can keep 100% of the revenue brought from Microsoft if he has a commerce engine.
You will also find Android apps in windows 11 and these apps will be available in the Microsoft Store and you can download them through Amazon App Store.
You will be able to use these apps on your PC or tablet.
The new Microsoft Store also opens possibilities for the other application to arrive in Windows 11 even Apple's iMessage which coils follow Safari and iTunes.
A new look for Windows 11
The start menu has been moved to the center of the screen which is one of the biggest changes that users will notice.
It is powered by a cloud which means it can change dynamically on the time of day and content you are working with.
There is an official Dark and Light Mode in windows 11 with a unified design across the operating system and rounded corners along with some colorful wallpapers.
In windows11 windows, widgets are back and easily accessible through a dock with dynamic features of Microsoft touting which enable widgets to change according to the apps you are using and time.
You can slide from the left of the desktop on the touchscreen to have widgets appear in front of you.
There are a great number of options to choose from like Bing maps, news, weather, and much more.
These options are also available for third parties so you can see as many widgets as there are on iPadOS and Apple's iOS operating systems.
Touch improvements in Windows 11
The tablet mode has always been a weak point of Windows 8.
But the new tablet Windows 11 features could be the key to the operating system fortunes, especially surface products in the pipeline of Microsoft.
The new numbered operating system for its upcoming tablets could be one of its big selling points.
Microsoft touted bigger touch targets and easier ways to move windows around with better rotate optimization.
Like windows are rearranged so you don't lose track of the applications you were using.
The gestures used with the trackpad of the surface models will also be coming to the touchscreen which brings more familiarity.
There is also a great upcoming feature in Windows 11 and that is Haptic means when you use a stylus for better feedback while sketching or drawing.
In windows 11 the touch keyboard is also redesigned with ready-to-use emojis and a smaller keyboard for your thumb.
It has been said by Microsoft that alongside voice commands and deletes options dictation will also be improved.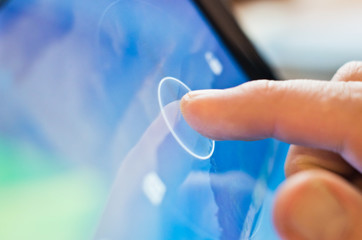 How much does Windows 11 Upgrade Cost?
For existing users, Windows 11 will be a free update.
You just need to be online to download, install and activate home versions.
You also need to have a Microsoft account when installing or upgrading your tablet or PC.
Till now Microsoft has released Windows 11 hardware requirements but still, there is confusion about Trusted Platform Module (TPM).
The company is pushing hard as a minimum threshold for which devices will be eligible to update the new versions.
But the hardware vendors can still offer the devices with Windows 11 which does not need this requirement.
Minimum Specification Requirement For Windows 11
There has been a number of discussions about which devices will be eligible for Windows 11.
Except for the requirements of TPM, people are thinking if they need to upgrade their laptop or PC soon. 
Microsoft has published some requirements for windows 11 but still, they are subject to change near release and the company will take feedback on it.
You must have an active internet connection and a Microsoft account to complete the initial and first use setup of the operating system. Windows Home will be in S-mode when you will switch a device out of Windows.

DirectX 12 or later with WDDM 2.0 driver Graphics Card

64GB Storage

4GB RAM

Trusted Platform Module (TPM) 2

Processor of 1GHz 

Display of 720p 8-bit per color channel with 9-inch diagonal.
Windows 11 features for android
Android Apps on Windows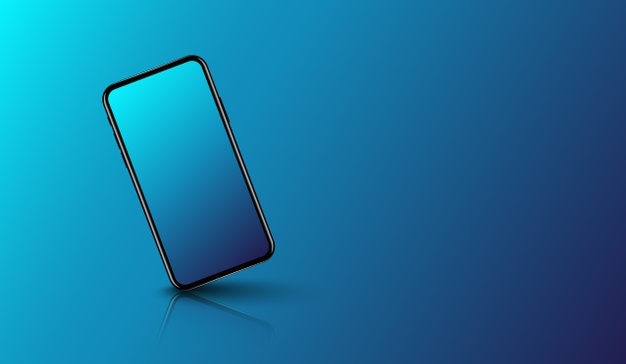 Through Microsoft Store Windows 11 supports Android apps due to its partnership with Amazon. 
You can directly access Android apps from the start menu and it is powered by the Intel Bridge technology.
It means now you don't need any kind of Android emulators for Windows to use Android apps on your Windows PC.
Redesigned Settings App
With Windows 11 Microsoft is redesigning the settings app.
This means now it looks more clean and clear than before.
Microsoft is tweaking the settings app to include some colorful icons for key options.
You will notice that it has moved all the main options towards the left of the app which will act as a sidebar.
In this way now you can easily jump between all the settings options without going back to the primary screen.
In the leaked build windows 11 settings redesign is not live which means you have to wait to look at changes.
UI Revamp with Rounded Corners
Microsoft will add rounded corners for UI components across the operating system as a part of Microsoft's visual redesign of windows.
Even a floating start menu has also been implemented.
New Wallpapers and Startup Sound
A new startup sound and new wallpapers on Windows 11 have been added by Microsoft.
The startup sound of Windows 11 seemed like the sound of Windows 10X build.
New Action Center
Microsoft has redesigned and improved the functionality of the Action Center with Windows 10X.
You don't need to open the settings page to switch Wi-Fi networks or Bluetooth devices.
Rather you can easily expand menus without leaving the action center.
Read our article about windows 10 home vs pro for gaming.
FAQs on Windows 11 features
Will Windows 11 be a free-of-cost upgrade?
Recently Microsoft announced Windows 11 and said that all the eligible devices of Windows will receive an upgrade for free.
As Windows 11 is ready to launch in the following year the users hoping to get it will get a free upgrade in 2023 and until then they have to wait for it.
Will Windows 10 users get Windows 11?
Your computer or laptop needs minimum configuration to run Windows 11 as it will be a free upgrade for Windows 100 users.
You can use the PC Health Check App which shows users if there is any kind of issue with their storage, secure boot compatibility, and processor.
Will Windows 10 users get Windows 11 for free?
Yes, Windows 100 devices will get a Windows 11 upgrade for free of cost but they have to wait until 2023.
The launch of Windows 11 was recently announced by Microsoft with the good news that it will be a free upgrade for the Windows 10 devices.
Why is there a Windows 11?
Windows 11 is specially built for mobile and desktop devices with enough ability to adapt different input devices like a stylus pencil or finger.
It will not only offer a unified experience for customers rather it will also make it easier for developers to create some native applications which run across different devices.
How can you get Windows 11 now?
First, you need to enroll yourself in the Windows insider program to download Windows 11.
Then you need to head to the setting of your PC or laptop when you become a part of the Windows insider program.
Now move to the Update & Security and then go to the Windows Insider Program on your Windows 10.
Closing Lines:
Windows 11 has been announced by Microsoft recently.
So, it is necessary for every PC or laptop user to know about Windows 11.
Like how it will work and whether it will be compatible with your PC or not and much more such information about Windows 11.
We have also discussed some useful features specifications and how to use Windows 11 features in the following article.