Digitization is the way forward for a growing number of people, with so many things now being driven by technology. But it's taken some time for the world of art, music, sport and even popular culture to welcome in the non-fungible token or NFT.

For the uninitiated, NFTs are unique items that cannot be replicated or exchanged for something else, the best way to explain it is by taking the Mona Lisa. While people can try to copy it, there can only be one. It's unique; however, NFTs are digital assets rather than physical ones.
Recently, there has been a real raft of interest in the MEME, with many original MEMEs selling for thousands of dollars, according to NBC. The purchaser of the items then is given an ID, often linked to the Ethereum cryptocurrency blockchain, as a certificate of purchase and ownership.

Anyone can buy into NFTs, and the places in which to do so are accessible on many platforms. But there are a growing number of people utilizing their mobile to make money via a range of different Android apps. But, you do not need to worry about searching for the best option, as we've compiled a list of some of the best places for you to discover your first digital asset.
AlphaWallet

AlphaWallet is a great place to track sales of NFTs. The app has a comprehensive list of all the NFTs available on the Ethereum blockchain network through the inclusion of all the NFT-related DApps. It will show you a breakdown of all your purchases; it's not overcomplicated and gets the job done with minimal fuss.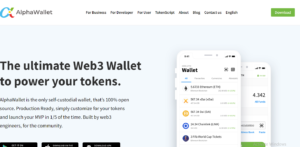 Enjin

This smart wallet has access to all the major NFT marketplaces, utilizing DApps like AlphaWallet. It also features gasless NFT purchases via JumpNet and allows you to manage your assets efficiently. The user interface is straightforward, and it's free to download and use.


Socios

The NFTs available through this app are a little different to the likes of the digital image, although they're still linked to blockchain technology. These are digital assets or tokens used by sports fans to get closer to their heroes and clubs; when they buy in, it affords them access to influence votes on club matters, and organizations like the UFC have got involved too.
The Socios App is your direct portal to purchasing fan tokens, and it also is the place where fans can access a social community where purchasers can all chat, trade coins, and play games with like-minded sports fans, all while investing in an NFT.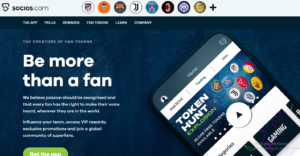 MathWallet

While similar in setup to some of the other apps on this list, MathWallet excels by giving access to more NFT marketplaces than the rest with over 1,500 DApps available for the various transfers.
However, we have experienced a little slowdown in the experience, with such a large variety of choices in comparison to those on Enjin and AlphaWallet.


OpenSea

This service is perfect for the person who wants to browse what NFTs are available if they're thinking of heading into the digital asset world. You can browse, bookmark, and even favorite NFTs; these are the app's main functions.
It's handy to quickly look at what is on the market from the palm of your hand, but if you want to commit to purchasing, you need to head over to the website and log in to your account.

For all the latest tech news and reviews, pay regular visits to our Wikitechgo homepage.