Sometimes you need to take care of a person's mobile activities then you have to remotely access their android phone without knowing them secretly.
In same cases you are busy at work and the mobile is not nearby or maybe you want to remotely control android phone from another phone.
We can also access someone's android mobile without permission by this way. Approximately whatever the reason is, the most efficient way is by third party apps.
So in the following part we have listed some good apps and methods that will help you to learn how to remotely access android phone without knowing.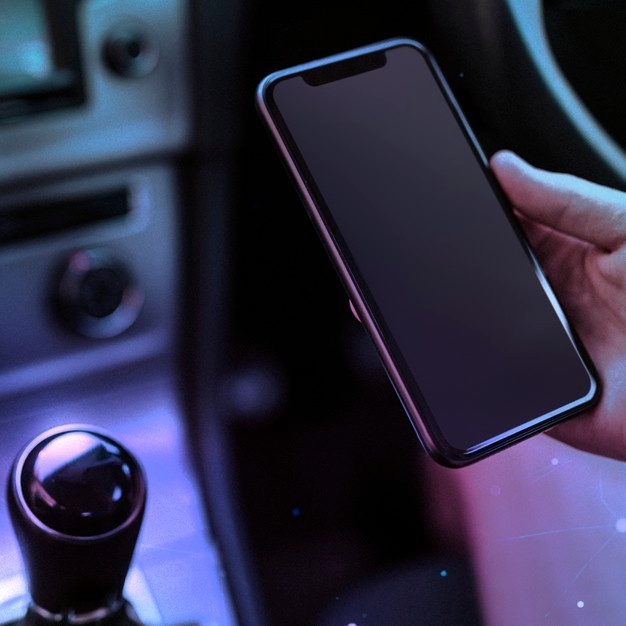 TeamViewer:
You can easily access and govern the activities happening on any Android device remotely through your PC by using the
TeamViewer tool.
Even if you are somebody with fundamental tech knowledge then you can effortlessly use this app to remotely access an Android phone. Use the following points to know about how to remotely access an Android phone from any PC.
Download the app TeamViewer and install it on the computer. Key in the special code of the Android device.

Then download the TeamViewer QuickSupport app which is accessible on Google Play Store on the Android mobile. Allow all the permissions on the phone as requested and enter the special code you obtain on your computer.

To allow remote monitoring you have to tap "Allow" on the pop-up which occurs on the Android phone.

After that, now you can easily see your Android phone screen on the computer.
Once this is done, you can remotely access the target Android mobile from your computer.
One aspect you require to know is that this app doesn't work if you don't expect the target device user to know that you check on her/him.
But don't worry about this. In the next part there is an app to enable you to access others' Android phones secretly. You can also remotely control any android phone using TeamViewer.

KidsGuard Pro (Best App to remotely access android phone without knowing)
The useful means to gain remote access to any Android device and monitor the activities going on it is by using KidsGuard Pro.
This app has powerful monitoring features that enable a user to remotely monitor the targeted device without the owner knowing it.
With KidsGuard Pro all you just require is to access the target device once for monitoring it.
Features:
This app contains bunch of powerful features that are following:
Almost 15+ social media activity records. You can monitor apps like Whatsapp, Instagram, Snapchat, Facebook, Wechat and many others.

Location tracking, This app has inbuilt GPS that enables you to trace the target device's location remotely. Actually you can discover the location history of the target device via this app. With the help of a geofencing feature, a virtual boundary can be built and if the target phone user passes over this boundary, you will get notification.

Phone files access: You can attain instant access to all the device files involving call logs,contacts, messages, app activities, photos, calendar, keylogger, video thumbnails and browser history.

Remote controlling: You can also capture instant screenshot, record phone calls, and grab secret photos on the target phone without the user getting notified.

View deleted messages: You can surely view the text via the dashboard even if the target user deleted the data on their mobile.




After browsing the details above, maybe you are still not sure about the functionality of this tool. So, why not try the function on the free Demo? KidsGuard Pro will amaze you.
Steps to use KidsGuard Pro:
Use the following steps to know how to access an Android device from another Android phone by using KidsGuard Pro.
Use your accurate email address to sign up for an account and choose a reasonable paid plan.

Install this app on the target device and do the essential alterations in the settings of the phone as per the given instructions. This step will take you a few minutes, yet once you complete the installation, the software operates in the background and the data will be revised automatically with the usage of the target mobile user.

All you have to do is use the username and the password for the account to sign in to the online dashboard from any other phone and start monitoring the target device.




This is how easy it is to install KidsGuard Pro and remotely access the target device.
Advantages of KidsGuard
Here are some benefits KidsGuard Pro has over the other device monitoring apps.
As you install the app with the essential settings alterations on the target phone, the app goes incognito which means that the target phone holder would not get to know about the installed phone monitoring app.

KidsGuard Pro is accessible for you for as little as $8.30 per month which is almost 3-4 times lower than its competitors.

The whole process of installation is simple and takes about 5 minutes.

All the data required of the target phone gets updated on the online dashboard of the app in real time which brings real-time monitoring possible.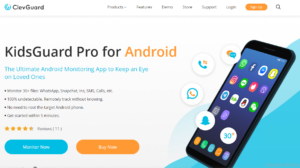 ApowerMirror (My favourite App to remotely access android phone secretly):
Basically, ApowerMirror is a screen-mirroring app that enables you to remotely control Android devices using a PC, a projector, or a laptop.
You can actually record the activities of your phone and reply to your text or any instant messaging apps via ApowerMirror. The free version of this app offers a lot.
Nonetheless, when you try the screen recording, then its free version will add a watermark. It's significant to note that while recording your screen, it won't be eligible to record the audio.
So you can use ApowerMirror in two ways. One is via connecting your mobile phone through USB. The other one is by connecting it via an internet connection by scanning the QR code.
AirDroid:
AirDroid is a quite popular app that is commonly used for file transfer and resource sharing between two Android devices.
Yet, this same application can be used to remotely access an Android device as well. Use the tips given below to know how to remotely access an Android phone using AirDroid.
Download the AirDroid app from Google Play on your targeted device.

After that use your login credentials to sign in to an already installed app and then turn off the notifications of the AirDroid app.

Once you're done, you can now use the same login credentials on web.airdroid.com.
After following these steps you can effortlessly spy on the target Android device, the target user does not recognize the AirDroid app installed with distinct login credentials.
Once the target user sees the app on their phone they will find out that you are monitoring them secretly. Further, you cannot glimpse the deleted data through this software.
If you have a desire for secret supervision, then feature-rich KidsGuard Pro is recommended.
If you are looking for a supreme App to remotely access android phone without knowing then AirDroid should be your first choice.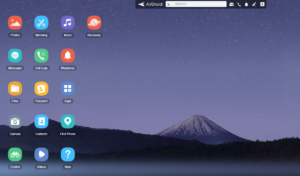 ISL Light for Android:
If you are looking for other options for TeamViewer, ISL Light is one of the reasonable options. You can regulate your Android device remotely through PC or laptop just by installing the app on your mobile and installing the ISL Always On application on your computer.
Like TeamViewer, you can use your mobile remotely by using a 'unique session code'. There is also an option available for you. There's no requirement to configure your mobile or your device to be able to use this software.
Android devices that operate on version 5.0 or higher can use the live screen sharing characteristic anytime. You can also withdraw the admin permission between this app and your device anytime you want.

Scrcpy:
With Scrcpy you can access Android phones remotely and there is a more hidden way to do this.
This software provides you great control over your Android phone as big as it is attached to a USB or any wireless network.
All it takes is an Android running version 5.0 or higher and ADB debugging must be enabled on your device.
Vysor:
Vysor is a Google Chrome add-on that lets you control and access your Android phones.
Access all your installed apps, play your precious games, and answer to your instant messaging platform borrowing your keyboard and mouse.
Have you asked your secretary to present his business and he has emailed you? Annoyed that your offer is starting and you don't have much time to set up?
Weisser allows you to mirror your Android phone to your desktop so you don't have to worry about setting up your presentation.
To start using Vysor:




First, install the app on your Android phone,

Then follow the instructions for USB debugging,

Now install Chrome Add-on.

Windows users will need to install ADB drivers to use this software

Apps to Access Android Phone from another Android Phone
You can easily access your Android phone remotely with any other mobile phone. Below are some apps you can think of to use.
Spyzie Parental Control (Paid)
If you want to remotely control your children's Android phone with any other Android device, then Spyzie is the latest software available in the market.
It currently comes with Android version 9 and has 30 features including call log, data export, instant messaging, and more.
The new edition comes with optimized data synchronization and has detection and warning alerts for any malicious activity on your child's phone.
It's also a great option for Huawei, Oppo, MIUI, and many other popular phone brands. You can also purchase your monthly subscription through this link.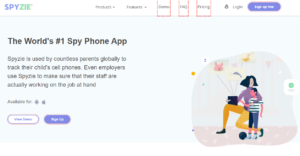 Screen Share:
If you want to solve problems with your family/relatives or friends by controlling Android phones remotely or you want to teach them how to use your phone, then screen share is a great option for you.
This is a "remote controller" app that can share your screen and you can control your device on another device. When launched, the app will let you choose between a distributor or a helper.
Once connected, you can now start voice chat or even draw on the screen to help with their phone problems. This is properly one of the elite App to access other phone remotely in Android.
Related:
How to Connect to McDonalds WIFI on Android?
How to Text More Than one Person on Android?