Let's see how to make a PDF file smaller? Only Adobe PDF [Portable Document Format] files are used for sharing almost all documents on the Internet.
PDF files are specially designed to include text formatting and images that are displayed similarly on every device or computer, regardless of the type of hardware, or operating system used.
But, the big problem with most PDF files is that they are often too large to be sent over the Internet for e-mail or to government agencies for uploading, often with file upload size limits.
Therefore, here we will explain to you how to make a PDF file smaller?
How to Make a PDF File Smaller
You need to follow these steps to compress or make your PDF file smaller
First, you have to go to the adobe acrobat PDF compress online tool.

You can simply drag and drop the file or click on the button to select a file in the drop zone of adobe acrobat.

Now you have to select the file you want to compress according to the above instructions.

When you upload the file the acrobat will reduce your file size automatically.

Then you can simply download it or share it with others.
How to Make PDF Smaller in Mac?
If you are  using a Mac, and having trouble converting PDF files to the best of your system, you must download a PDF editor application, such as PD Element Pro.
It legally packs PDF records, but you can also convert your PDF documents to Word to make your PDF smaller.
Here is the process:
Open the PDF with a PDF compressor. To do this, first press the 'Open File' button to load your PDF file into the program from your local computer.

Go to the top menu and click 'File'> 'Save Others'> 'Enhance PDF' from the submenu.

By checking the compression setting options, you can also select the best quality of the PDF and decide the final size of the PDF. Click "Save As" to save the small PDF.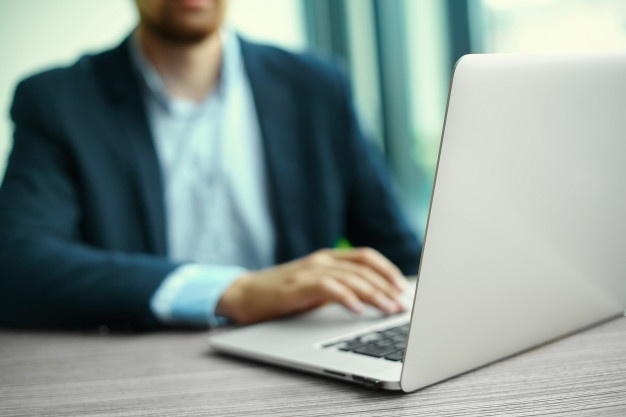 Compress PDF Saving it as a Reduced size PDF
An easy way to make a PDF file smaller is to save it again as a smaller PDF file.
If Adobe is in your use, then there are some things you need to do.
Open the PDF you want to save again.

Select File> Save as Other> Size PDF.

Save the PDF as a small size PDF and click on it.

Press OK and you're done
Note that this method can also reduce the quality of the images, and digital signatures are also eliminated.
If you want to avoid this, you should choose the above PDF optimizer method.
Compress PDF with Adobe Acrobat or Nitro
If you use Adobe Acrobat or Nitro PDF Professional, you can reduce the PDF size in a very simple and efficient way.
Instead, by using the 'Save As' feature, you can forget about it and reduce the size of the PDF. The step by step process you need to follow is given here:
Open the PDF editor.

Go to File in Acrobat = Save as = Press Save again.

Go to File in Nitro PDF Professional = Save as =Select the file that needs to be minimized.

Then finally Press Save.

Remove Unwanted Items from PDF Files
PDF Optimizer
There's a place on your PDF that you don't use because you don't even know about it.
It's always better for you to know what the size of your file is.
Getting rid of unused space is an easy way to reduce PDF size.
If you're using Adobe, you'll need to follow these simple steps:
Select items to remove

PDF Optimizer – Delete unwanted items

Click OK to complete

Clean up any space you don't use – use the PDF Optimizer
Reduce PDF size by Color Change
Colors can be a problem with file size. If color isn't your biggest concern, don't confuse color schemes with file sizes.
Use RGB color instead of CMY, and you will see a very different change.
You can follow the process below to reduce PDF size through color change
Choose RGB color space.

Choose Fogra 39 profile (this is a print industry standard)

Check which pages you want to edit.

Reduce PDF size. Colors can be an issue with file size

Press OK, and you're done.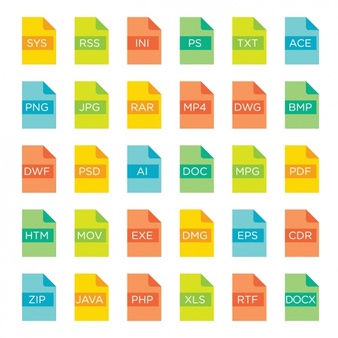 Reset your fonts to reduce PDF size
When you embed the font in your PDF, you are attached to the entire character inside the PDF, which expands the file. But if you are subsetting fonts, you can create PDF files on a computer in minimal size.
It's very easy to do:
Click on the file.

Then on Properties.

Select the Fonts tab.
All the fonts you use should be there, and after each font, you just need to look at the embedded substrate.
Convert to Make PDF Smaller
Another way to make a PDF file smaller is to convert the PDF to formats like Word, Images, and others.
Here you can use PDF Converter Pro.
It can help you to easily process PDF conversions.
And batch convert PDF is supported. After all, your files will come with 100 original formattings.
You need to import the PDF files by dragging and dropping them on the PDF converter.

To start the conversion, select the output format and click 'Convert'.
The Reason Why You Choose PDFelement Pro:
Here are some reasons why you should prefer to choose PDF element pro over the other tools to compress PDF files.
It is quite easy for you to edit, add and delete texts, graphics, and images in PDF format.

You will also find it easy to convert your PDF files to Word, Excel, Images, and other formats.

Explain and mark all the contents of the screen with its various descriptive tools.

You can fill out your existing PDF forms, create a PDF form and easily extract data from the PDF form.

The Advanced OCR feature allows you to edit and convert scanned PDFs and extract data from scanned PDFs.
Make PDF Smaller 
Nowadays all computer users are familiar with zip files. Whenever you zip up your files, it's like putting them all in a bag.
When you need it, you can reduce the size of your PDF files and make them lighter and easier, which allows you to free up your memory.
By zipping files, you can easily reduce the size of a PDF file, but this is the easiest way to make a PDF smaller.
Make PDF Smaller with Web Tool
If you can't zip your files to your computer, you can reduce the size of the PDF file using the web tool.
Web PDF compressors are available to minimize PDF files.
You don't even have to install specific software and you don't have to use any kind of online tools.
You should also try the PDF compressor smallpdf.com.
This file has no boundaries and no watermarks. Just drag and drop your PDF file and then minimize the PDF.
You can use any of the above methods to minimize PDF and open PDF files in the Mac or Windows operating systems.
Shrinking your files saves you a lot of drive space and you shouldn't have to worry while browsing your files.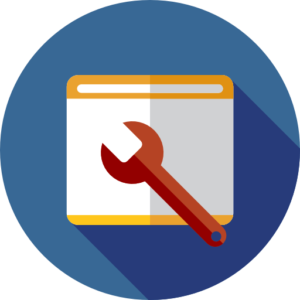 10 Best Online PDF Compression Tools
Hopefully, so far we have provided you with all these simple tips and tricks to reduce PDF size.
However, with the help of free tools, it is always possible to compress PDF files online within minutes.
Here is a list of the 10 best online PDF compression tools which you can use:

You can also read our article to turn a picture into a PDF.
FAQs
How do I compress a PDF without Adobe?
Right=click on the image, select 'Format Graphics' then select the Compress button under the image, and select 'All images in the document'. 
Where is reduce file size in Acrobat?
The space to reduce the file size depends on your version of Adobe Acrobat.
In Adobe Acrobat select Document» Reduce File Size.
Then you will see the menu at the top of the document. In Acrobat XI, select File» Save Other» Size PDF.
How  You can make a PDF smaller in Windows?
First, open your file in the preview by selecting the file in Finder, hitting the space, and then pressing the 'Open with preview' button.
In the preview, go to File» Export.
In the export window, choose the 'Reduce file size' choice from the 'Quartz Filter' drop-down menu and then press the 'Save' button.
What does reducing file size do in Acrobat?
It can re-sample and compress images and embedded fonts.
It also suppresses the structure of the document and eliminates elements such as invalid bookmarks.
If your file size is already small, reducing the file size may not affect the size of your document.
Conclusion
Here we have explained different methods about how to make a PDF file smaller?
You can use any of these methods you want to choose.
But you must remember to save the file with the same or different name after making any of these changes.
If you can't see it, the size greatly affects the way the file is viewed and moved.