If you need more ram in your PC as compared to the built-in ram or built-in ram is not enough for you then you can also add more Ram in your PC to make your PC work faster and efficiently.
Then you must be aware of "how to increase RAM of laptop?".
Almost every PC manufacturer allows you to add extra ram to your PC.
On the other hand some PC,s  do not allow you to add more ram.
Analyzing Your PC
It is necessary to analyze your PC before you know how to increase ram of laptop.
There are some scanning tools available like Crucial.
By using this tool you can check and find out how much ram your PC contains, how much more ram you can add to your PC and which size ram will be more compatible.
With the use of this tool, you can also learn how you can install ram on a PC and the way to using a flash drive as a ram to speed up a PC.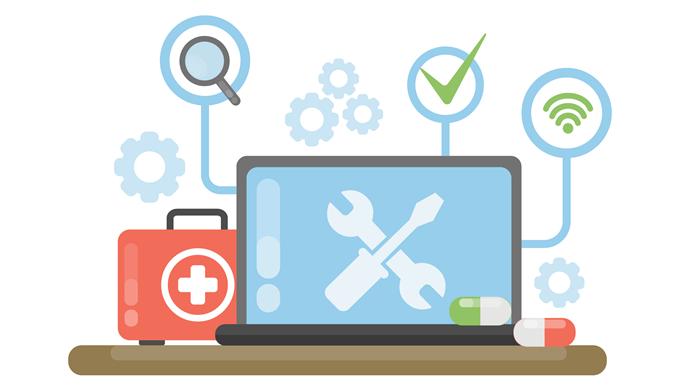 Determining Version of Operating System
First of all, you have to make sure that your PC is able to upgrade ram or not.
For this, you have to press the pause key and windows key simultaneously.
By doing this your system will display the complete information of your PC. You just have to see the system type.
Now check that if your system has an operating system of 32-bit then it means that your PC can support only the ram of 4GB in it.
You cannot use RAM of more than 4 GB even if your hardware can support more than 4GB RAM but your operating system windows will only accept and recognize the 4GB RAM.
But if you come to know that your operating system is 64-bit then it means that your PC can handle RAM of up to 128GB.
That is the case when you are using the operating system of windows 10 home. If you are using the operating system of windows 10 pro then you can add RAM of 2TB.
Furthermore, if the hardware of your PC supports 32GB while you are using Windows 10 pro then you can only install 32GB RAM. 
Crucial ( Analyzing Tool)
The main tool to analyze your PC RAM is Crucial. This tool is free and easy to use.
It helps you to check the RAM capacity or range of your PC like which RAM is best to use and how many slots of SIMM and DIMM are available to use. 
Purchasing  RAM
After analyzing the RAM specifications of your PC now you have to purchase a good compatible RAM from an online store or any physical tech store located nearby you.
One of the trusted and valuable brands from where you can buy RAM is Crucial.
You have to purchase the RAM of the same speed and size as DDR3 DIMMS if you want to run the RAM of your PC in a dual or triple channel.
But if the DIMMs have different sizes and speeds then the speed of DIMMs will be very slow.
You can get RAM at an affordable and cheap price from an online store as compared to the physical store.
But the benefit of purchasing RAM from a physical store is that you can have a conversation with someone who can guide you properly on which RAM is best and you can also make sure about the thing that you want to purchase.
RAM in the range between 6 to 16 GB is enough for your PC if you are using a standard computer.
But if you are using some high-level software then you must use 32GB RAM.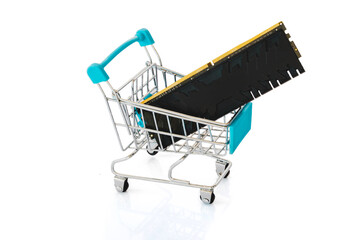 How to Upgrade RAM of Laptop

 
First, you have to turn off your PC. Simply shutdown your PC. Moreover, if your PC has a master button then turn off this button. 

May you have any type of ethernet cable or flash attached to your PC. If any type of cable or wire is attached then remove them.

Make sure to ground yourself to prevent yourself from static electricity of your internal components of the PC.

Now just open the casing of your PC. After opening it you will be able to see the slots of RAM located in your PC and its modules. This will help you to choose your PC's RAM perfectly.

If you want to remove the remaining and old RAM or modules in order to make space for more RAM then you can remove the older RAM or modules by opening the latches from each side and if there are no kind of latches then you can simply remove them by tugging the RAM or module. After releasing the latches you can easily withdraw RAM from your PC.

Now unbox your new RAM from the protective box. Hold the RAM from its side edges because it will prevent RAM cards from any type of dust particles, oil, or any kind of skin particles.
Now you have to line up on the notch of the new RAM card and also break the RAM slot of your PC. You have to make sure that the RAM slot and module are lined up; that is the only way to insert the RAM in a single direction.

Now push and insert the RAM card into the RAM slot of your PC. Exert pressure evenly on the RAM card to insert it. When the latches of each side will be snapped then your RAM will be installed correctly. 

After this, you have to install other matching RAM cards. For this, you have to take care that matching cards fit into the matching slots as you have installed the first RAM card. The slots of matching pairs are labeled with colors of different types by printing on the motherboard of the PC. 

Now close your PC and if you can attach any kind of cable, USB flash, or any type of such items that you want to attach for any purpose.

Now turn on your PC. To check whether RAM is successfully installed in your operating system or not press win+pause now system properties will open there will be a "Physical Memory" heading and your RAM will be listed there.
 Ending Lines
There are different methods of installing and upgrading the RAM of a PC.
From these methods, we have explained one method in the above lines that how to increase RAM of laptop.