This guide will show you how to lock apps on iPhone with password.
Whether you want to stop somebody from seeing anything in your iPhone or want to protect your app settings in your iPhone.
There are no official system-level features that individually allow app locking.
Due to this reason, the process of locking apps is quite different and limited as compared to android.
But, still, there are some ways that can be helpful to protect your privacy and make sure only authorized users gain access to your apps.
Here is the process to lock apps on iPhone with password.
How to Lock Apps on iPhone with Password?
You can use the Screen time feature of iOS 12 to lock first-party apps. The apps created by Apple are known as first-party apps.
Navigate to the iPhone settings.

Then go to the screen time tab and then Content & Privacy restrictions.

Now you have to tap on the allowed applications.

From here you just have to turn off the toggle switches for the particular apps which you don't want to use.

In the end, you have to tap on the back button or swipe up to go to the home screen of your iPhone.
How to Lock iPhone apps with Guided Access?
To use Guided Access you need at least iOS 11 or a new version of iPhone. You need to follow these instructions to lock apps.
Go to the iPhone settings.

Then you have to switch to the on position by swiping the Guided Access.

Then navigate to the general tab and then Accessibility and then Guided Access.

From here you have to enter a new password and then confirm the password by entering your password again.
Once you have enabled the Guided access and set your password you can use this feature by opening any of your iPhone apps.
For this, you have to press the side button three times or you can also press the home button three times.
When the app gets started it will display the start screen of Guided Access which allows you to draw a circle around the screen area to disable it.
You can also choose the options in the lower right corner of the screen as an alternative that can be used to disable almost everything from the touch screen to volume buttons and set a time limit on the Guided Access session.
You can also use a Touch ID as compared to the password if your iPhone has a Touch ID feature to end a Guided Access session.
How to Use Touch ID to Lock Apps on Your iPhone?
There are a great number of apps available in the market which allow you to lock apps with the help of Touch ID and some apps also provide the option to lock apps by setting up a password.
To do so follow these steps.
First, you have to open the Touch ID-compatible app.

Now navigate to the settings.

From here search for the option which locks the apps with your fingerprint or with a password.  It could be located in the preferences or privacy section and called passcode, Lock Screen, Touch ID lock, or anything like this.

If required you can follow the on-screen instruction to complete the process of the lock screen.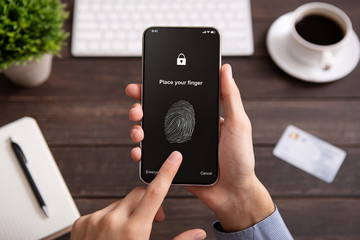 How to Set Time Limits for Apps?
You can also get app time limits and that is the same as locking apps to prevent them from using others.
Navigate to the Settings of your iPhone and then the Screen Time tab.

Now go to the app limits and then Add limit.

From the list of apps, you have to make a decision on which app you want to implement access restrictions.

You have to tap the check box button on the left of the app category which you want to restrict. As an example Social networking. By tapping through the category you can restrict certain apps inside Social Networking.

Select the time limit for the use of that particular app category. Moreover, you can also choose the days when you want to implement this restriction. You can save settings by tapping on the add button.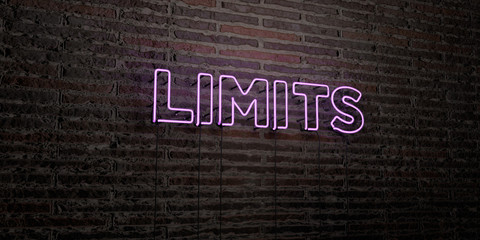 How to Lock Apps on iPhone with the Third-Party Apps?
Now we will discuss the last option which you have to lock apps directly and for this, you have to use some third-party apps.
In some respects, it is one of the best options to lock apps as there are a good number of apps available.
You can use these apps to block access to any particular app on your iPhone using the biometric ID or password.
But at the same time, it is also considered as one of the worst options to lock iPhone apps.
Your iPhone must be jailbroken to use these apps.
Some of the best examples of third-party apps which lock other apps are like AppLocker Locktopus and BioProtect.
You can use the Cydia platform to download and install these apps and this platform is designed especially for jailbroken iPhones.
But if you are using the BioProtect then after downloading the app you can lock some particular apps by going to the Settings and then Applications under the section of protected items.
Then you have to toggle the apps which you want to lock into the green position.
According to your needs, a third-party app like vault apps may have all the things which you need to hide things such as notes and images and you can make them accessible only after entering the accurate password.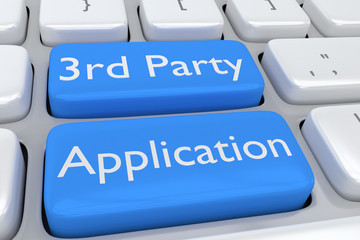 How to Lock Gallery in iPhone
If you have a photo Gallery in your iPhone which you want to lock behind a password then you need to follow these steps.
Then you have to open the notes app and tap the icon of New Note to create a new note.

Type some text on the first line of the new note which does not seem attractive. You will see this note appear in the notes list even after you lock it.

From the toolbar tap on the Add photo icon. You will find this at the top of the iPad. It will either be on the bottom of the screen or above the on-screen keyboard.

Then tap on the "Choose Photo or Video" option from the menu.

From the screen, you have to tap each thumbnail of the photo which you want to add, and after that tap on "Add".

Your selected photos will be inserted into the note file. Tap on the Ellipsis icon to lock the note.

From the pop-up window tap "Lock".

You will be asked to set a note password if you have set it previously.

Notes will also ask to create a new password.

Then type a password. It will also have an option to lock notes with Face ID or Touch. At the end tap done after typing your information.

The notes will confirm that the lock has been added but still you don't need to go anywhere. Because it only enables the lock setting and you have to lock the note itself for it,s security.

For this open, the note and then you have to tap on the Padlock icon from the toolbar.

Then you will see a confirmation that says This note is locked. To double-check tap on "View Note" 

Enter password when notes ask from you and tap "OK"

After this, you will see that all of the photos have been added to the secure note.
Check this article to know about gaming apps to make money.
FAQs
How can we lock certain apps on iPhones?
First, go to the settings and then open it

Select "Screen time" from the settings tab.

Then you need to make sure that the time screen is enabled and a password is set.

Now you have to tap on "Devices" in the upper left corner and choose your device.

Then you have to select an app you want to lock and tap on it.

At the end tap on "Add Limit"
How anyone can put a password on iPhone apps?
From your iPhone settings choose "Biometrics and Security" Then tap on the secure folder and then lock type.
Now select between pattern, PIN, fingerprint, or create a password.
From the app drawer tap "Secure Folder" and tap on Add apps.
How do you lock your iPhone immediately?
Press the Sleep/Wake button to lock your iPhone immediately. You can also unlock it by pressing the Sleep-Wake button again.
You can also press the home button from the front screen.
The on-screen slider appears either way but iPhone does not awaken because you drag the slider to do this with your finger.
How do you lock your lock screen?
You can set up a screen lock to make your android phone or tablet secure.
Visit the settings tab of your phone.

Tap on the security option.

Tap screen lock to pick any kind of screen lock.

Then you have to tap on the screen lock option which you want to use.
What is your lock screen password?
For this first, you need to enter an incorrect PIN or pattern five times on the lock screen of your phone.
Then you will see a Forgot PIN or password button appear.  
When you tap it you will be asked to enter your username and password of the Google account.
Closing
There is always some kind of data like images or videos which we don't want everybody to access without your permission.
So, if you also have such data in your mobile apps then you must know how to lock apps on your iPhone with a password. Here we have explained different methods to solve your problem.