Let's start our today's discussion on how to change or set, reset your Instagram password
Instagram is becoming one of the best and most famous social media sites around the world. It has millions of users from the whole world.
If we want to use Instagram on our mobile phone or PC we have to create an Instagram account.
Whenever we create an account it has been asked to set a password for our Instagram account and we always want them not to forget us. 
Setting an Instagram account password is always recommended because it prevents our Instagram accounts from Cyberattacks.
It also has been recommended that you should use different passwords for different accounts, and this password is changed once every 6 months.
You don't need to worry if you don't know how you can change your Instagram password.
Because we will describe here the complete process.
If you haven't changed your Instagram password in a while or you just want to enter a more secure password, we'll show you how to change your Instagram password.
How to Change Your Instagram Password 
It depends on whether you are already logged into your account.
If you're logged in, you can change your password from your settings.
If your account is locked, you can reset your password via your phone number, your Facebook account, or email.
How to change your Instagram password from your account the process is given as under:
Open Instagram App from your Android mobile.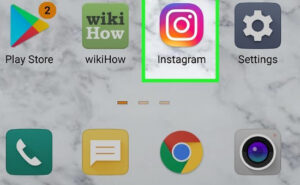 Then click the three bars in the top right corner of your screen.

Now Tap on Instagram Settings from your mobile phone.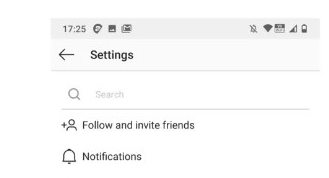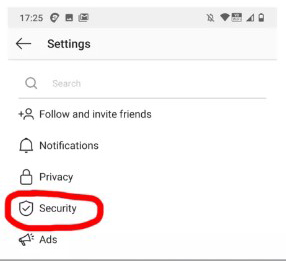 Then you have to select a password that you can remember easily. The password should be strong.

Enter your recent password, followed by your current password.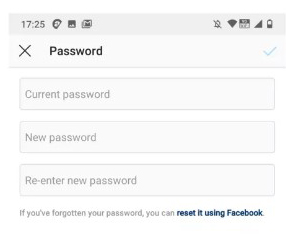 Click the `Save` button or the tick icon in the top right.
Change Instagram Password on PC
Open Instagram.com on your web browser.

Click on your profile icon at the top right corner.

Tap on the Settings icon.

Now tap on` Change Password`.

Enter your current password and then enter the current password twice.

Click the change password option when completed.
Any password you enter, according to Instagram's policies, must be at least six characters long.
However, we want to tell you that to make your password more secure, you need to enter a minimum, a lowercase letter, a capital letter and a symbol, and a number.
How to Recover Instagram Account
Forgot password? Here's how you can recover your Instagram account.
Open the Instagram app on your phone.

Click on Forgotten password

Enter your phone number to which your Instagram account is associated. Alternatively, you can enter a username in the relevant tab

In the event that you entered your telephone number, an OTP will be sent which can be utilized to reset your secret word. 
Nonetheless, on the off chance that you utilized the username alternatively, an email will be shipped off your enrolled email account with the secret word reset interface.
Ending Lines
The use of Instagram has grown exponentially and so has the number of users.
Groups of hackers are always on the lookout for using confidential information.
But if you have any concerns about these types of digital threats, then you should reset your Instagram account password and save it.
The process of how to change your Instagram password is given here.
And this article will help you a lot in this process.