As we often use Instagram in light mode but Instagram's dark mode is also available and it is very convenient for most of its users.
It feels great to use by giving variations of color schemes that replace Instagram's basic white interface with colors of black and gray.
First, you should know how to change Instagram dark mode.
By using dark mode you can save your mobile battery and you can use your mobile phone for a long time.
As we know that Instagram apps contain a lot of media like photos and videos that is why it consumes a good amount of energy and using dark mode we can reduce the energy consumption of Instagram. 
Maybe you did not consider it a piece of good advice to turn on dark mode but sometimes it helps you a lot.
So, it will be better for you to reduce the brightness, and while scrolling if you see something special only then increase the brightness of your mobile.
In this way, you can save more than 30% of your mobile battery. 
The Instagram dark mode is an interesting and amazing feature for Instagram users.
Most of the apps contain the feature of night mode or dark mode but Instagram has launched this feature only some time ago.
Instagram launches the feature of dark mode with its latest update.
Benefits of Instagram Dark Mode:
The dark mode of Instagram is also a great relaxation to the user's eyes. Several people also claim that dark mode decreases eye pain, especially at night due to lessening light. The dark mode of Instagram is also known as a night mode because at night when there is darkness everywhere and your eyes are going to strain then it helps you. It provides you comfort by decreasing or reducing the glare.

On the other hand, if you are a regular and consistent user of Instagram, its dark mode can assist you to enhance your phone's battery life because white pixels use more power than black ones. That is also true with AMOLED screens of Mobile phones where black pixels use less light.
According to Instagram owner Adam Mosser when it was launched in October 2019, to enjoy the dark tones on Instagram it requires to be running the latest version of the mobile operating system,(Android 10 or iOS 13).
Now here we will guide you completely on how you can switch to the dark mode of Instagram.
How to Change Instagram Dark Mode
Instagram dark mode for iPhone
If you are using iPhone iOS 13, the following steps will enable you to change its system settings and help to use Instagram in dark mode.
Go to your phone's settings
Choose 'Display and brightness.
Click 'Dark' to change the theme and then Launch Instagram.
Instagram dark mode for Android
To activate Instagram's dark mode on phone with Android 10 just follow these simple four steps:
Unlock your phone's settings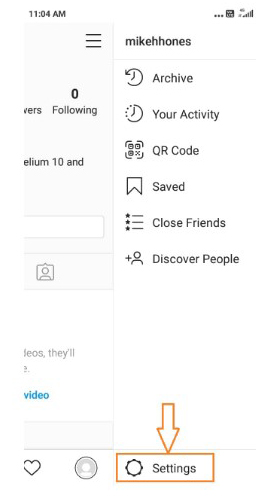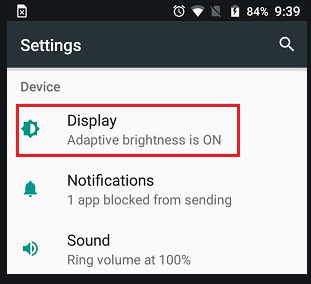 Activate the 'Dark theme' toggle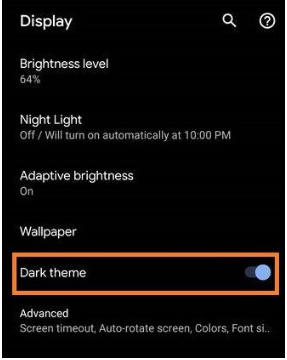 Launch Instagram

The Instagram dark mode is activated.
Related: How to Set or Change, Reset Password on Instagram
Some Other Ways to Save Power in Instagram
You can also decrease the strength of Instagram usage if you don't have iOS 13 or an Android 10 for the purpose to save your mobile data when you are using the Instagram app.
For the aim of scrolling, Instagram pre-loads pictures, and videos, but you can restrict this method also.
Tap the menu icon at the top title of the Instagram app, then tap the settings icon at the bottom.
Tap "Account". obeyed by 'Mobile data use' and toggle 'Data saver' on.
The apps with dark mode look stylish and on the other hand, they also have some benefits as well.
May you know that the white pixels of your mobile phone consume more than 50% of your total mobile battery.
But the devices with black pixels consume less energy.
Ending lines
So it's worth experimenting with the features of Instagram's dark mode.
Instagram Dark mode will also help you to save your battery and mobile data with a comfortable vision.
Have you ever used Instagram's Dark Mode yet?
If you don't know How to change Instagram dark mode? Then read the above article.
Do comment with your opinions and first thought. We are excited to know from you.