It is common to forget your android phone's PIN and it can also be troublesome.
So as for a solution, here's how to unlock android phone if forget pin.
It is difficult for you to decide which will be the best. 
Don't worry, we've got you covered.
These tactics allow you to easily unlock your device.
Bypass Forgot Android PIN in Minutes:
You can try this method, it will be very helpful for you.
To do this, almost follow the points below.
You can download and install it on your computer, now you need to use a USB cable to connect your device to your computer.

Also, select "Remove Screen Lock" on the basic interface.

Then confirm by tapping the "Start" button.

After waiting a few minutes, your phone will open.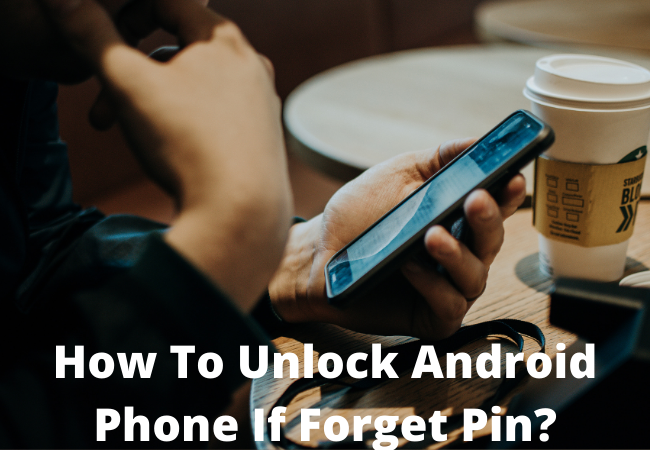 Remove Forgot Android Password with Android Device Manager:
Using "Android Device Manager" you can successfully unlock your phone without a password.
In this case, please associate your lock phone with your Google Account.
All you have to do is open your computer and go to the "Android Device Manager" website on your browser.

Then log in with your Google Account. Now you will get some confirmation hints.

Now select your device according to your mobile model and tap on the "Lock" option.

You will now be able to unlock your phone by entering a new password.
Unlock Android Phone with Factory Reset:
To do this, turn off your phone for a while.

Now you can use these combinations to boot your phone into recovery mode: "Power" + "Volume Down" keys or "Home" + "Power" + "Volume Up" keys.

Be sure to use the volume up and volume down keys to get into recovery mode.

Go to "Wipe Data / Factory Reset".

Tap "Yes" to confirm that your phone is reset

Your phone will now be reset.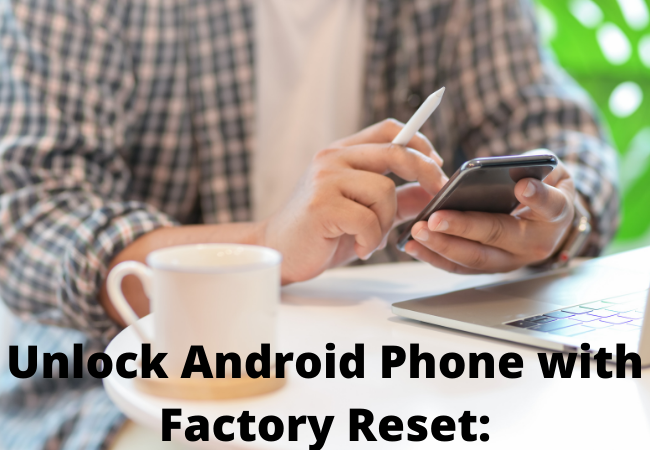 Can I Unlock Android Phone – Forgot Pattern (Android 4.4 or Lower)
This is a very important way to unlock the password on an Android phone.
When you enter the wrong password, you see the Forgotten Pattern option on the screen.

You will now be prompted to select the method you will use to unlock the device.

Choose the Enter Google Account Details option and hit the Next button.

Now after entering your account details you will come to a screen where you can add a new pattern. After confirming the pattern, the unlock pattern on your device will be changed.
Unlock Android- Safe Mode to Bypass Third-party Lock.
Now we will talk about Safe Boot.
It's very easy to use but it will work if you set the password through a third-party app instead of the built-in security system.

Then you have to use the power button to boot the device into safe mode and the device prompts you to reboot into safe mode then tap OK.

Finally, the third-party locks the lock screen for a while so that you can easily clear the app data.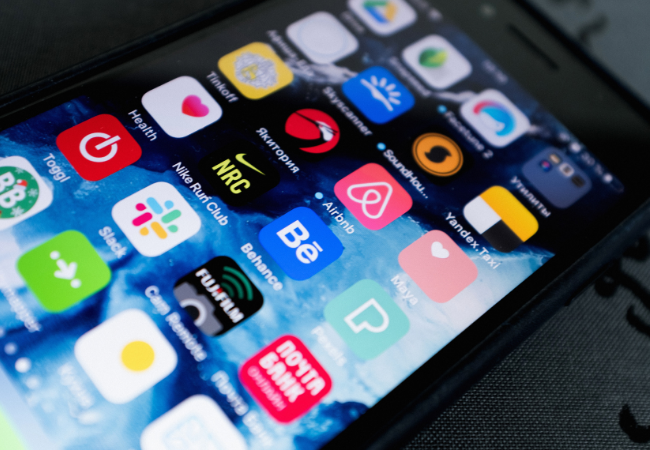 Unlock the OPPO phone if you forgot the pin.
You need to turn off your OPPO smartphone by pressing the power button for a few seconds.

Then when your phone turns off, hold down the Volume Down and Power buttons for a few seconds.

When you see the OPPO logo on the screen, release all the buttons at once.

Now select your preferred language to select the volume button and power button.

Then wipe data and cache by selecting twice and pressing the power button to confirm.

Be sure to confirm the action by selecting 'Yes' with the power button.

Finally, use the volume button to scroll to 'reboot' and press the power button to restart the device's system.
How to Unlock Android Pin  Without Losing Data?
The best way to unlock Android phone if forget pin is the dr.fone-screen unlock (Android) program.
This is a professional and tested Android pattern unlocker that lets you unlock your Android pattern without losing data on your phone. This method works securely on every Android device.

Mainly, you want to download and install the app on your PC.

Now go to the main screen and open "Unlock"> "Unlock Android screen." Use a USB cable to connect your computer

In the next window, tell us the brand, model, and name of your lock phone, it will work very well.

If you do not provide the correct information, you will have to select the option, "I cannot find the model of my device from the list above."

Now selecting "Confirm" will pop up a small window, now type "000000" to confirm your decision. You must select "Confirm" a second time before leaving.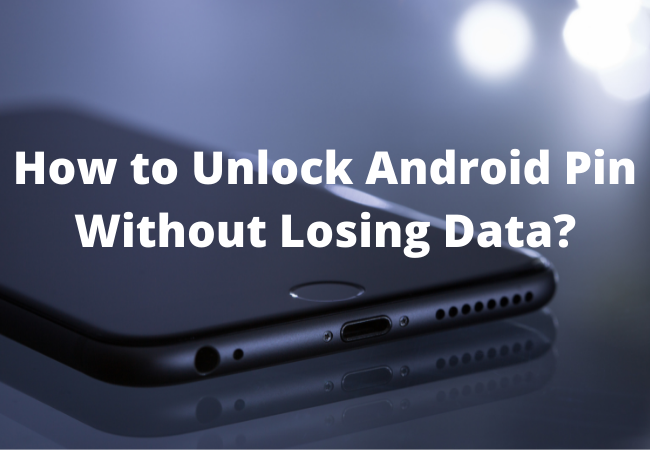 Unlock With Smart Lock
Smart Lock is a great feature of Android.
Settings> Security & Location> Smart Lock on most phones, or Settings> Lock Screen> Smart Lock on Samsung Devices.
If you set it up before you forget your PIN
You enter your lock password to change the feature. Now choose five options to unlock the phone:
Trusted places:

Body detection:

Trusted face:

Fingerprints:
Follow the guide below to get your device into recovery mode:
First, you turn off the phone.

Hold down all three buttons at the same time – Volume Up, Power Button as well as Home Button.

When the device's logo appears, all buttons must be released at once.

Then, using the following steps, remove the screen pattern lock from your Android device:

Now click on Wipe Data / Factory Reset and then click on "Yes" while pressing the Power button.

You select "Clear Cache Partition".

Then select "Reboot system now".

This will unlock your Android pattern lock.

Your data will also be protected and set your new password.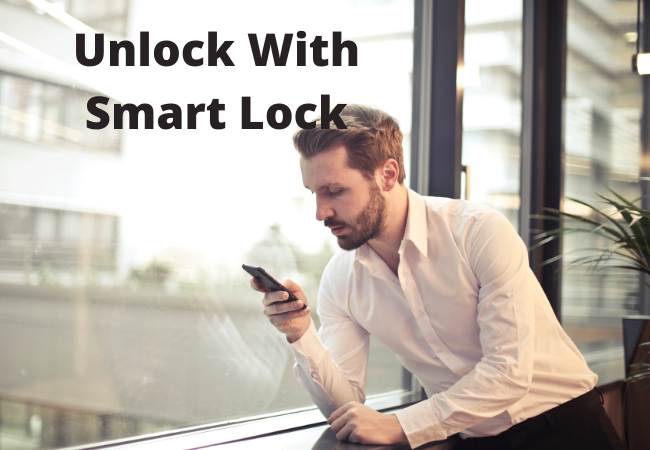 FAQs:
Can I unlock my phone with Find My Phone?
To do this, enable security settings:

Now go to Settings> Google> Security and turn on the 'Remotely Locate this device' option. This permits ADM to watch the location of your mobile phone. After that, all you have to do is turn on the 'Elo Remo Lock and Erase' option.
Can you unlock Android without resetting?
You need to unlock your Android password without a factory reset with Google Find My Device.

Now open the website on your other Android device or computer and you will be done.
What is a master pin code?
A master pin code gives master access to the lock. This means that the master pin code can always open the smart lock that is linked to the user's account.
What is my 4 digit PIN?
Your Personal number (PIN) is a 4-digit set that no one but you know and gives you access to your account information using our automated telephone banking system. When you first use telephone banking, can you choose any 4 digit PIN.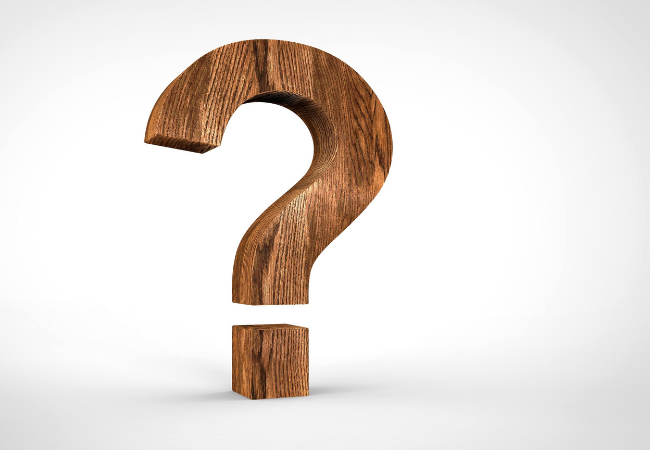 lock my phone if I forgot my PIN 2023?
You must enter an incorrect pattern or PIN five times on the lock screen post, now you see the "Forgot Password" button. Then tap the button to enter your Google Account username and password.
How does unlock a Samsung if you forgot the pin?
First, log in with your Samsung account.

Then click the Unlock My Screen option on the left panel of the Find My Mobile Account interface> click the Unlock button. After that your S, Samsung will be unlocked
Ending words:
When you forget the PIN of your Android device, don't worry at all, as the given steps will solve the problem, but Tenorshare 4uKey for Android is the best option to Unlock Android Phone If Forget Pin. This software is very quick and simple to use.