What's better Android or iPhone? This discussion is quite interesting and people are very eager to know about this fact. There are several mobile phone companies in the market.
You can get a mobile phone from any one of these companies but one thing is confirmed that they will have the operating system of iOS or Android.
The operating system will be iOS if you will choose iPhone and on the other hand operating system will be android if you will choose a mobile phone other than iPhone.
The operating system of the iPhone and Android both have built a good reputation in the industry as they are working for a long time in the industry.
This thing reflects that both of these have some excellent and unique features and functions. Moreover, there is not a big difference between their features and functions.
But still, there are some merits and demerits, advantages and disadvantages with some reasons that might be important to note and these things will urge you to prefer one over the other mobile phones between iPhone or Android.
Here we will have a brief discussion on the most curious question "What's better Android or iPhone?".
We will guide you completely about the strengths and weaknesses of every mobile phone platform that will help you to select the best one among them.
Apple also owns a lot of other tech products as well such as Apple Watch, Mac, and iPad. If you are already using one of these Apple products then it will be quite interesting to buy an iPhone and it also makes good sense.
Comparison and Difference between Android and iPhone
Now we will have a comparison between Android and iPhone to know What's better android or iPhone :
Now, what you would say about the Android interface. Is it easy to use android? Honestly, if you are using one of them then you should not have any problem using the other one.
iPhone Interface: If you remember when the iPhone was launched then you must know that it's competitors were Nokia, Windows Mobile, and Symbian mobile phone and the iPhone dominated their competitors completely.
Because it was quite easy to use an iPhone
Apple has launched its first iPhone almost 10 years ago but nowadays you will not find many differences between iPhone and Android devices.
Android Interface: Now if you make a comparison of the home screen and appearance then Android will have an upper hand in this case. Because you can control your applications and system completely.
Most people like the control on their mobile phone that is only provided by Android.
If you have an android device you can set up your mobile phone according to your own will and only android mobile phones allow you to do this.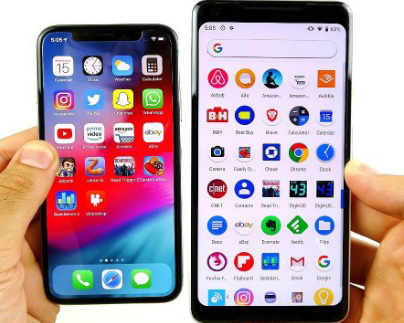 iPhone: You will find devices like Google Pixel and Samsung S7 that look attractive, same as iPhone 7 Plus.
Apple looks after every step of iPhone manufacturing carefully. They try to make sure that the iPhone has one of the best shapes and designs with fit and finish. 
Android: On the other hand if you will compare it with Android some of the android devices do not have an attractive look as compared to an iPhone.
iPhone: Apple tries to make luxurious mobile phones.
That's the reason You will never find a cheap iPhone out there. It means if you don't have enough money then you have to purchase a second-hand iPhone.
Android: You can get a normal android phone for just 100$. They are much lower cost as compared to the iPhone. From a price point of view, Android is better.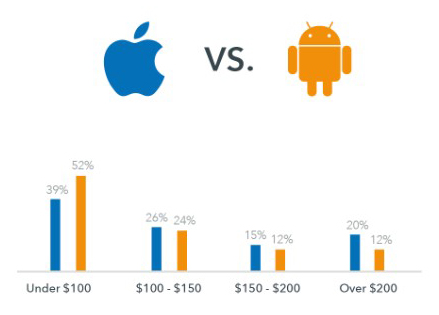 iPhone: If you are getting everything that you need from an iPhone then it should be your priority.
But you will not be able to purchase an e-book from Amazon Kindle and you cannot watch movies from Google play if you are an iPhone user.
iPhone has a closed system.
Android: On the other side the android phone is open source and you can also use multiple alternative applications on your android device.
As you know that you cannot use any application of iPhone on android because iPhone has not ported any of its applications to android phones.
So, if you have saved your music on iTunes then you can,t find it on an android phone.
That is not a big deal for most of the users. The only thing that matters here is your preference whether you like an open system or a closed system.
iPhone: iPhone has voice assistance from Siri. Siri was launched before Google Assistant but it only has basic features.
You will just get answers to your questions and it does not work as an assistant.
Android: The android has Google voice Assistant.
It is one of the best Google voice search interfaces as compared to any other voice search assistance.
It will be quite easy and comfortable for you to use Google applications like Google Maps and Google calendar if you have Google voice Assistant.
Like if you have to meet someone and you are stuck in a traffic jam then at that moment Google assistant will help and inform you that you have to leave earlier.
iPhone: That is the point where Apple surpasses Android. Because when there is any new update from Apple all the iPhones that support this update will get the new update automatically. Apple has all the control and details of the iPhone.
The iOs updates are quite flaking. The thing Apple needs to improve is the assurance of quality. Most of the time it happens that you have to face Wi-Fi problems as a result of an iOS update.
Android:  But in android, most of the programs and operating systems are in control of Google. And, the updates are only sent by the manufacturers of the android phone.
Skycure states that almost three-quarters of android mobile phones are out of security updates. It is not such a big figure.
But in reality, more than 80 to 90% of android mobile phones have software that is out of date.
Android: We also knew that there are some security problems with android devices. Because Google allows a lot of applications into their play store as compared to the Apple iPhone that allows only specific applications in their app store.
So, if you want to keep your android phone safe and malware-free then you have to download any type of security app from the Play store of Google and Google also states that most of it,s apps contain some amount of malware.
iPhone: But if you have an iPhone then you must not be overconfident because now iPhone malware is also there and you will get this malware into your iPhone by downloading some unreliable application or software. But the iPhone is more secure than android.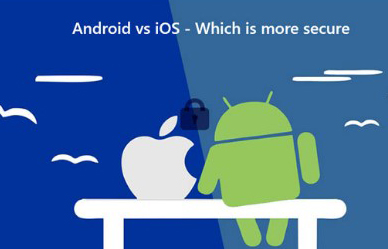 Peripheral Device Connection
Android: Many times you need to connect other devices with your mobile phone. At this point, android devices are better. The android phone has USB ports and you can easily connect any gadget or device to your phone.
Moreover, the gadgets of android like USB cables and this type of other gadgets are low price as compared to the iPhone gadgets.
iPhone: For the iPhone, you need to have a specific gadget that can connect with the lightning port of the iPhone.
At this point, it's a little bit tough to choose between android and iPhone, which one is better from the power and battery point of view. Because there are different kinds of android phones.
Android mobile phones like Motorola and Samsung have good battery timing as compared to the iPhone.
So, you can say that from the battery point of view they are almost the same. Furthermore, it depends on the person that is using one of these devices and the way he uses it.
iPhone: Many iPhone users have problems with iCloud. This problem is not with one of the Apple platforms. You have to face some problems while using iCloud.
The iCloud has a photo library for its users but sometimes you have to face problems to access these photos.
Android: On the other hand services and applications of Google are integrated with android devices. The Google applications will make work for you each time and you don't have to face any trouble.
You will get your favorite news whether these are national or international from Google. You can also use Google editor to edit your photos and it also has some storage for your photos. According to the integration of the cloud, Android would be a great choice.
Android: You can use Google hangouts for any kind of voice and video communications. It is one of the best communication applications.
iPhone: iPhone also has an application like Facetime that allows you videoconferencing and some other types of communication as well. This app is so amazing and we recommend that other devices should also have this application. 
There was a time when you could say that there are better apps on the app store of the iPhone but now these days there is a tie between the app store of the iPhone and the play store of android.
Because at present times there are almost 2.8 million apps available on the play store and the iPhone app store of iPhone has almost 2.2 million apps. So, you will find a huge number of apps on both platforms.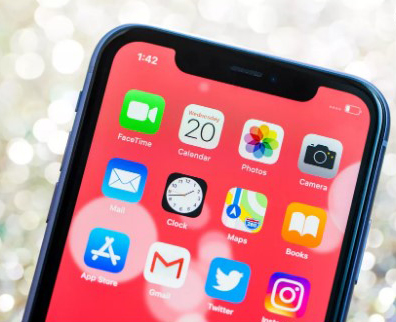 Which One you Should Choose?
Still, having a question in your mind that what's better Android or iPhone?
Then as we have stated earlier in the previous lines that both of these ecosystems have their own merits and demerits.
But the thing that matters the most is your budget. So, in our point of view, it will be better to go for an android phone.
But in the end, it's your choice if you want to go with an iPhone then we will not urge you not to do that. Because you may like the iPhone.
Features and Functions of iPhone
iPhone Camera: iPhone has one of the best built-in cameras through which you can take some quality pictures.
You can also scan any type of documents by using the camera of your iPhone.
After taking pictures you can also edit your pictures on your laptop or Mac.
You can also do online shopping on your Mac with the help of the iPhone Apple Pay. For this, you have to do biometric authentication through the Apple Pay app on the iPhone.
Universal Clipboard: The iPhone contains a universal clipboard that allows you to copy a lot of text in a single place.
Apple's Hardware Ecosystem 
There are only a few Android manufacturers who contain a hardware ecosystem that nearly approaches the hardware ecosystem of Apple.
May you know even Samsung is most close to the hardware ecosystem of Apple but it is also not much integrated as compared to Apple and its other devices.
Microsoft and Google are also working together to overcome this problem.
Microsoft has launched Your phone app for its operating system Windows.
This app will help android users to answer different notifications and texts from their PC.
There is a lot of work remaining and that's not going to be an easy task at all.
Portability
The devices of apple have a great continuity example across its devices like macOS, iPadOS, watchOS, and iOS.
But the main component in this puzzle is the iPhone. Even now you can easily port iPhone Apps on your macOS.
The people that are already involved in the ecosystem of Apple can do something excellent if they also include an iPhone in their ecosystem.
That's why you can say nothing about the family and friends that like to chat on FaceTime and iMessage.
In the new model of iPhone like iPhone 12 and iPhone 12, Pro MAX  Apple has added the opportunity of lock-in with accessories MagSafe.
These are chargers based on magnets. And these chargers, iPhone cases, and other products of iPhone will work with the latest model of iPhone only.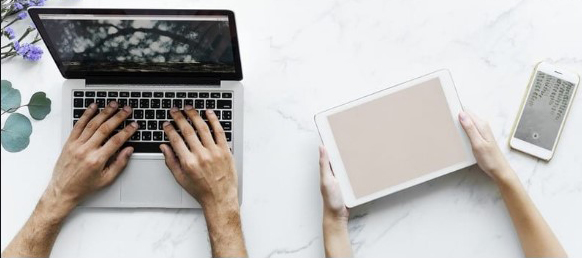 It means that if you are an Apple user and want to leave this ecosystem of Apple then it will cause you at some intent.
Due to this other apps are more useful and better. Now it all depends on the preference of someone personal.
But if someone has to choose between the operating systems of iOS and Android and he knows about the applications built by the iOS developers then he should choose android as it,s counterparts work well as compared to the iPhone.
You have heard from many people that they just said that Apple products work quite well.
The reason is that it,s interface is simple and anybody can use it easily.