Looking for solution to fix Bluetooth earbuds when only one side works?
It could be frustrating for anybody if one of your earbuds stop working because listening to music just from one earbud will not give you an excellent experience of music.
That's why it is necessary that you must know how to fix Bluetooth earbuds when only one side works?
Especially, if you are using Bluetooth earbuds to get rid of external sounds and voices.
Throwing your earbuds into the dustbin is not the only solution for you.
But you should also know exactly what is the reason behind it.
Because it will help you in future to remain careful.
Reason of earbuds Damage
There could be some reason if one of your earbuds is not working.
Do you sleep with your earbuds in? If yes, then it's quite risky because you don't have control over yourself while sleeping.
Moreover, if you are in a deep slumber it is possible that you will move around.
Mostly, we sleep 7 to 8 hours at night and if you have earbuds in your ears then this time is enough to damage one of your earbuds.
On the other hand, if you like to listen to some music while sleeping then sleep buds are also available for you to use at night while sleeping.
So, it will be better to get sleep buds for this purpose.
How to fix Bluetooth Earbuds When Only One Side Works 
There are some tips and tricks available through which you can get your earbuds working back again.
Normally, people have issues with their headphones or earbuds.
There are some tips and tricks available through which you can get your earbuds working back again.
Normally, people have issues with their headphones or earbuds.
Most of the time the problem with earbuds is that the voice cuts in and out and works on only one earbud.
Checking Internal Connections
Clean your Earbuds
The thing you have to check first is whether your earpods are clear and clean completely.
Because maybe lint, dirt, or wax clog your earpods or earbuds due to which the coming sound of your earbuds gets blocked.
For this, you have to inspect your earbuds carefully to see if there is any kind of particle or something like that.
After using earbuds most people place earbuds in their pocket or bag which can cause a problem. So, it would be better to use earpod casing to keep them safe.
If you see that there are any kind of dust particles or anything like that you have to clean it immediately with a dry cloth.
If in some cases your earbuds get wet it will be better to use cloth or microfiber to soak the liquid.
The microfiber cloths are designed especially for this motive because they will never leave any kind of fibers on your earbuds.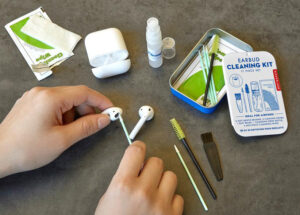 Check Settings
There could also be some kind of settings problem.
As we know that there is an option in Windows PC, iPhone, and Mac due to which we can switch the sound from left to right and right to left in earbuds.
So, maybe some people don't know about this setting.
That's why you need to check this setting if one of your earbuds is not working.
Stereo Setting on iPhone
You have to navigate to the settings and after that accessibility. If you have an older version of iOS then you have to go to the general tab and then accessibility.

By scrolling down you will see the hearing category. Now tap on the visual or audio button and you have to make sure that the slider remains in between R and L. It will be under hearing in the older iOS version.

If the slider is not in between L and R then you have to adjust it.

There will be a mono audio button above the slider. You have to switch off position mono audio toggle.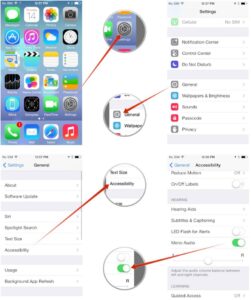 Setting on Mac
You have to go to the system preferences and then go to the sound and after that output.

It will display a menu, you have to select your earbuds name after searching from the menu of output.

Make sure to keep the slider in between R and L.

You have to navigate to the system preferences for the mono audio checkbox and after that move to the accessibility.

Keep scrolling and you will see the mono audio checkbox, simply uncheck it.
Restart and Reconnect
It is also possible that maybe restarting or reconnecting solve your problem.
If you have an old iPhone then it is quite easy for you to restart and reconnect.
First, you have to make sure that you press the jack of headphones all the way into the port of your device.
Because the audio will play in only one of your earbuds if your jack is partially inserted or not inserted accurately.  
Apple Airpods Settings
The Airpods of Apple is a bit different.
There are some more steps after this procedure.
Maybe you have unpair your earbuds. Now reset your earbuds with the help of a case.
The steps are given below:
First, open the menu of your Bluetooth from your device and select forget and pair your Apple Airpods.

Now keep open the lid of the case and insert the Airpods again.

Then simply press and after that reset from the button located on the backside of the case. Then press the button just for the time of 15 seconds only.

Keep holding the button and you will see amber color light under the lid.

Light indicates that your Apple Airpods have been reset. Now you have to pair them after restarting.
Checking Connection
First, you need to check whether there is any kind of problem with your mobile phone or there are some problems with your earbuds.
To check this you have to disconnect your mobile phone with the earbuds and connect your mobile phone with another Bluetooth device and check.
If the problem remains the same then there is some problem with the earbuds.
It will be helpful to switch both sides of the earbuds on and off.
You have to wait for the device like speakers or PC that you are using to confirm that it has been connected with the device.

Checking Internal Connections
Sometimes, the internal connection between the earbuds also gets disturbed due to which sound from the one side gets absent.
You have to follow these few steps to check this problem
Remove the foam pads from the earcups.
Now you have to remove the crew of the earbuds with the help of a screwdriver.
You have to find the aux cable with a jack at the other end.
You have to slice this end slightly.
Then lose or solve the disturbing connection inside your earbuds by gently twisting wire.
You have to pack earbuds just like before. You have placed the components exactly at their same place.

Type of Audio Track
There are some chances that maybe the audio track you are playing only supports one of your earbuds.
This can also create some confusion in your mind.
Many people don't know about the fact that mono tracks play only on one of the headphones.
That's why maybe you are playing mono track and you are not aware of it.
So, if one side of your earbuds is working properly and the other side is not then it will be better to check the type of track that you are playing.
You have to navigate to the settings tab in order to solve this particular problem.
Audio Jack Cleaning
Cleaning always matters whether it's your home appliances or any type of devices related to technology.
There is also the possibility that it could be the dirt or dust due to which one of your earbuds stops working or not working properly.
To resolve this problem you have to clean and clear your audio jack from any dust particles and make sure that it is completely cleaned.
You can use a piece of cotton to clean your audio jack from dust particles.
Before you clean your earbuds ensure to switch off your phone and earbuds.
After cleaning you have to check your earbuds.
Now insert the cable into the audio jack.
Now on audio and remove the cable.
Check both of your earbuds are working properly or not. 
Check Audio Quality
If still, you are facing the same problem after all these procedures and techniques then you have to check the audio.
May you know that often new earbuds or headphones don't play an old audio track.
It means that they do not support the format of old audio tracks.
It could also be one of the reasons that you are not listening to any voice from one earbud.
So, you have to check the format and quality of the audio.
It is not possible that each time there is some problem in earbuds but sometimes the audio quality is not good and supportable with the new earbuds or headphones due to which they are unable to play the audio efficiently.
Due to these reasons, audio plays in only one of the earbuds.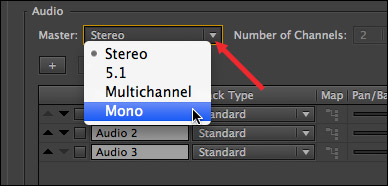 Fixing Bluetooth
Sometimes there could be any type of problem with your Bluetooth as well.
So, you also have to check that the Bluetooth of your device is working properly.
But if you are facing the same problem then make sure you have to revoke all the connected devices and other connections and after sometime connect them again.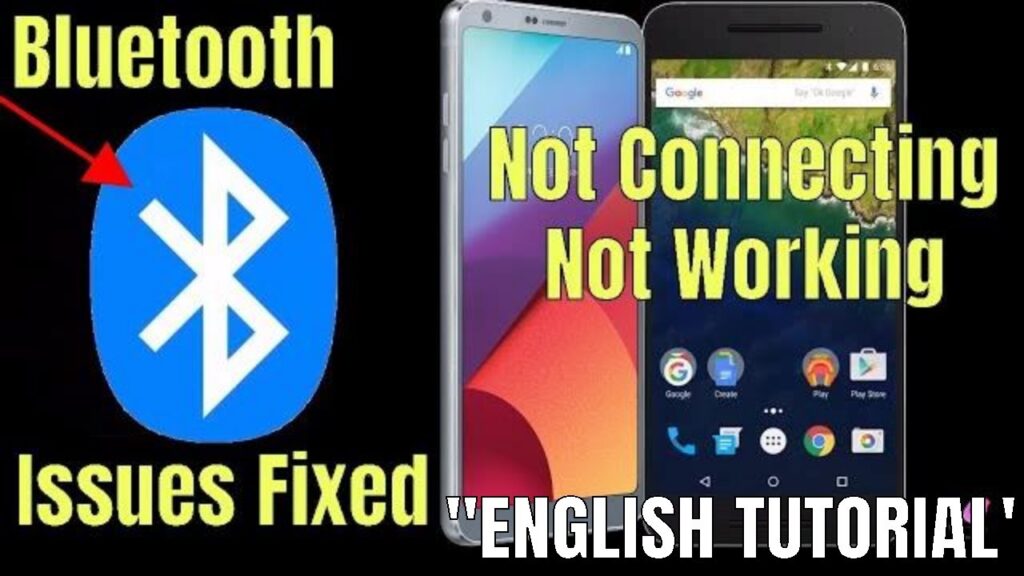 Broken Wires
If you have charged your earbuds completely and still only one side is working then you have to check the broken wires.
It's quite easy to do.
For this, you have to open the Bluetooth device and then remove the case.
Now find the broken wires and reconnect them.
Then put them back into the case and turn on Bluetooth to test it.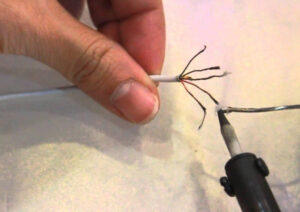 Resetting
Every model works in a different way because the specifications of every model are different from other models.
So, you must know about the specifications of your device. 
For example, there are some earbuds or headphones which allow you to reset your earbuds completely.
You can try to know about the process of resetting headphones through the manual process and you will come to know whether you can reset your earbuds or not.
If you are able to reset your headphones then the question is exactly what is the process.
We have explained some details related to the manual method for your comfort and ease.
The steps are given below:
The first thing you have to do is to switch off your earbuds or headphones.

There are different models and different functions of each model. So, if your earbuds have a power button then you have to press this button and hold it for a little while to reset your earbuds.

If this method is not working for your earbuds then press the power button with the volume button for the time of 10 seconds to reset earbuds.

If you don't have a power button instead you have a calling button then press this button for 10 seconds. It is an exceptional case because mostly you have a power button and volume button for this procedure.

Moreover, if your earbuds or headphones contain a play button you can also use it.
Using Warranty
If you have some expensive earbuds then you also get a warranty of 6 to 12 months as well.
If your earbuds have any problems during this period then you have to take advantage of your warranty and fix your problem by getting professional services.
If your earbuds have a warranty period left and you are still trying to fix yourself then that's not wise because it may damage your earbuds completely during this process.  
Ending Lines
Here we have explained all the possible ways to fix Bluetooth earbuds or headphones when only one side is working.
If you will follow these methods and instructions in a proper way you will definitely get your device working back again.
You have got the complete answer to your question now.
You have now complete knowledge and information about this problem.
So, if you have any kind of problem again in future you can have a look again at our article.
I hope, it will be clear to you completely and you will be able to solve this problem now.