Let's start the tutorial on how to send newsletter in Gmail.
Email newsletters are sent by marketers in order to develop relationships with their customers or subscribers.
They keep sharing the latest updates and trends of their new and upcoming products and services in this way they continue to build a strong relationship with them.
It has been observed that almost 30% of B2B marketers include sending email newsletters to their subscribers in their marketing strategy to increase their leads. 
You can find a number of software tools that are used to send email newsletters but the problem is that either they are not very efficient or they have a very high price.
Due to these reasons, small businesses can't afford these tools and they like to send emails via Gmail.
If you have a small business then you should know how to send a newsletter in Gmail free for your marketing strategy.
So, if you have a small business then you should be interested to know how to send an email newsletter in Gmail?
Here we will explain to you an efficient and reliable method on how to send newsletter in Gmail.
There are two methods to send newsletters in Gmail.
Traditional Method( Sending via Gmail)

Professional Method
How to Send Email newsletter in Gmail [Updated]
You don't need any type of software if you are using a traditional way to send a newsletter in Gmail. There are a few simple steps to follow:
Open the compose box of your Gmail. Then you have to add the email addresses of your subscribers in the BCC section. If you will add email addresses in the CC or TO section then it can impact your privacy as well.
Now you have to write an attractive and meaningful line as a Subject.

After this, you have to draft your email and if you want to you can also add some necessary links to it. As we know that email does not support HTML graphics so you cannot add graphics to make your email look beautiful in Gmail. But you can add simple images and formatting and it will look quite nice.

You can send an email immediately or you can schedule an email to send it according to your convenience. Click on the send button if you want to send immediately otherwise send the schedule button and set a schedule to send it. 

If you want to schedule your email it will be sent according to this schedule. This method also has some demerits as well that can ruin your authority and the reputation of your brand.

Now we will see the demerits of traditional methods.

One of the demerits of the traditional methods is that there will be a negative impact on the reputation of your brand, the trust of your subscribers, and your email account. We will explain each one of them in detail.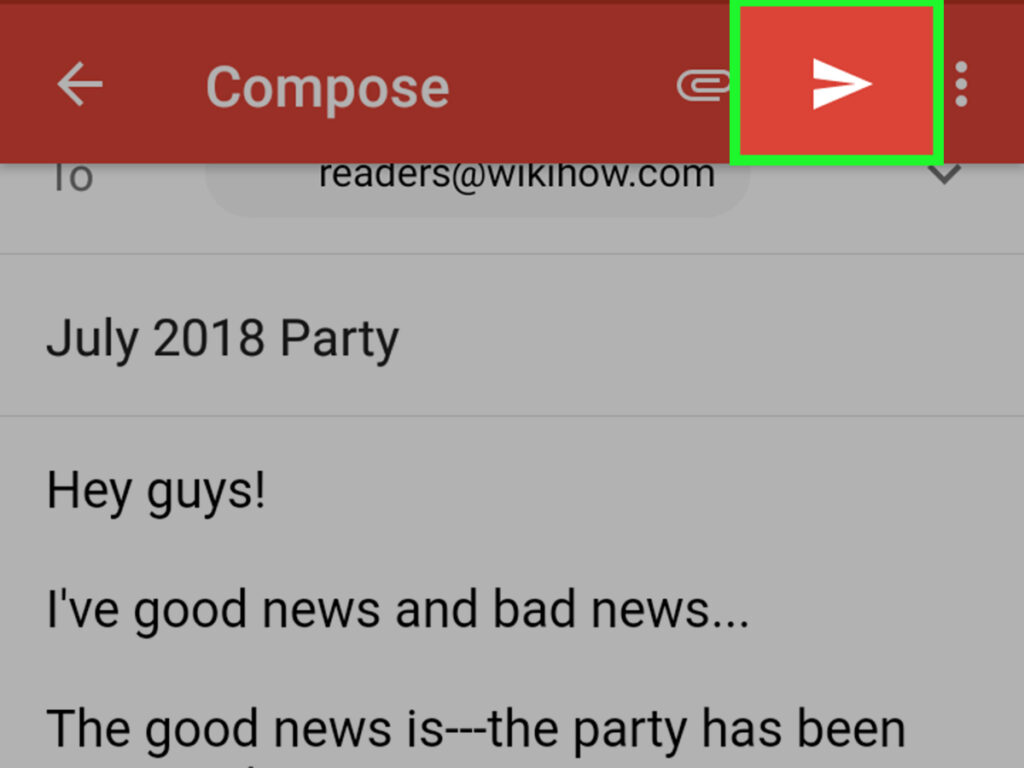 Demerits of Traditional Method
Sending a newsletter through Gmail is not personalized. Because in traditional methods you send newsletters to a large number of your subscribers at the same time.
That's why for an individual it is not personalized. 
If your email does not have personalization it reflects that you are sending an email for the purpose of your brand promotions and they will not have any interest in a promotional email.
In this way, this method impacts your lead generation.
The reason is that if you will add some personalization like subscriber's name and greetings it will add great value to your newsletters and helps you to improve your lead generation.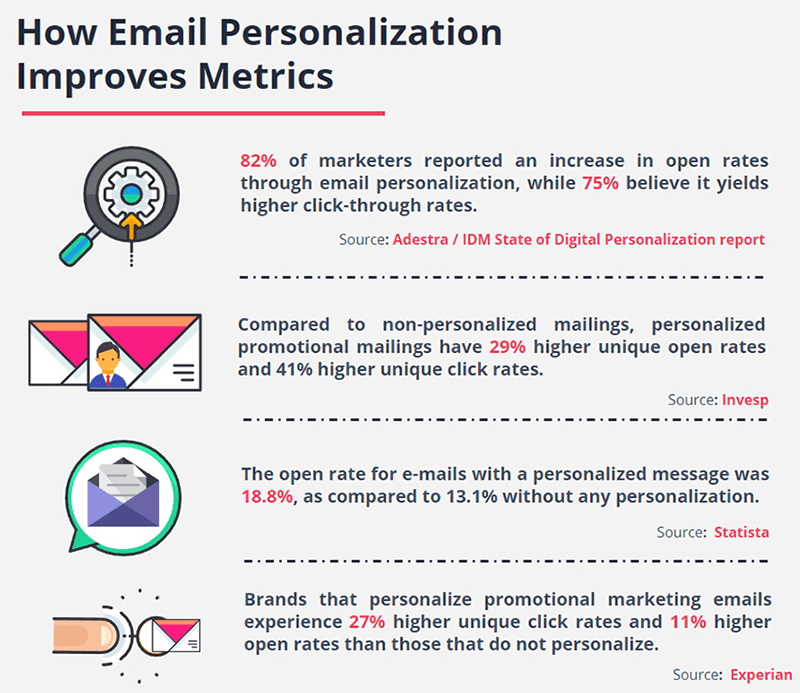 HTML newsletter is always preferred by every marketer and receiver because it provides an excellent user experience. Because HTML elements make it look better.
It provides a great user experience by maintaining your email formatting on each and every device. 
If you want to send a newsletter in Gmail then you will not get the feature of adding HTML.
This factor decreases it's beauty and value.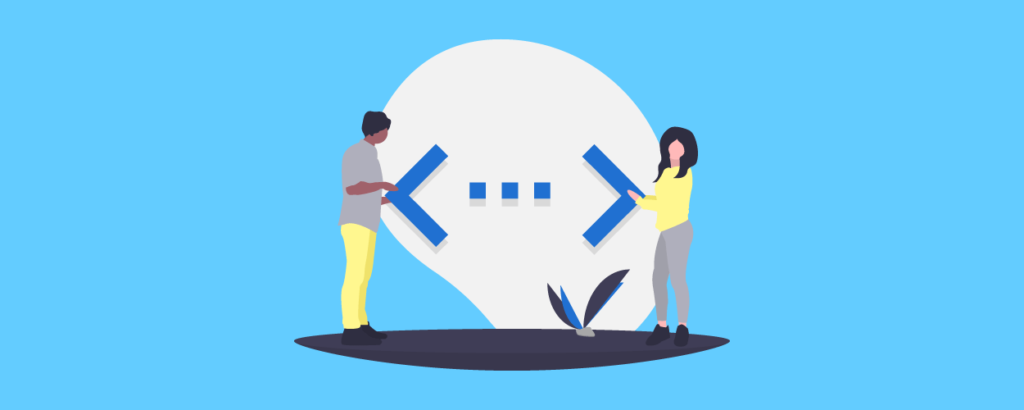 Adding too many CCs and BCCs
You add your subscriber's email in the BCC section to send a newsletter sent via Gmail.
In the same manner, you also add some email addresses in the CC field.
It develops a lot of drawbacks in your email account.
When you will add a lot of email addresses in your one email the email service provider will trigger and it will alert as a spammed activity.
Due to this, your email will be sent to the subscribers in their spam box. And it will not create a good impact on the user.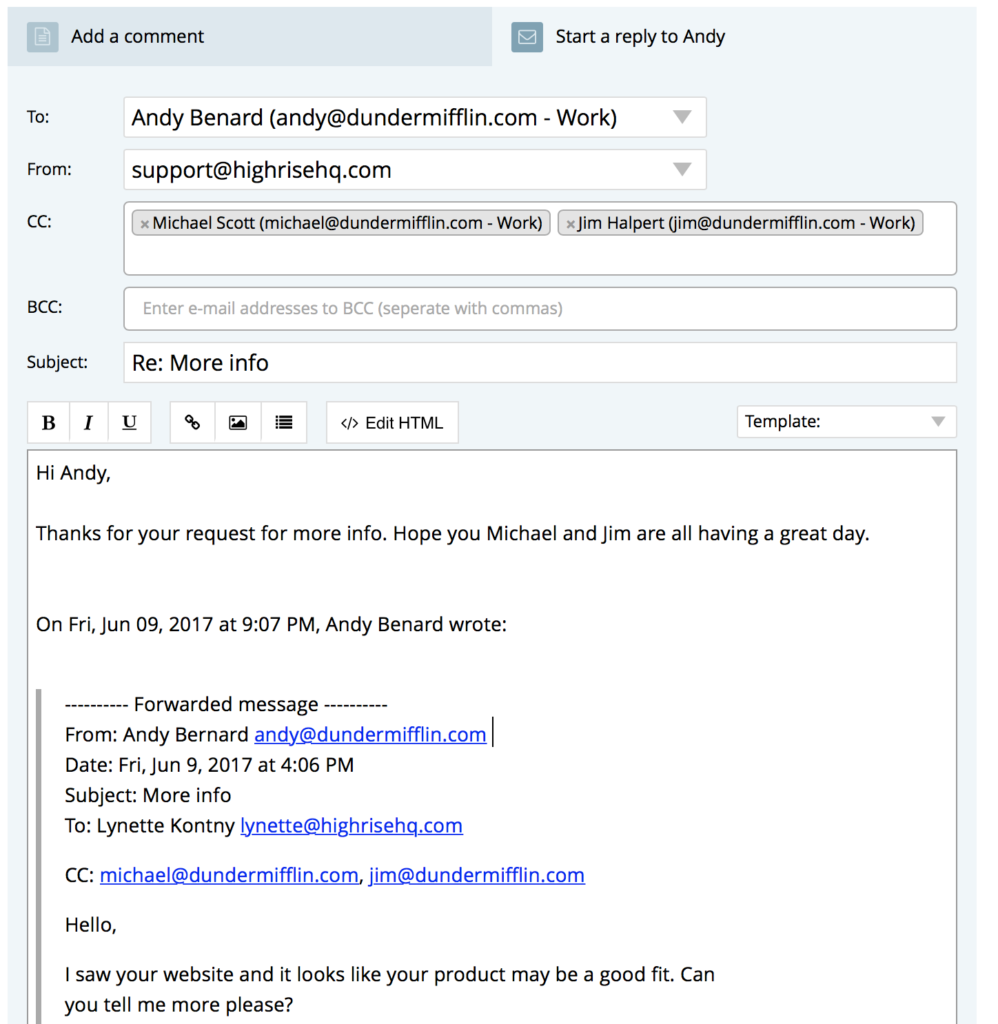 You need a third-party software tool if you have to send newsletters in a professional way.
You have to use an email automation tool along with your Gmail account.
Here is the process to send newsletters in a professional method.
First, you have to sign up with an email automation tool like sales handy.

After signing up with the software you have to connect your Gmail account with this software tool.

Then you have to enter your details and after this, you will be ready to send emails with this software tool.

Then you will see the dashboard. You have to create a new campaign to start sending newsletter emails.

Then you have to upload the list of your subscribers in a CSV file.

After that, a pop-up will appear and ask you to verify the email list. Simply verify this email list.

Go to the draft of your newsletter by scrolling down. Then write an attractive subject line. You will also have an option to add personalization. You can also use emojis as well.

If you are interested to add HTML elements click on the button <>.

Then you have to add the HTML code in the editor and again click the <> button.

You can add personalization to your newsletter with the help of Merge tags.

Then send an email to test how your email will look in the mailbox of a subscriber.

If you want to schedule your email select the time zone and adjust the time of schedule.

You can keep some gap of time between your emails so that they will look natural. 

Then click on the schedule and complain after accepting terms and conditions. After this, your emails will be sent according to schedule.
That is the recommended and professional method to send newsletters. You can also design a newsletter in Google docs.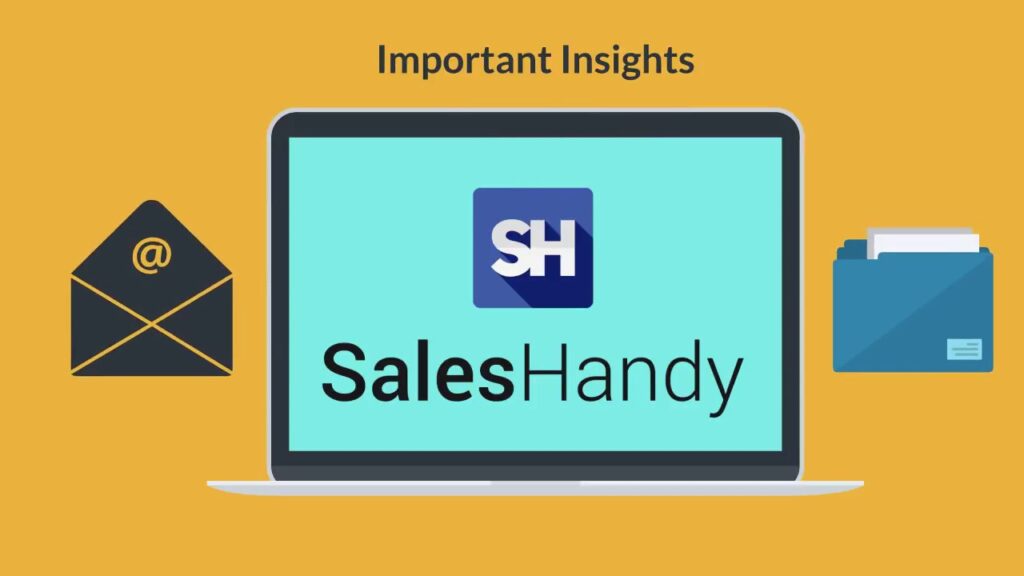 Ending Lines
There are two methods of sending a newsletter to your subscribers.
One of them is a traditional method in which we send a newsletter via email and the second one is a professional method in which we use third-party software tools.
Both of these methods are explained well in the above paragraphs: It was a fully guide on "how to send newsletter in Gmail" and sending a newsletter in a professional way.