Are you interested to know how to get new emojis on Android and iPhone?
Texting from your android phone with emojis and without emojis is quite different from each other.
Emojis make your text more fluent and interesting as compared to the normal and boring text and words.
The emojis and different smiley faces have changed our communication via text messages from its invention. That's why most people take interest in how to get new emojis on Android and iPhone.
Emojis History
The emojis were invented in the late nineties.
The idea of emojis took place in Japan and afterward this idea spread all around the world.
The emojis help us to show and reflect our emotions in different situations while we are having a chat on the text.
Due to these amazing and interesting qualities, emojis have become one of the most important and must-have features for every mobile phone and tablet. 
iPhone Emojis
As we know that the iPhone launches a new model of iPhone every year with new software and features.
In the same way, new emojis are also updated in the new iPhone model.
The recent model of the iPhone has added some of the interesting emojis as well.
These emojis reflect different interesting expressions of different people.
As we know that most people are interested in getting new and amazing emojis that's why we have explained the method below.
New Method to Get New Emojis on Android
You can use multiple ways to get emojis on your android phone.
The first thing you do is verify that your phone can write and read emojis.
One way to verify is to visit a page having emojis. If you find emojis on that webpage then you can proceed further except that there will be only a blank page.
Most of the android devices already contain installed emojis. 
By using these add-on emojis users can use different and special characters of emojis while texting from their mobile phone.
If you want to activate emojis then first go to your settings tab and open it then open the input and language tab.
There will be a Google keyboard option below the input methods and keyboard. 
Then you have to tap on the advance option to get the emojis for your keyboard option physically.
After this new emojis will activate and you can see these emojis on the right side of the bar while texting a message on your mobile phone.
Android offers a lot of emojis to its users to select and use.
The set of emojis also varies from device to device may your device have a different set of emojis as compared to other devices.

How to Get New Emojis on iOS (iPhone)
It is quite easy and simple to install new emojis on iOS devices.
Initially, you have to check the new update of your iOS device.
After this click on the setting tab and after that click on the general tab.
Go to the submenu of the keyboard located under general and head over to the keyboard.
Then simply click on add new keyboard option.
When you will click then a list of emojis will appear with the list of keyboards.
Now you can use the new emojis while having chat and texting with someone.
 Emoji Apps
You can use these emojis on any app that allows text like Facebook, iMessages, and notes.
When you want to use any of these apps you can use emojis.
While typing text there will be a glob appearing in the space bar on the left side.
To select emojis you have to click on the globe.
To get extra and new emojis you have to either swipe on the left or either on the right side of the theme.
On the left-hand side, there will be a clock that shows which emojis are used most recently.
Emoji Free 
If you like to use emojis you can also use emoji apps such as Emoji Free that allows you to use interesting and different types of emojis. Emoji Free has animated emojis, emojis of different patterns, emojis having different fonts, and some fancy emojis as well.
Swiftkey
You can also make custom emoji using the Bitmoji app. Moreover, you can also download and use a third-party keyboard like Swiftkey. The interesting feature of this keyboard is that it guesses which emoji you are going to use next based on emojis you have used before.
Google Hangouts
You can also use the Google Hangouts app for texting and it would be one of the good options. There are some built-in emojis available in Google Hangouts. It will be more reliable if you have an older version of Android.
Textra
You can also use Textra as your texting app. Especially if you want to use emojis like iPhone, Twitter, and Emoji One.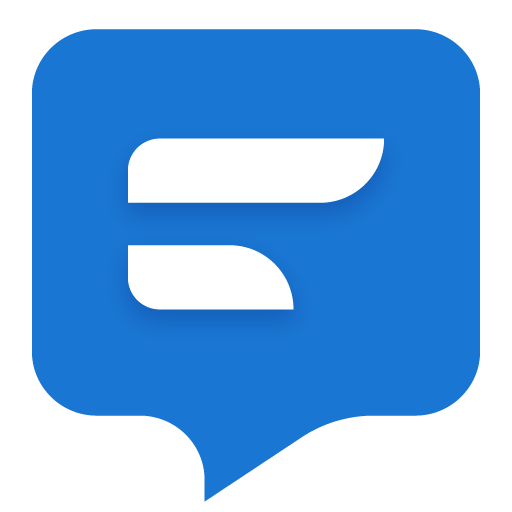 Related: How to edit PDF File in Mobile Android/iPhone
Activate The Emojis Settings on Your Android and iPhone
Several modern phones come with the built-in emoji service automatically activated, but if your mobile doesn't have it or you want to configure it again, follow the steps below.
Android Settings:
Open Settings menu > Language > Keyboard & input methods > Google Keyboard > Advanced options and enable Emojis for Phone's physical keyboard.
Thanks
iPhones Settings:
Open Settings > General > Keyboard > Keyboard types and select the Add new keyboard in options. A list of keyboard options will be displayed and you should select Emoji.
 Ending Lines
If you are a person who likes to chat via texting or messaging then you must like emojis because emojis help you to express your emotions while texting to someone. Because of this, we have explained the whole method of "how to get new emojis on Android & iPhone device" above.