However, these days voice typing technology has been improved to a great extent and even we use it in our regular lives and many people are aware of how to speak on Google docs.
Voice typing has been started in the nineties in some other forms.
But there was a problem that most of the time the sounds and words do not match each other.
Some tools like Alexa and Siri also use this advanced technology and give answers to our questions and after this send messages as well.
How to Speak on Google Docs and Write Without Typing
Still, now some of the people don't think how it can be useful for writing something.
Google Docs has a voice typing tool and that's a really helpful feature for its users.
You can write essay notes and some useful information using this voice typing tool.
Now we will discuss how to speak on Google docs and write something.
Your system must have a built-in microphone or you can also attach it with your system.
First, you have to open Google Docs on your PC.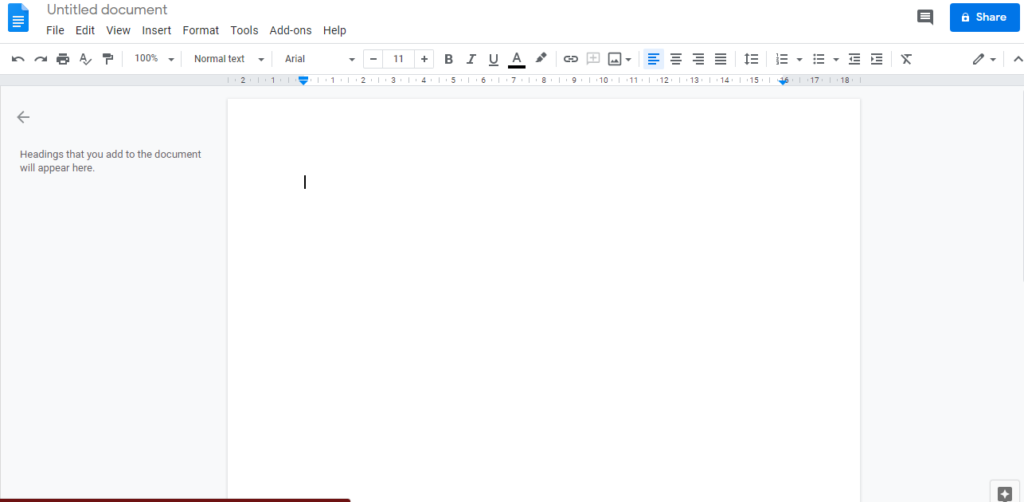 2. There will be a toolbar at the top left side of the page under the title there will be a tools option click this option.

3.  A drop-down menu will appear in front of you just click on the voice typing option.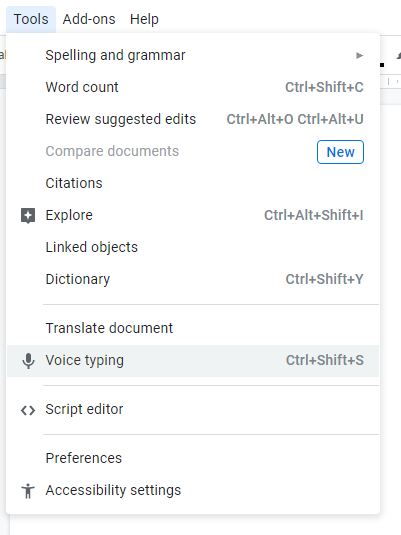 4.  After this, it will display a pop-up on your computer screen.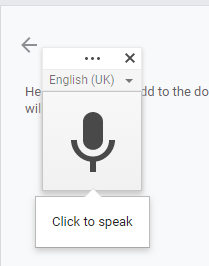 5.  Now you have to click to activate the voice to text feature and click again if you want to turn it off.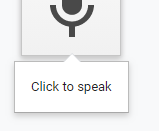 A keyboard shortcut key is also available for Google voice typing which is Ctrl+Shift+S. And the key for MacBook is Command+Shift+S.
Sometimes Google uses the wrong word because it doesn't understand your voice clearly.
You can correct this mistake by moving the cursor to the wrong word and then speak the correct word.
It will be better to speak again because in the future Google will improve these mistakes rather than turning off this feature and typing the mistake by hand.
You can also use punctuation by using Google voice typing commands. you have to speak about the punctuation you want to use.
Let's take an example: you write a quote then say "inverted commas".
Except for these, a lot of more commands are also available which you can use by using your voice such as copy-paste, cut, text selection, formatting, and more commands like that.
All the activities you perform with a keyboard can also be done using Google voice typing pc.
Except for voice typing on Google Docs, it also contains some amazing feature apps like Google hangouts through which we can hold an online meeting. Moreover, we can also  share screen using Google hangouts,
Bottom Lines
All the process about how to speak on Google docs and write we have explained in this article.
If you also want to write something on Google Docs you can use Google voice typing to speak and write on Google Docs.