Now it's possible for you to share your screen at a time with another person.
This can be done by using screen sharing on Google hangout.
This can be very helpful for online marketers because they can get exposure for their brand using media options.
It is also helpful if you want to share any kind of slides presentation, online video, or want to demonstrate your website.
You can share Google docs after arranging and adding pages to your clients.
Screen Sharing on Google Hangouts at Desktop
Sign in to your Google accounts and after that come to the Google hangout. If once you're in Google hangout it will take only a few seconds to share your screen.

Now click on the video call on the Google Hangouts.

Then you have to provide the information of the person with whom you want to share the screen.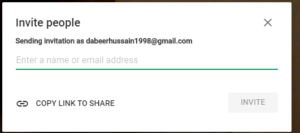 After this click on the three dots at the top right corner.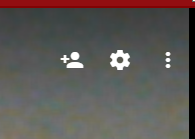 There are two options for you. One is the default option to share your entire screen and another option is that you can share half of the screen by selecting individual windows from the section of application windows.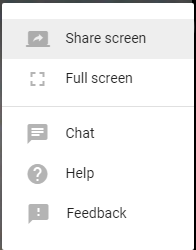 Now close the window of the share screen and you and the person you want to share the screen with will be directed to your hangout screen.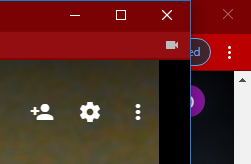 The things you can share via Google hangout are Google docs, hangout screen, and your computer desktop screen. Anything from this you can share with any other person.
you can also set up an online meeting using Google hangouts.
If you are having an online discussion with your client you can share your screen with him and show him some kind of details you are watching.
Something is very important to know for others but we have no words to let them know so we can do this by screen sharing on Google hangout and displaying information.
You can also share a screen from your android mobile. For this, you have to install the hangout meet android app.
 Bottom Lines
We have discussed all the process of screen sharing on Google hangouts.
If you want to share your screen or anything visual you can do this by sharing a screen on Google hangout.