If you are wondering how to play iMessage games on Android when iMessage is actually a messaging app for iOS devices or iPhones? 
Here I am showing you a simple way to do that. Actually, there are real ways in which you can play iMessage games on Android in 2023.
iMessage is Apple's instant messaging app for iPhone devices, that allows you to send text, audio, and video messages to your other Apple devices. 
When it was initially launched the app suffered from crucial changes, one of the most recent being the ability to play games on the messaging app. 
In case you do not have an iPhone device, don't worry, you can still play these games from any kind of Android device.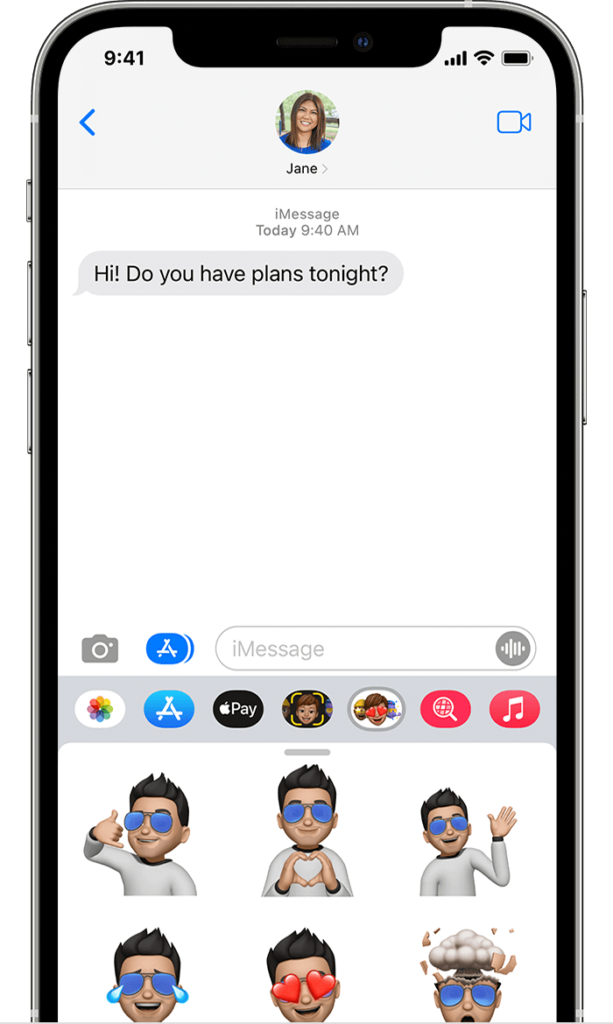 Steps to Play iMessage Games on Android:
Since it is not officially possible to play iMessage games on android in 2023. 
But the good news is that developers have come up with an alternative App called WeMessage which blends in the closed messaging system of iMessage over the Android platform. 
WeMessage app offers all iMessage features like groups chats, attachments, notifications, content blocking, Do Not Disturb, and all other features.
You can install WeMessage App on your android device by following the steps given below:
In the first step, you have to

install a

Java SE Development Kit

in your Mac for providing Terminal rights to your server by tweaking your System preference.

Then you will need to download weServer on your device.

After opening the ZIP file, you will see the "run.command" file and you will have to double click on the same for launching weServer.

In the next step, you will be asked for your iMessage email where you will need to provide the mail id that is linked to your official iMessage account. However, it is recommended to pick a fresh strong password to avoid security problems.

Eventually, WeMessage App will be installed on your Android phone and it will sync all your contacts for beginning with its text feature.
Another WeMessages Alternative to Using iMessage games on Android without Mac:
Piemessage is another awesome and best alternative to iMessage on Android.
The app works in the same way as WeServer. 
In that, you will get all message-related content on your Android device. And this is highly easy to do.
Here are simple steps to installing this app on your Android phone.
In the first step open Github and search for the Piemessage android app. From there you will be able to download the APK file on your phone. 
Once this is done then go to your iPhone's menu and from there open the messaging app.
To add your iCloud account you will have to send messages and click on preferences and then on accounts. 
From there you will get connected to your iCloud account.
In order to copy the PieMessages app files on your OSX device, you will be required to clone the files from the Github page. 
After that, you will need to edit the value of SocketAddress in PieOSXClient/src/Constants.java. 
After this is done you will be required to replace it with your OSX device's IP address.
After all these steps, now you will need to move the folder titled messages.applescript to your home folder. 
To do this you have to open JavaWebServer/ in IntelliJ and from there run the Server class.  
Once this is finished then open the PieOSXClient/ ,RunPieOSXClient class.
The last and final step pertains to opening PieMessage – Android/ as a project in Android studio. 
After this is done, you will have to compile an APK to any Android device of your preference, install and run it. That's it.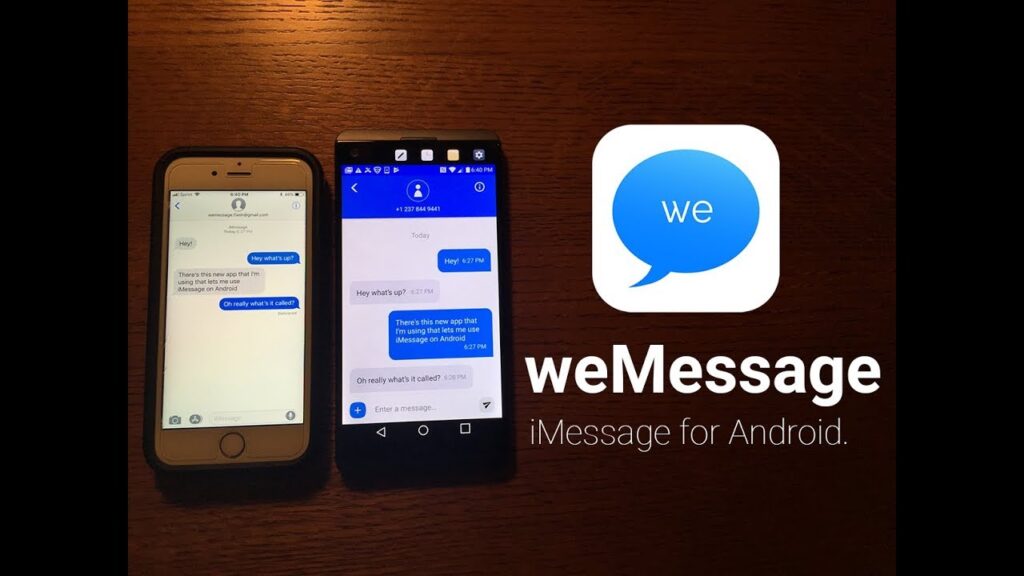 List of few iMessage Games you can Play on Android Phone:
StickyMonster

GamePigeon for Android

Wit- What is this

Quiktionary

Cobi Hoops

Four in a row

fastThumbs

Checkmate

Mr.Putt 

and all others.
Is it possible to play iMessage games on Android in 2023?
You can't run & enjoy the iMessage application on Android devices because of various reasons.
If you have ever noticed that Apple uses an extraordinary security system to protect your text messages, from the sent device to the received device. 
It is a secure end-to-end encryption system.
As I have mentioned, text messages in Apple devices are encrypted by using the Apple security system in iMessage, so it is only usable by the device that is able to decrypt those messages.
Apple always attempts to show up with something new and more batter which is exclusive for its users. 
It is a creative way to insist people buy their gadgets.
Even though it is not possible to play iMessage games on Android, but thanks to developers that have created the best alternative way to do it, known as weMessage.  
WeMessage is a variety of closed messaging systems of iMessage over the Android platform. 
It offers you to enjoy all the iMessage features such as attachments, group chats, sharing visuals, and locations. Almost all the features of iMessage are supported by WeMessage App. 
This is awesome.
In case of Already have an iOS device, how to play iMessage games on Android?
If you have not already installed iMessage then here are a few simple steps in how you can do this.
First, open the messaging application on your phone and then create a thread or open a recently created one.

After this, you will be required to click on the "

>

" icon. Now, you will be required to click on the square dot and then the store icon.  

When above step is done you will be able to install awesome games such as "Truth Truth Lie", "Game Pigeon", "Polaroid Swing", "Trivia Crack", "Words with Friends"  and all other games. Besides this, you can also download stickers and other apps such as Circle Pay and open Table- that offer you to make table compunctions at restaurants.

When you go to iMessage to play a game you will have to touch on creating a game and then select the one you have installed. 

Once you have done your turn, your friends will be asked to take their shot at it. While playing games on iMessage you will be able to send messages to your friends narrating the game when your turn is up.

Once a message is sent then the person will be able to click on that message to play their turn.
You can actually play whole games while chatting with your friends in between taking each turn. 
You can also chat with your nearest and dearest, talk about multitasking while playing multiple games, sounds good?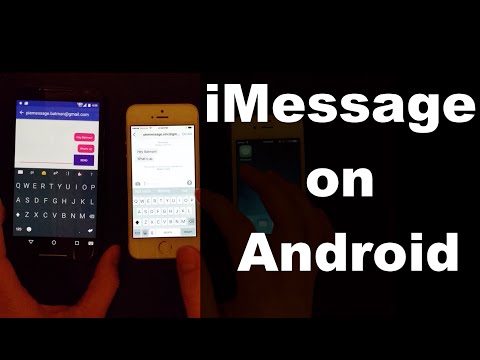 Can you play iPhone games on Android?
The answer is YES, you can simply use the cool one app to play iPhone IOS apps on Android using an IOS emulator so there will be no harm. Here is how you can do this procedure:
Download the CIDER APK file from

here

.

Install it by sideloading it. You can follow the given instructions to sideload from the iEMU installation steps. They are actually the same.

After installing it, just navigate the App drawer and launch it.

That is it, now you can effortlessly run and enjoy iOS apps and games on Android devices.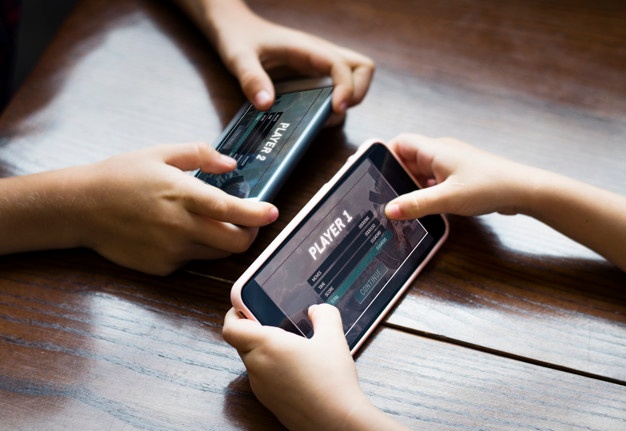 Do we have the Option to Play iMessage Games on android?
Clear Answer merely is no Because Android and iOS are cross-platform. 
The new report says over 1 billion iOS users are running iMessage under security. 
So Apple has not designed iMessage for Android, just like that is available for Apple Music, Apple pay.
Is there an App like GamePigeon for Android?
In case you are searching for a social gaming app like GamePigeon for Android, then apps like POKO and Plato will be the best alternative choice for you.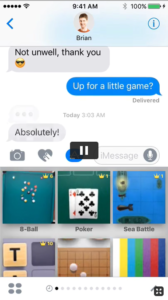 Conclusion:
After following the above tutorial, you will easily get to know how to play iMessage games on Android. 
It is a workable way to use iMessage features without buying expensive Apple gadgets. 
So, if you still face any issues, do let me know in the comments.