If you have recently bought the amazing smartwatch of Samsung Galaxy then you must need to know about one of the best apps for the Samsung galaxy watch to take advantage of its features.
The watch of Samsung galaxy is considered one of the best wearable's.
This watch also provides weather information by using a weather radar app about the surrounding areas.
It keeps updated time by time and also improves its features with time.
It has great battery timing with GPS to track different locations and navigations.
It also has a very attractive display for the best user experience
If you want to find the best watch in your city it is one of them.
We will explain to you the best apps for your Samsung galaxy watches.
But it is not very difficult to install these apps.
It is just like opening the galaxy apps Samsung Galaxy phone and installing an app.
you have to install an app for your smartwatch on your Samsung Galaxy phone and it will be automatically transferred to your smartwatch after downloading.
Samsung provides the best apps for the Samsung galaxy watch on its Galaxy apps store.
Here is the Samsung galaxy watch apps list.
Flipboard News App  
Pear Sports
Here WeGo Maps
Facer App
Spotify
Glymps
White Light App
Find My Car
Hextris
Best apps for Samsung Galaxy Watch to Enjoy More Features
Your smartwatch already contains one of the great news briefing apps.
This app is pre-install on your smartwatch.
But its display is not much wide to go in details of different news.
As compare to this Flip board user interface provides you the facility of analyzing the daily routine news in an efficient way and also shows you daily headlines and summaries.
You can tap on it to expand and enjoy a full-screen view of the news.
You can also scroll it using the touch screen of your smartwatch.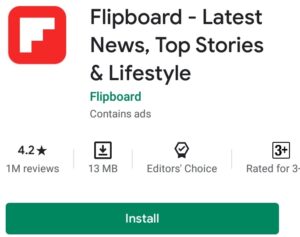 The Samsung smartwatch also provides health services.
It is quite a nice feature of the Samsung smartwatch.
A number of workout apps are available for Samsung smartwatches.
If you are a person who is conscious about his fitness and health then the pear sports app is for you.
This app contains unlimited training sessions and programs provided by expert athletes and coaches which cover various types of exercises and training like running, walking, flexibility, and stretching. Pear app has something for everyone whether he is a beginner or an expert.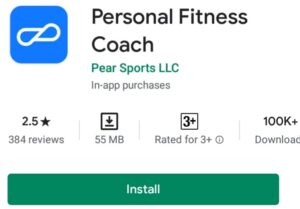 The best navigation app for the Samsung Galaxy watch app is here we go and this app also contains standalone mode.
For this, you don't need to use your Samsung Galaxy Smartphone.
In this app, you can also plan your routes according to your mode of transportation and you can also access any kind of data in the future.
It is one of the best navigation apps for the Samsung Galaxy smartwatch.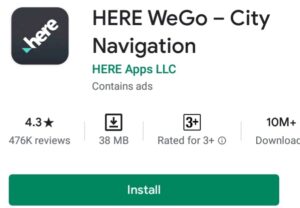 This app allows you to customize your Samsung galaxy watch according to your own will.
If you don't like the faces of Samsung galaxy apps offered by the Galaxy apps store you can use this app.
Moreover, if you don't like squeezing the face on your own then there is an astonishing collection of almost thirty thousand faces of watches created by different people across different platforms.
But if you want to design your smartwatch face you can also share it with other communities after customizing it.
This app provides you a range of different fonts, background images, which you can use in your design.
That's why it is one of the best android smartwatch apps.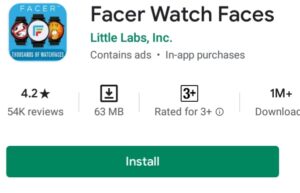 If you like and enjoy music then Spotify is best for you.
If you are doing some kind of exercise or walk outside then you can tune it instantly and it can be controlled with Samsung rotating bezel signature.
You can also enjoy its features while offline.
This means that even if you don't have your smartphone attached to the smartwatch you can enjoy quality music while doing a walk and exercise outside your home.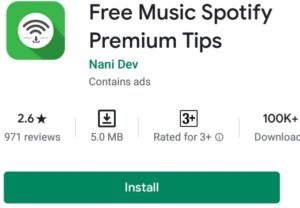 What apps can you use on Samsung Galaxy watch?
This app is especially for sharing your location with someone in real-time and for such a situation when you can't afford to be late and don't know about the exact location where you want to go.
For such conditions when you can't explain your location to someone it is perfect to use.
You can simply send your exact and accurate location to someone to which you want to meet at his location by tapping twice on the app.
you can also request your friend or anybody you know to send his location to you.
For this, you have to tap on the request button and your friend will receive your request to share his location.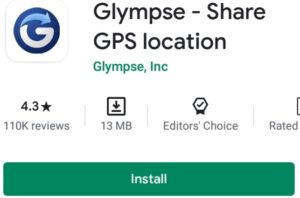 The white light app is a simple app.
As we know the Samsung galaxy smartwatch does not contain flashlights so we have to install a white light app for the flashlight.
It doesn't seem so important but it can prove helpful and life-saving in some critical situations when there is dark everywhere.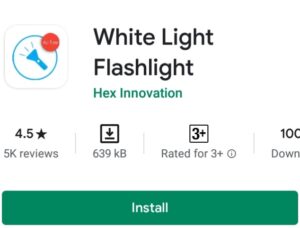 If you often forget about the place of your car parking then this app is very useful for you.
This app contains built-in GPS and locates you to show the location of your car and how far is your car from you.
You can also leave a voice note while parking your car at an unknown place.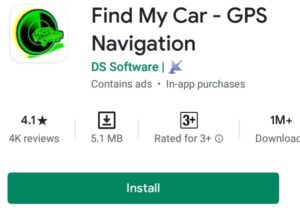 Hextris is a small game in which you have to use the bezel of your smart watch to rotate the hexagon.
First, you have to collect the colorful block on the sides of a hexagon by dividing it into a pack of three and you have to avoid filling the entire play area. You can enjoy playing this game and have some fun as well.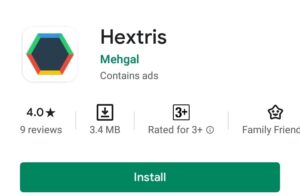 Can I add WhatsApp to my Galaxy watch?
For Samsung Galaxy, there is not any kind of WhatsApp app.
You can receive notifications and messages from Galaxy watch and reply to them.
But there is not any kind of full-fledged interface of chat.
The thing you need to be addressed here is whether Samsung Galaxy watches receive the notifications correctly or not.
Navigate to the app of the Samsung Galaxy watch on your smartphone. Go to the settings section by scrolling and select the notifications.

The notifications will show on the top header of the page. If you are unable to see notifications then simply tap the button of the slider.

Now click or tap on the manage notifications. It will display a list of apps available on your phone and there will be a slider in front of each app that allows notifications to pass over the mobile phone.  You have to switch on the slider of WhatsApp.
How can you personalize your Galaxy watch?
If you want to personalize or secure your Samsung Galaxy watch then here is a complete way.
Open your Samsung Galaxy Watch and visit the Watch faces then select one and now from the upper right corner you have to tap on the small orange color icon.
You can select any color which you like and tap on the Save button.
How do I get the most out of my Samsung Galaxy watch?
There are some tips to get the most out of your Samsung Galaxy Watch.
You can customize your Samsung Galaxy watch faces.
You can also change the different parts of the Samsung Galaxy watch partially. Like you can change font colors and dial design.
May you don't know that you can also take screenshots from your Samsung Galaxy watch.
You can get a lot of benefits from this feature like if you want to share a message of error with the support team you can use the screenshot feature of the Samsung Galaxy Watch.
There are some more features for you to get the most out of it.
You can remotely connect your watch

You can alter the wide background of the Samsung Galaxy watch

You can also tap the Samsung Galaxy watch while swimming

Even you can add images and tracks offline.
Bottom Lines
In the following article, we have discussed the best apps for the Samsung galaxy watch.
If you have a Samsung Galaxy smartwatch then it is necessary for you to know about Samsung galaxy watch best apps.
Because the Samsung Galaxy watch has some built-in features but for extra features, we have to install different kinds of apps.