If you are a gamer and also like Samsung mobile phones then you must be interested to know what is the best Samsung phone for gaming?
To answer your question about which you are very curious about, we have explained and reviewed some quality Samsung handsets with excellent specifications to play different types of mobile games such as CoD, PUBG, and more games like them.
Here we have explained about some budget-friendly Samsung mobile phones as well as high-end Samsung gaming mobile phones.
You will also get good information about the main factors, necessary for a brilliant gaming phone which will make it very easy for you to select a Samsung gaming phone for yourself.
Here are some reliable options to know 'What is the best Samsung phone for gaming?'.
Which Samsung phone is best for Gaming?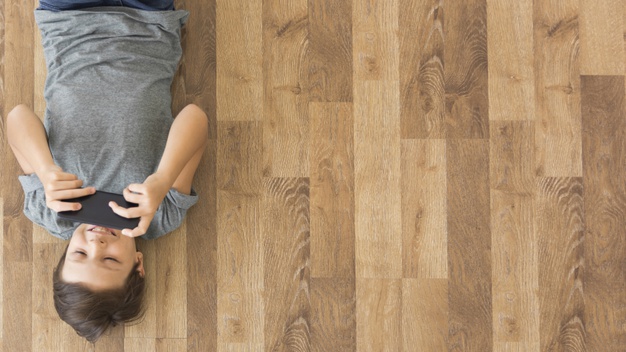 SAMSUNG GALAXY S20 ULTRA
The S20 Ultra is from the latest S series flagship of Samsung which is a premium smartphone lineup.
You can play any type of game with good speed as it has a powerful Snapdragon 865 processor.
It has a 120Hz WQHD AMOLED display screen so that you can enjoy a smooth gaming experience but you should remember that it,s screen at 120Hz will scale down to an FHD resolution. 
It offers very negligible latency of touch at the 240Hz touch response rate which means that you can respond very fast.
Moreover, you will get a large viewing area as it has a 6.9-inches screen size.
For large gaming sessions, the 5,000 mAh battery is important to power the large screen of the mobile phone and with 45W charging compatibility, it can also top-up.
It offers a fast loading time for gaming with UFS 3.0 storage and 12GB RAM.
Furthermore, it also has the option to add more storage which means that if you run out of space you can also add an SD card for some extra space.
Just for 100$, you can upgrade your device to 5G and if you want to stream games then WiFi support is also available.
With a big screen if you want the best gaming experience then Samsung Galaxy S20 Ultra will be the best choice but it has a price tag of 1200$ which you need to consider.
Storage: 128GB
RAM: 12GB
Rear Camera: 0.3MP + 12MP + 
Front Camera: 40MP
Screen Size: 6.9-Inches
Resolution: 3200 x 1440
Dimensions: 166.9 x 76 x 8.8m
CPU: Snapdragon 865
SAMSUNG GALAXY S20
The base model of the Samsung S20 Lineup is Samsung Galaxy S20.
That's why it has a number of the same features like the Snapdragon 865 processor or Exynos 990 SoC and 120Hz screen to get the smooth and excellent gaming experience as the Samsung Ultra.
The S20 with deep blacks and wonderful colors has a smaller screen of 6.2-inches.
You will get the 25W quick charging support to top up your mobile battery quickly with a 4,000 mAH battery and in this way you will get a decent amount of gaming time on the Samsung Galaxy S20.
It also has a triple camera unit with good video and picture quality and dark light shots as well.
To offer fast loading speed multitasking it has 8GB of RAM with UFS 3.0 storage due to which you can transfer a large amount of data in no time.
For extra space, the slot for an SD card is also available.
As compared to the S20 Ultra it is very easy to handle because of it,s 163g weight and 7.8mm thickness.
If you want to stream games in the future then 5G support will help you a lot.
If you need an all-around package according to your gaming requirements then this compact smartphone is a great choice.
It, the s price tag of 1000$ also gives it an edge over the S20 Ultra if you don't have any problem with the small screen size.
Storage: 128GB
RAM: 8GB
Rear Camera: 64MP+12MP+12MP
Screen Size: 6.2-Inches
Weight: 163g
Front Camera: 10MP
Dimensions: 151 x 69.1 x 7.9
Resolution: 3200 x 1440
CPU: Snapdragon 865
Which Samsung Phone is Good for Gaming?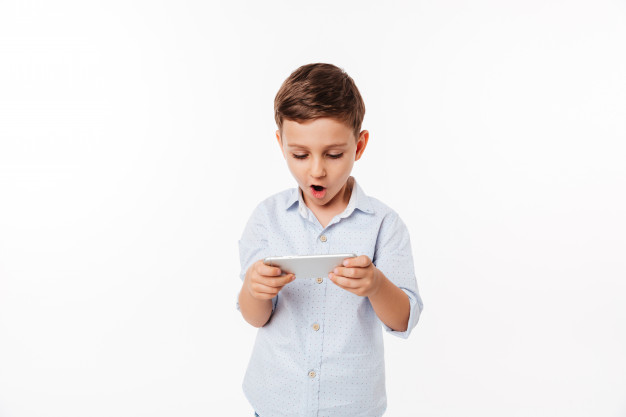 Samsung Galaxy Note 20 Ultra 5G
The latest flagship of Samsung is Note 20 Ultra and it is maintaining the heritage of note lineup with it,s full-fledged and excellent features and specifications.
It is one of the best android mobile phones out there in the market right now.
It is a great choice if you have enough money to buy this device. It has a powerful processor of Snapdragon 865+  with 12GB of RAM and both of these things will help you to enjoy a fast gaming experience and games will load quickly in no time.
To play adventure games in slow-paced it has a sizable display of 6.9-Inches AMOLED QHD. It has a refresh rate of 120Hz which will help you to play action shooting, intense and fast games.
Although, there are restrictions of Samsung on FHD.
For expandability, you will get a micro SD card slot and it also contains UFS 3.0 due to which you can load or download any types of games quickly.
The Samsung Galaxy Note 20 Ultra supports quick charging of 25W with a 4,500 mAH battery, it seems large but in fact, it does not last long as compared to other mobile.
If we talk about the connectivity then it includes 5G for the next generation that will help you to play games on your Samsung mobile seamlessly in the future and WiFi.
The headphone jack is not available which means that you have to connect Bluetooth earphones or a dongle.
Although the OneUI 2 of Samsung is not much perfect for gaming it should not be a hindrance.
From the Samsung store, you will get games such as Fortnite with an easy installation process as compared to the Android mobile phones.
If you use your mobile phone for some kind of productivity task then S-Pen can help you but it does not offer any kind of advantages related to games.
The Note 20 Ultra is an excellent gaming device but due to it,s extra outstanding features its price is very high.
The S20 Ultra has the same features as Note 20 Ultra except S-Pen and you will also get a good battery at a reasonable price.
You should avoid the Exynos processor with the variant because it does not perform well at the same price.
Storage: 512GB/256GB/128GB
RAM: 12GB
Screen Size: 6.9-Inch
Rear Camera: 12MP+12MP+108MP
Front Camera: 10MP
Dimensions: 164.8 x 77.2 x 8.1
Resolution: 3088 x 1440
Samsung Galaxy A71
With a well-rounded package, the Samsung Galaxy A71 is a good option for anybody looking for a decent gaming mobile phone.
You can play any kind of game easily on this mobile as it has the Snapdragon 730 and it is not to the extent of a flagship.
It has the standard FHD super AMOLED display screen but it lacks a refresh rate. At the same price, it has better image quality than other devices.
You will get better results in content consumption and gaming.
You will be able to play games in a large area with a thin bezel 6.7-Inch screen and a small camera cut out. You may not find 128Gb UFS 2.1 of storage enough and fast.
But if you want some extra space then the option of a micro SD slot is also available.
The range of 6 Gb to 8GB is the standard range of RAM in this range of smartphones and this range of RAM will also be multitasking.
It also has an excellent camera, many of them are the same as the S20 series and also have the ability to shoot photos in low light.
For gaming and productivity, Samsung offers unique features with One UI 2 Android 10 features. You will also find many similar apps as well.
You will also get a headphone jack to connect your earphones which will help you during gaming and watching videos.
Moreover, it offers the fast charging of 25W to top up quickly and a 4,500 mAH battery which will help you to perform some high power tasks.
The Samsung Galaxy A71 is an all-around smartphone and excellent for gaming. If you want a good quality gaming phone with a better screen and quality camera features then Samsung Galaxy A71 at the cost of 350$ is a good option.
Storage: 128GB
RAM: 8GB/6GB
Rear Camera: 5MP+5MP+12MP+64MP
Front Camera: 32MP
CPU: Snapdragon 730
Screen Size: 6.7-Inch
Weight: 179g
Which phones are Best for Gaming?
Samsung Galaxy Note 20 5G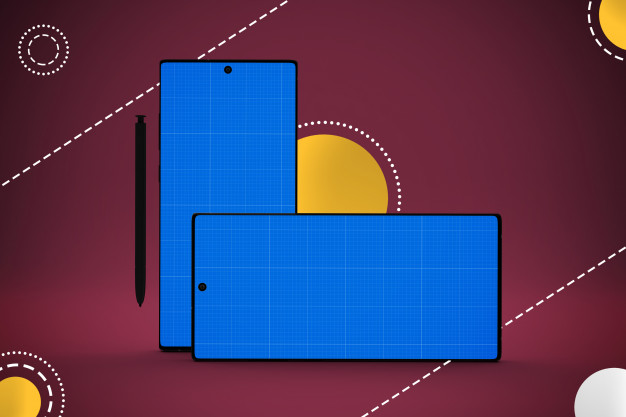 One of the most conservative versions of the Ultra variant is the Samsung Galaxy Note 20 5G.
It has some excellent features but it comes with a high price tag.
However, if you are looking for a multitasking and gaming device then it will be the best.
The Snapdragon 865+ processor is exclusive to the Note 20 series of Samsung and you will get enough power necessary for gaming.
Your games load quickly because of their standard 8 GB RAM and UFS 3.0 storage. This will help you to download the games and speed up the installation process.
It has a 6.7-inch FHD AMOLED display screen. It does not have a high refresh rate and resolution but has a better screen as compared to the other smartphones.
Furthermore, it has a 4,300 mAH battery which you can use for almost two gaming sessions or a day-long and when your mobile phone battery dies you will get 25W quick charging. 
Good connectivity is also one of its great features as it has Bluetooth 5.0, WiFi 6, and 5G support. These days the streaming services such as GeForce are going to be famous for allowing PC games to be played on smartphones.
In this way, it is future proof as well.
As it does not have a jack so you have to connect Bluetooth earphones or a dongle if you want to listen to songs.
The OneUI 2 provides you with some helpful features such as downloading games from the Samsung,s store like Fortnite.
For professional and productivity tasks its skin with S-pen is also amazing.
With the price tag of 800$ the Note 20, 5G is an all-around and decent package to get but there is no reason to prefer it over the smartphone-like S20 with a minor difference in price and a better screen display.
It's worth considering these specifications if you want to have S-pen. 
Storage: 256GB/128GB
RAM: 8GB
CPU: Snapdragon 865
Rear Camera: 64MP+12MP+12MP
Weight: 194g
Front Camera: 10MP
Dimensions: 161.6 x 75.2 x 8.3
Screen Size: 6.7-Inch
Samsung Galaxy A51
If you are looking for a mid-range Samsung smartphone then the Samsung Galaxy A51 is for you.
It has some good features such as a sizable battery and an excellent screen display.
But its performance is not so good. The Exynos falls behind in performance and efficiency as compared to Snapdragon 712 but the Exynos 9611 is best.
The base model with 4GB of RAM should be avoided, thinking about it,s performance not as good as it is worth, and a mid-range option.
The 6.5-inch AMOLED display screen of the Samsung Galaxy A51 offers amazing reproduction of colors and its panel gives inky black color. But you will not get the high refresh rates to support it.
You may have trouble loading games and apps because of the UFS 2.0 storage which is now outdated. The people who need some extra space on this smartphone also have expandable storage features.
It has a 4,000 mAH battery which you can use for a day long. You should not expect to think about the inefficient chipset if you frequently use your smartphone.
The 15W charger is less than the standard charger as compared to the recent age.
It is the reason that it will charge your mobile phone a bit slowly. You will get software updates for some years to come as it hAS pre-installed UI 2.
With a sizable battery, the Galaxy A51 is an excellent mid-range mobile phone which helps you to get an amazing gaming experience on this device.
Due to the Exynos processor, its battery will not last as much long. At the price of 392$, you will get an excellent screen display.
Storage: 128GB/64GB
RAM: 8GB/6GB/4GB
Resolution: 2400 x 1080
Rear Camera: 5MP+5MP+12MP+48MP
Front Camera: 32MP
Weight: 172g
Screen Size: 6.5-Inch
CPU: Exynos
What to look for in

Samsung phone

before buying for Gaming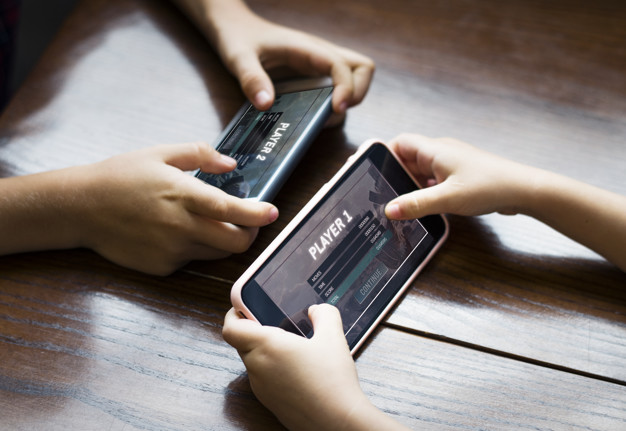 Chipset
The first factor you need to consider in a decent gaming smartphone is the system on Chip.
Because it determines the smoothness and gameplay quality.
There are two types of processors that Samsung devices have and it depends upon the market.
In the US market, you will get the Samsung smartphones with Snapdragon processor and in other markets, you will get Samsung smartphones with Exynos processors series.
The Exynos chips are going down because as compared to the Snapdragon processors they are less efficient but have the same price. It will be better for you to avoid the Exynos chips if the Samsung smartphones in your area sell with Exynos chips.
This factor is necessary to consider if you want to know what is the best Samsung phone for gaming?
Display
The screen is the next important factor to consider for a gaming smartphone.
With wonderful colors and inky blacks, Samsung smartphones have one of the best and excellent screen displays in the market.
Because Samsung uses AMOLED technology for their handsets displays.
From the gaming concern, the Samsung handsets have screens of high refresh rates which help you to respond quickly and also make your handset snappier and smooth.
For better graphics, most of the panels support high brightness levels and HDR. Moreover, you will see more content if you will have a bigger screen display.
Memory
The RAM plays an important role in Gameplay because the games will load faster if you will have more RAM and the lag will also be reduced from your system.
This is done by storing applications and open games into the memory when you left them and it will make it easy for you to start again from where you left.
Battery life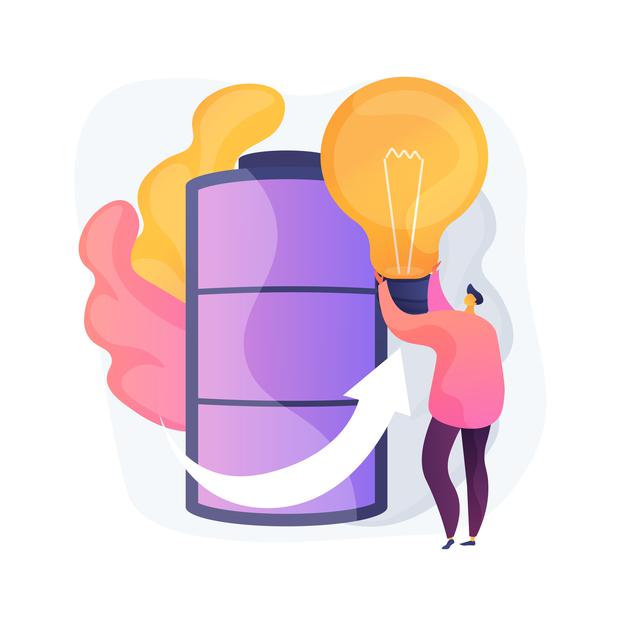 One of the most important and final factors is the battery life of a gaming smartphone.
Your mobile phone battery will be drained due to the heavy workload and may you even don't know about it.
To make large batteries, the resolution screens and high refresh rates are some of the important factors.
If you want to top up charging during playing games then you need to check that your smartphone supports fast charging.
People also Read:
Ending Lines
Other than Samsung some other reliable and efficient options are also available.
But if you are interested in buying a Samsung handset for gaming then these are some of the options you can choose from.
According to their price, they offer excellent performance and this buying guide will help you to select which Samsung phone is best for gaming.