Do you want to achieve your dream to create a gaming app that will earn lots of money?
All you require is ambition, passion, a proper game plan, and the right technology.
This article will instruct you about How to Create a Mobile Game App for Android.
What do you need To create a mobile game app for android?

how to build a game app for android?

Want To Know About Mobile Game Engines?

How Much Money Can A Game App Make?
What do you need To create a mobile game app for Android?
Mobile games/apps cannot be created by using formal app makers.
Rather, all you require is game engines for this as they are specialized specific software that has been formulated just to fulfill this task.
However, before you get started with a game engine, you have to assure that you have all the crucial items needed for your task.
We have enlisted these in our pre-game app development tool checklist:
A Computer:

A collection of smartphones:

An App Developer Account For Android and IOS:

Related graphic design and animation tools:
Game engines do not work on mobile phones, so you should install and work on them.
Decide to buy a PC or Mac only if you think about which game engine you want to work on.
Most game engines do not have cross-platform compatibility and can work on either Mac OS or Windows OS.
A collection of smartphones:
Most developers will say that you only need a smartphone to test your game app, but keep in mind that your game app will run on many smartphone models, both iOS and Android OS.
So you have to test your game app on as many smartphones as possible so that you can see that the game app works easily on everyone.
The best way is to get at least 3-4 smartphones from the latest generation as well as the last three to four generations.
An App Developer Account For Android and IOS: 
Both Apple App and Google Play Store require developers to have a developer account if they submit their apps for review and approval.
There will be different payment situations in both app stores.
The Apple App Store pays $ 95 a year in subscriptions, while the Google Play Store offers a developer account with a lifetime accuracy of $ 25.
With a developer account, you'll also get many additional benefits, such as the developer's SDK.
Related graphic design and animation tools:
A game app needs a lot of graphic design assets. Including characters, background animations as well as the right tools to create them.
Some game app developers use Adobe Photoshop to come up with basic graphic assets.
How to build a game app for android in 2023?
Start With Developing A Working Plan:

Deciding the Game Engine:

Educate Yourself With Scripting & Programming Languages:

Start The Application Development:

Integrating Graphic Assets:

Finalize Your App:

Launch The App: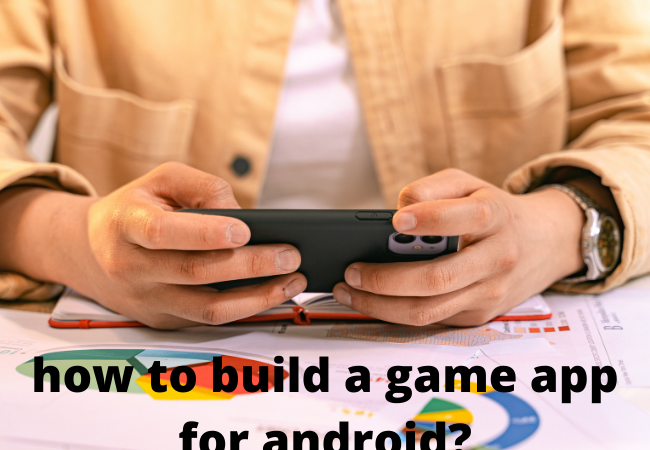 Start With Developing A Working Plan:
To build a game app, you first need a developer to design a mobile game and decide what kind of gaming application to develop.
Design your own cell phone game, but it will still require a lot of advanced skills with coding and scripting languages.
An initial working plan is also very important because without a plan nothing is successful.
You will need a comprehensive guide before you start the game development process.
This operational plan serves as a roadmap for the development process.
The little details you need about the Game Development Agency are covered in this article.
Then the engine, and how many characters you have to play in this game, you have to plan from the beginning.
Deciding the Game Engine:
In the second step, you have to choose the gaming engine.
As mentioned above, game applications are now created through coding or scripting, which can be very skillfully developed.
This work has to be done with a lot of technique
For readers and developers, we've already mentioned all the advanced game engines, both based on scripting and coding.
Some are based on templates, while others are based on coding or scripting.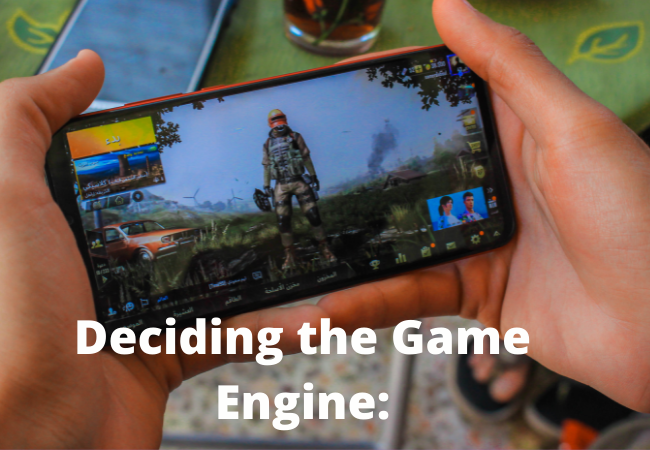 Educate Yourself With Scripting & Programming Languages:
Of course, it is becoming more and more popular in the gaming industry and the use of coding in the game development process is also declining.
If developers have a basic knowledge of C #, C, or even Kotlin, they can experience a very high level of game development!
However, you must have some basic programming knowledge to handle the exceptions.
If you are new to this field, you need to read and understand simple basic programs of C language and code to test your abilities.
So, if you have a complete working team, you don't have to document it.
But if you work alone, then you must learn programming languages.
Learning a programming language is the highly crucial step to create a mobile game app for android phones.
Start The Application Development:
Now start coding or scripting your application but remember to keep things simple and concise. Instead of making it difficult, code it straight, so if you get stuck somewhere, things will get worse for you and the whole process will get messy.
You have to decide how many levels your game will have.
After working with the surfaces, you have to think about the characters, costumes, and accessories. Also start working on background and user interface planning.
Integrating Graphic Assets:
Combining graphic assets for your application includes everything from simple details to characters, background colors, styles, and animations to give your game a vibrant look.
Game developers use Photoshop or Maya to create impressive modern graphic designs and characters.
Create a gaming application for android after following this complete checklist.
Now you need to make sure that the game's graphic is perfect and does not pixelate.
Users want to control all characters without error.
Before launching a game you must play the game to the last level to make sure that everything is working properly.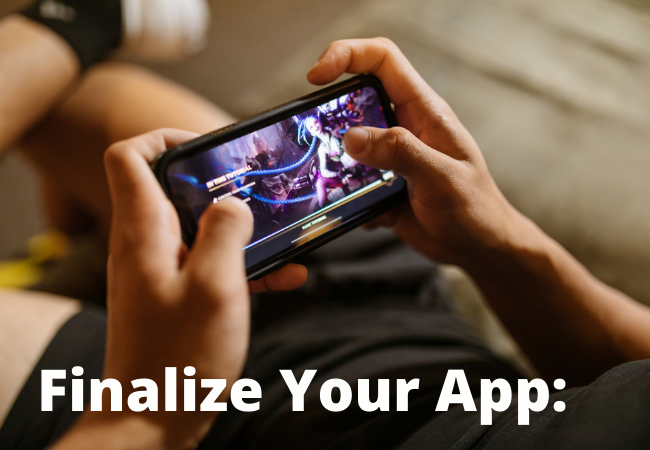 Now you can launch your game app. Now you have learned how to create a game app for Android or Mac platforms.
Realize that you'll need to add updates in a few months or quarterly! You will need to set a launch date for your gaming application on which to place your application.
Developers are well aware that designing a mobile game and then launching it on the Play Store is not easy.
You must have a developer account, which must be submitted at least one month before the launch date for the store to approve the application.
Want To Know About Mobile Game Engines?
Mobile Game Templates:

Easy Drag & Drop Of Mobile Game Engine:

Visual Scripting Based Mobile Game App:

Programming Language Based Mobile Game App: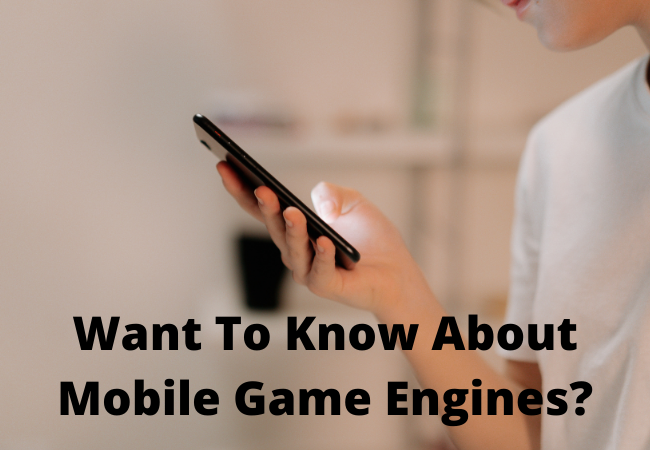 You will be interested in how to create a mobile game app. So let's talk about the list of some of the best game engines! You'll need some great toolsets to bring the best-animated game to the storefront.
The mobile game app can be easily created from the game template.
You don't have to change anything except characters, backgrounds, objects, you don't have to add background music with animation.
You will find templates from many companies.
If you are looking for a quick launch plan, this strategy will be great for you.
Easy Drag & Drop Of Mobile Game Engine:
If you think this is a normal drag and drop, you are wrong! The logic behind drag and drop it based on behavior.
For example, if you want to create a mobile game app that is an arcade and your character keeps going up and down, you have to enter a logic with spikes on the ground.
You just have to decide which game object and character to choose to perform any activity.
Drag and drop techniques are a great way to adjust their gaming logic.
Visual Scripting Based Mobile Game App:
There are two categories of mobile game engines accessible in the market.
Some of them are scripting-based, so you don't have to write code from scratch, but the mobile game engine works.
You need to create a workflow diagram that shows all the activities along with the nodes involved in the process.
Programming Language Based Mobile Game App:
For complex mobile game app development such as PubG, Call of Duty Mobile, and Clash of Clans, every element and object has to be properly prepared.
Although everything needs to be coded, the results of this process can be amazing! At the same time, minor negligence can lead to widespread destruction.
How Much Money Can A Game App Make?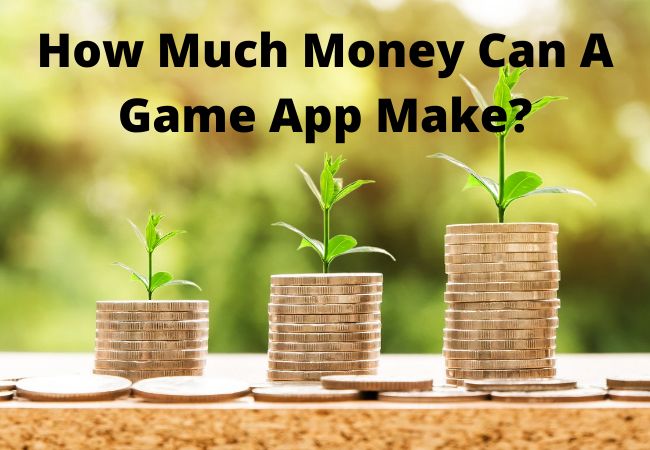 Nowadays game apps are a very lucrative category for investment.
After the great success of games like Fortnite, PubG, Pokemon Go, etc., the developers have become obsessed with getting their own game.
The question is, how much can game apps earn? There is no single answer.
Game apps make billions of dollars every year if we look at advanced games, and thousands of dollars if we look at the mediocre popular game apps.
Nowadays, first-player shooter games are very popular among people, so if you have to invest in in-game app development, it may be better to choose first-player shooter games.
Which game engine should I choose?
This is a very important question, and obviously, it depends on your skill level and your game making. But let's take a brief look at some of the engines that we think are the best option for you.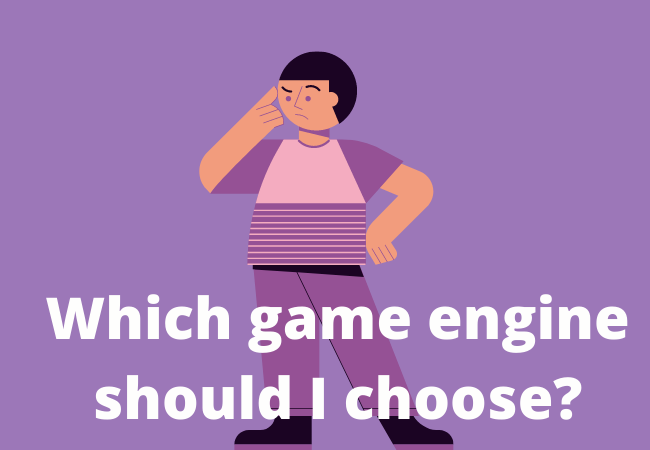 It also has great offers for beginners with an intuitive interface.
It handles 2D physics very well and is a great feature, and it's worth noting that it allows results to be published on iOS, Android, and even desktops.
They also have a "mobile viewer" app that lets you test your game on a variety of mobile devices!
Benefits: Drag and drop, along with game physics as well as basic game templates.
The basic version is $ 17 per month, you can get a 50% discount on the pro plan for teachers, students, or military personnel.
This game is brand new to the engine scene, but it makes big claims.
Blood box lists 100 games created using its platform that are in the top downloads in the App Store, including classic items like The Line Zen and Color Switch.
It's a drag-and-drop and comes with some basic templates to get you started.
On the plus side, the interface is nice and the features are very different, the downside is that the subscription is very expensive.
Benefits:
 With drag and drop, game templates, awesome UI, 2D graphics (sprite) editor, and animator.
Now that we talk about drag-and-drop and visual scripting methods, ClickTeam Fusion is playing a vital role in creating 1994 games!
It is worth noting that they are not focused on mobile games at all, and in fact, you have to pay extra to make your own game for iOS and Android.
However, a major advantage of the program is that it has a large and exciting online community, so you can find answers to any questions about how to build your game.
It also has a visual editor so it is possible to create art directly in the program.
Drag and drop, visual scripting, PC only. Online community and tons of extensions are available.
We will now talk about a very powerful engine that uses a well-known scripting language (C #).
Unity is an engine used by a ton of indie companies as well as AAA studios, such as Temple Run and Assassin's Creed.
And you don't have to be coding to make your game into it.
The main reason for this is that many plugins for Unity can be found with the use of Visual Editor. These solutions are not always friendly, but they can be a start.
These include FlowCanvas, uScript, Adventure Creator, or PlayMaker.
And Unity not only allows you to build on iOS and Android but also makes it possible to port the game to consoles and desktops!
 It can be used for free as long as your game does not exceed K 100K.
Unity's competitor, Unreal, is a powerful engine used at AAA Studios for games like Abzu and Kingdom Hearts III.
It also comes with a visual editor called Blueprint, and it is used to push the boundaries of beautiful graphics, even for your mobile games.
Like Unity, it's possible to publish your game on desktop and consoles, as well as iOS and Android. The downside is that you have to work hard to understand and grasp it.
It comes with a visual editor, great for big mobile games and free to use, and 5% royalty if your game earns more than $3000 per quarter.
How can I create a mobile game?
Here are 7 steps to create a mobile game:
The most valuable thing is to create your strategy.

The second point is to select your software.

Now you need to learn your programming language.

Then start your project.

Then you have to apply your graphics.

After all, you have to raise your game.

Now you can continue your game.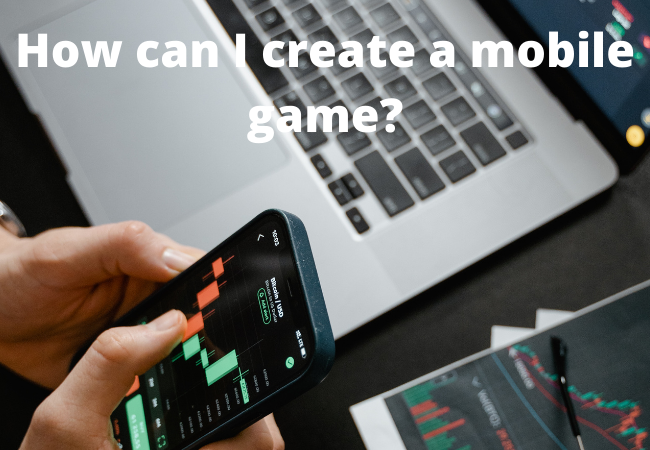 How do you build a free mobile game app?
Here are 6 steps to create a free Android game.
First, you have to choose your games app template.

Second, you have to set your app's settings.

Now choose the colors of your themes.

Set rules for naming your game.

You must review your game before creating an APK file to see how it works.

Finally post on Google Play and share with your friends.
Can I make my own Android game?
It's possible to make a game in Android Studio, but unless you work with Java and the Android SDK, it can be a daunting task.
You almost have to be additional discriminating with the support you render toward other people.
Use the view as you see fit.
How do I make my own game?
How to make a video game.
First, you choose a concept. See what kind of game you want to make.

Gathering information is also extensive research into game creation.

Start building now.

You just have to be more differentiating with the support you provide toward other people

You also have to check your game.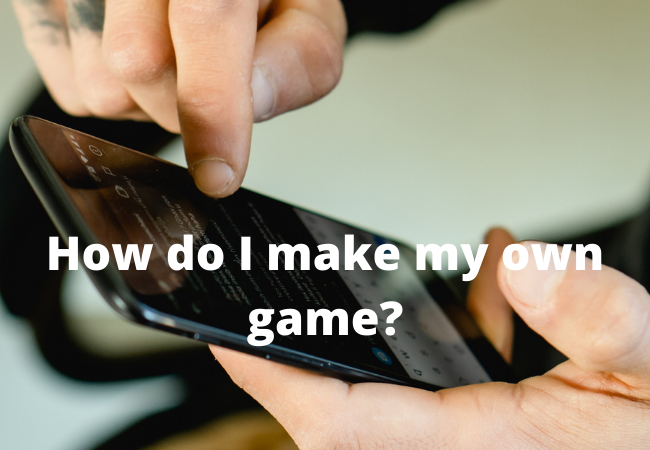 Is it hard to create a mobile game?
How hard can it be to Create a Mobile Game App for Android? It depends on the game you choose.
This process can be quite complicated if you want to create a 3D game.
But if you want to make simple games, it will not be a difficult task at all.
Unity is perfect for this task: an incredible and very important engine for creating your favorite game app.
Can Android Studio Make Games?
You can create games using the game engine that is used freely for Android.
You can use LibGDX. For tutorials with Android Studio, read on.
Can I make my own game for free?
If you want to make a puzzle or side-scrolling game it would be better to check the stencil.
If you are making a cross-game, you should check out Game Maker Studios.
If you are going to make a 3D game, it would be better to watch Unity, unreal, android RPG maker.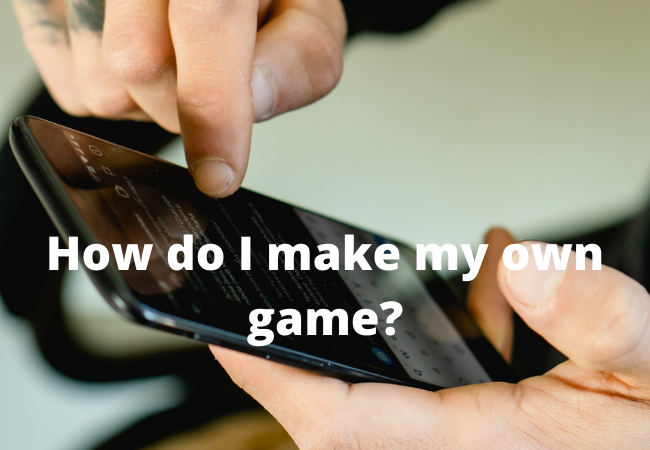 How do I create a free game app for Android?
Get started with Play Games Services for Android.
First, download the sample app.

Then you have to set up the game in Google Play Console.

Then you need to edit your code.

Finally, check your game.
Conclusion:
Hopefully, you can use the checklist and this article's guidelines to make building your gaming app for android easier from scratch.
Especially with the huge number of apps available in the market.
By reading this article you will remember to Create a Mobile Game App for Android and you will succeed in your goal.