Now we will see how to add a page on Google Docs.
When we write something on Google Docs like our business reports, some kind of story or something else formatting of the text is always evenly important as the written text.
And when we discuss the formatting the spacing between the words is very important.
Dividing your text into small sections and heading make it easier for the readers to understand your article and people will find it more helpful.
One of the important parts of the formatting is adding pages in Google Docs or page breaks to your content.
You can easily add a page to your document and it will also help readers to understand the beginning of one topic and the ending of the topic.
All books that we have read until now are divided into different chapters.
How to add a page on Google Docs on Windows
If you want to know how to add a page to Google Docs follow these simple steps.
At the point where you want to add a page or break keep the cursor right before there.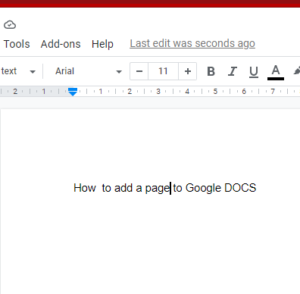 2.       Now click the Insert button located on the top toolbar of a document.

3.      After clicking on the insert button a list will appear. Hover over the option of a break.

4.    When you will hover over the break option then it will further show some option you just have to click on the broken page.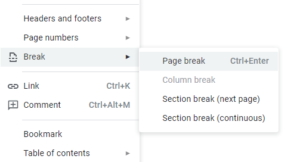 In this way, a page will be added to your Google Docs.

you can also use Grammarly on Google Docs which will help to make your content quality better.
How to Add extra Page in  Google Docs App on Android or iOS
Like adding a page to Google Docs on windows you can also add a page to Google Docs app on android and iPhone.
You have to simply add a broken page where you want to add a new page on your android or iPhone Google Docs app.
By using the applications of word processing like MS Word and Google Docs people can easily create new documents and also edit documents on their mobile devices.
Editing a document on Google Docs on mobile phones is now more convenient as compared to the Past.
But all feature which is available in the desktop application is not available in the mobile app.
Still, it is possible to add a new page in Google Docs mobile app.
For the document on which you want to add click or tap on the left bottom pencil icon.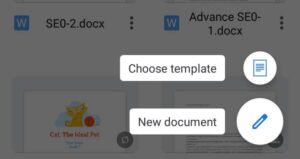 2.  Bring the cursor right before the place where you want to add a page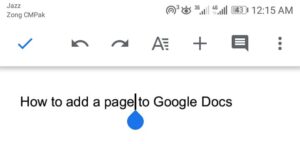 3.   Now you have to tap on the plus(+) on the top of the screen.

4.   After this insert menu will pop up. Just scroll down and tap the page break.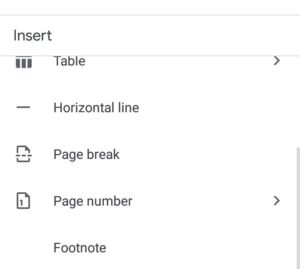 Your page will be added.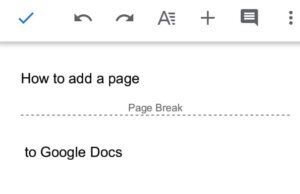 Bottom Lines
In this article, we have discussed how to add a page on Google Docs.
For this, you have to open the insert menu in windows then click on the page break and it will add a page to Google Docs.
While adding the page in android you have to open the Google Docs app then tap on the pencil icon, insert menu will pop up then simply add a page break.
Some sort of keys is also available for inserting a page on windows like Ctrl+Enter.