Here we will have a comparison to know what is the difference between adobe acrobat dc and adobe acrobat pro and which one is best to use.
What is adobe acrobat DC?
The Adobe Acrobat Pro DC was developed by Adobe.
It is mostly used by PDF editors.
The cost of Adobe acrobat dc is 12.99 dollars per month but you have to commit for one year.
What is Adobe Acrobat Pro?
It is also an editor of PDF.
Some new features were introduced in this version of Adobe Acrobat pro-DC.
 But its cost is high than adobe acrobat dc.
 The cost of adobe acrobat pro is 14.99 dollars per month and you also have to commit for one year.
With the desktop version of both of these softwares, you will also get access to the Document Cloud (DC) services where you can store your files and also share them with others.
But there is also a difference between acrobat pro dc and acrobat standard dc software.
Difference between adobe acrobat dc and adobe acrobat pro features and functions?
It is not quite difficult to find the similarities between adobe acrobat dc and adobe acrobat pro because both of these softwares contain the features which are essential.
As an example both software allows you to create PDFs.
Moreover, you can convert any document or image in PDF; you can sum up a number of files and documents in one PDF file.
You can also convert Webpages into PDF having live links.
You can do basic PDF editing on both of these software.
They provide the features to add, delete, extract different pages, removing the information which you think is sensitive, editing text and images, adding numbering to a page, adding watermarks, and converting your PDF files into the MS Office and into other image formats.
Using this software you can extract, reorder, delete, and insert any PDF pages.
By using adobe acrobat dc and adobe acrobat pro you can collaborate and share your documents with anyone.
You can send them as an email attachment or via adobe document cloud, sharing the file link.
Furthermore, you can add your comments, markups, and get e-signatures as well.
After discussing the similarities now we will discuss what is the difference between adobe acrobat dc and adobe acrobat pro.
If you have to select one of them between adobe acrobat dc and adobe acrobat pro then you must know the difference and pros and cons of both.
An important feature which many users are looking for is to convert the scan documents into PDFs that are editable and searchable.
This amazing feature is provided by Adobe Acrobat DC.
If you have text in any language it has the ability to identify the languages which will make it easy to edit and find information in any kind of document.
As we have discussed the adobe acrobat dc contains features that are very useful and helpful in the case of business and personal use.
you can share the PDF edited by acrobat dc during your online business meeting on Google hangouts.
It has features for only specific things.
But the adobe acrobat pro has a great feature that allows you to hide any document from the viewers you don't want to show them.
The acrobat dc has such a  feature due to which you can add any kind of audio and video in your PDF file.
It also provides the version which allows you to bate numbering that is a great feature if you have a concern with the legal documents.
All the features of acrobat pro dc like editing text, images, reordering, and deleting pages are available on your mobile phone and tablet as well.
If you have to review some kind of documents you will definitely find an easy way to make changes in the document.
You can preview your changes and also print out the comparison report and summary. It is one of the basic differences between adobe dc and pro.
Adobe Acrobat Pro:  Acrobat pro allows you to hide the document instead of deleting a document which is a great feature.
Adobe Acrobat Dc: The adobe acrobat dc removes the file or document permanently.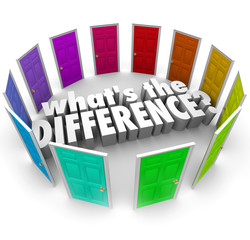 Now will see the acrobat dc and acrobat dc pro compatibility with different operating systems.
Adobe Acrobat Pro: Adobe acrobat pro dc is compatible with all operating systems like Mac, OS, and windows. 
Adobe Acrobat dc: On the other hand acrobat, dc is only compatible with Windows.
So it is a deciding point for the users of MAC.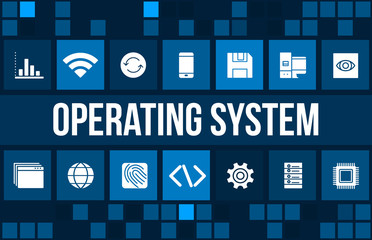 There is a little difference between acrobat pro and dc prices. Both of these software are available for a monthly and yearly subscription but you have to pay more money for adobe acrobat pro dc due to its advanced and extra features.
Adobe Acrobat DC: You will get the monthly subscription of acrobat standard dc for 23$ per month but it will be reduced if you will make an annual commitment.
Adobe Acrobat Pro: But you have to pay 25$ per month for adobe acrobat dc pro which will reduce to 14.99 dollars for an annual commitment.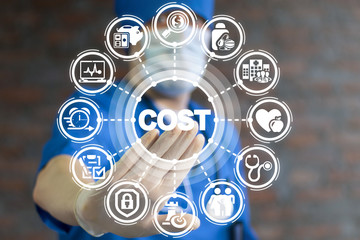 Which one you should choose?
Adobe Acrobat DC: After analyzing the difference between adobe acrobat pro and dc we have concluded that if you have windows operating system and you just have to create and edit PDF files then it will be much better for you to use the acrobat standard dc because it's features will be enough for you.
Adobe Acrobat Pro: The acrobat dc pro is best for business use and if you need any particular feature like protecting and hiding some sort of information.
The Mac users have only one choice to use acrobat dc pro.
Bottom Lines
In the following article, we have discussed what is the difference between adobe acrobat dc is and adobe acrobat pro.
Which software has more features and functions and which one is best for you if you want to use it personally and also which one best for business use.