If you want to connect with other people through voice and video calling on the internet then you must need Skype or any free alternative of Skype.
Most people automatically turn to Skype when they think about the programs to make a video call on the internet.
Skype was first launched in the year of 2003 and now it has become one of the best and top online video conference apps.
Through Skype, you can easily contact other users anywhere all around the world whether you are on a laptop, PC, smartphone, or tablet.
You need a device with a camera, microphone, and Skype software with an internet connection to make a video call on Skype.
We've Tried 17 Paid & Free Alternatives of Skype and Here's Our Honest Feedback:
WhatsApp
WhatsApp is one of the best and reliable alternative of Skype.
WhatsApp is a famous messaging service that is used worldwide and maybe you also have it installed on your PC or smartphone.
As compared to Skype, Whatsapp offers a number of great features which include voice, text messaging, group chatting, and video calls.
WhatsApp offers web and desktop clients. Even if you don't need to make an account to use WhatsApp, it only requires your mobile number.
You will also get a degree of privacy as WhatsApp offers end-to-end encryption and most people already know about this privacy feature of WhatsApp.
You can also use Whatsapp for business purposes like sharing your business documents and you will also get a business API as well.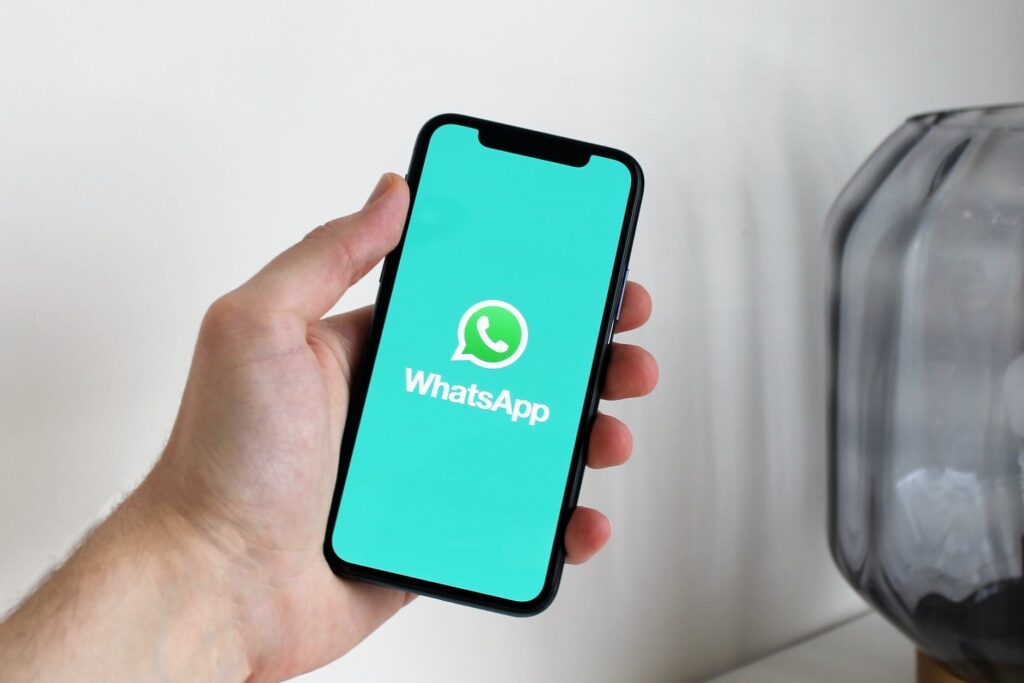 More on WhatsApp:
Create Fake WhatsApp Account with Fake Number [Updated 2023]
How To Identify Fake WhatsApp Number
Viber
You can use Viber for text, voice, and video call services without any kind of charge. But if you will pay you can use Viber and make a call to any number in the world.
You can also use Viber from your desktop as well. It offers group calling which is a great feature for a group of friends who want to have a group discussion.
Viber provides a great selection of stickers for you to select from. Viber is proud of being "ad lite" which means it shows ads but they are not so much irritating as they appear at the end of calls.
It also offers the great security feature of end-to-end encryption to make sure that your calls are protected and remain private.
Moreover, you can also add privacy to delete messages once you see them.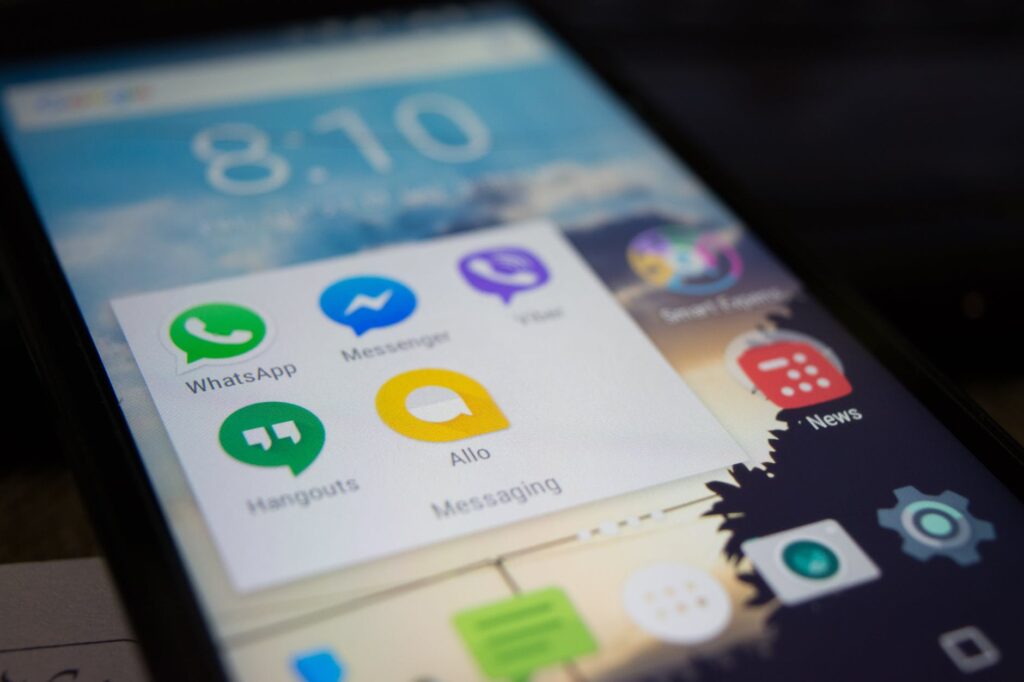 WebEx will be a go-to service for you if you are looking for a Skype alternative for business use.
For video conferencing, you will get a great number of features that allow people all around the world to collaborate and work together on different projects.
You can use it for supporting customers, training, and much more. You can also make international calls with an additional fee.
Moreover, you can also integrate the WebEx with business calendars of your company and also with other platforms like Slack, Facebook Live, and Microsoft Teams.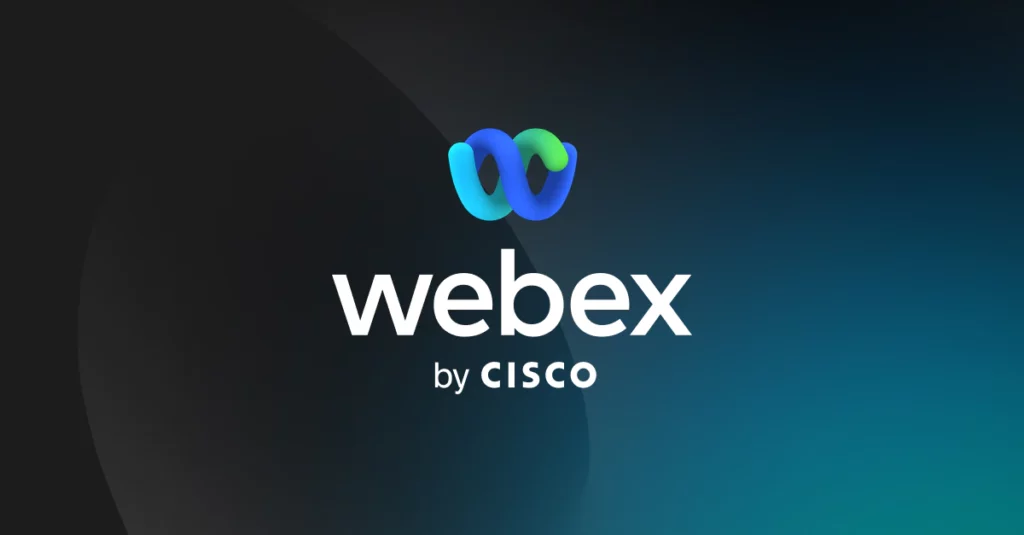 Jitsi
Jitsi is open-source software that is specially developed for users who are concerned about their privacy of communication.
All types of calls on Jitsi are encrypted. Its users can also activate the content-encryption of their conversations from the chat function.
In the video conference of Jitsi, there is not any kind of participant limit. Initially, it relies on the capabilities of your PC and internet connection speed.
Users don't need to create an account to use this service which is also a great feature offered by Jitsi. Its browser variant is available for you to use.
Users just need a mouse click to open up a conversation with Jitsi application and they can easily add other people to the following conversation by forwarding a link.
You can also install it on Linux. For both Android and iOS mobile operating system clients are available.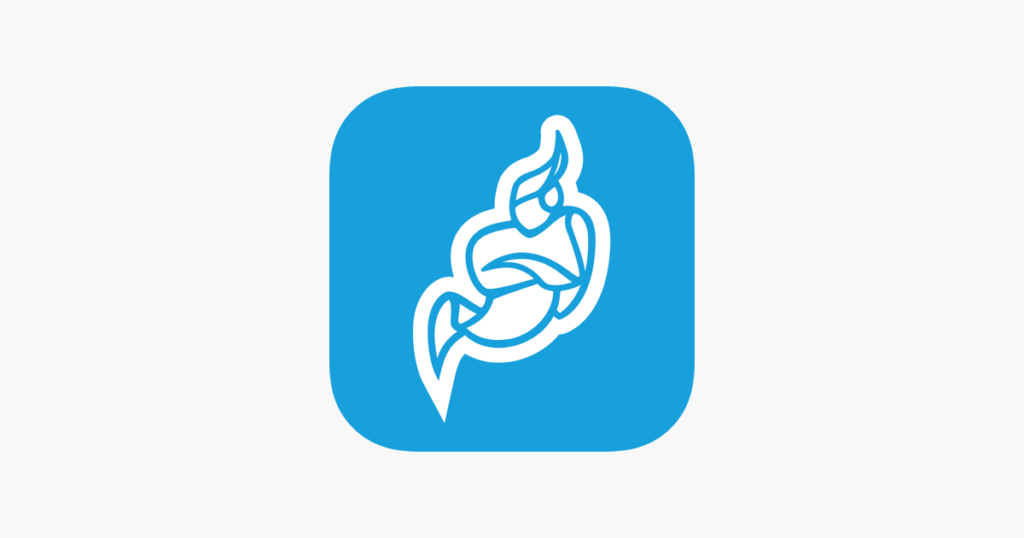 ICQ
ICQ is an instant messenger service launched in 1996. In the 90s ICQ gained popularity as an instant messenger but its users decreased due to the arrival of its competitors.
But ICQ continues to increase and expand it,s range of features and services as now it also contains the feature of video calling.
But it can only take place between two profile users. In 2016 a feature was introduced specially for video calls. ICQ also uses end-to-end encryption for Android, Windows, and iOS.
There are a number of similarities between Skype and ICQ like this application can be used to make calls on networks and landlines for free and messages can also be sent through instant messaging services.
Overall the range of functions is quite impressive. At one time ICQ was one of the marketing leaders in instant messaging but now the time has changed a lot.
The comparative popularity of the competing programs is the biggest hurdle preventing ICQ from regaining it, stop position.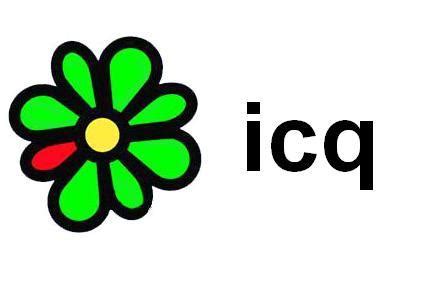 Talky
Talky is basically a web-based messaging service which makes it different from the other messaging tools available in the market.
If you want to have a true cross-platform chatting tool then you need to look anywhere else but for iOS Talky app is available.
You can use Talky for a group video chat of 15 participants which makes Talky a great messaging app not only for friends and family but also for collaborative working.
The feature of screen sharing is available through which you can involve different persons in your conversation. You can also view the display screen of every participant in your conversation.
It is very simple to create a chat room. For this, you just need to head to the Talky website, type the URL and then you are ready to go.
You just need to share the chat link with the people you want to connect with.
It will keep all of your things private including passwords.
Talky does not have as many features as other competitors but sometimes it is better to go with the simple option.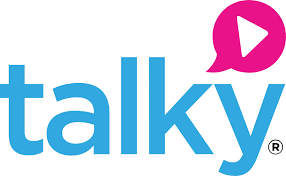 WeChat
WeChat is a mobile app available for iOS, Android, and Windows phones.
But it,s web-based version is also available for desktop users who want to use them on their laptops or PCs.
It's worth mentioning here that you need a mobile phone to log in to the web-based version of WeChat.
It is an unnecessary and complicated process that most people would not like. In the Microsoft store, there is also a Windows 10 app and a version of macOS in the App Store.
Wechat offers you text, video, and group chats once this app is up and running. You can also use it to replace your existing SMS and phone apps.
You can use WeChat to make calls to the mobile phone and landlines in other countries. It has a People Nearby feature that enables you to meet new people by deviating into the social networking territory.
WeChat can consider a cool alternative of skype for PC and mobiles as well.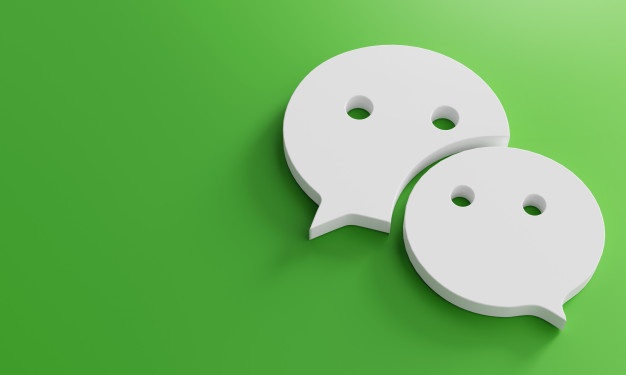 Jami
If you want to have such a Skype alternative that prioritizes your privacy then you should go with Jami previously known as Ring.
It has a very professional design available for a different number of platforms.
You will get even greater privacy because it is decentralized which means your calls are only between you and the person you are calling.
Jami offers a wide range of good features like instant messaging, HD video calling, file sharing, and voice messaging.
You can use it for free of cost.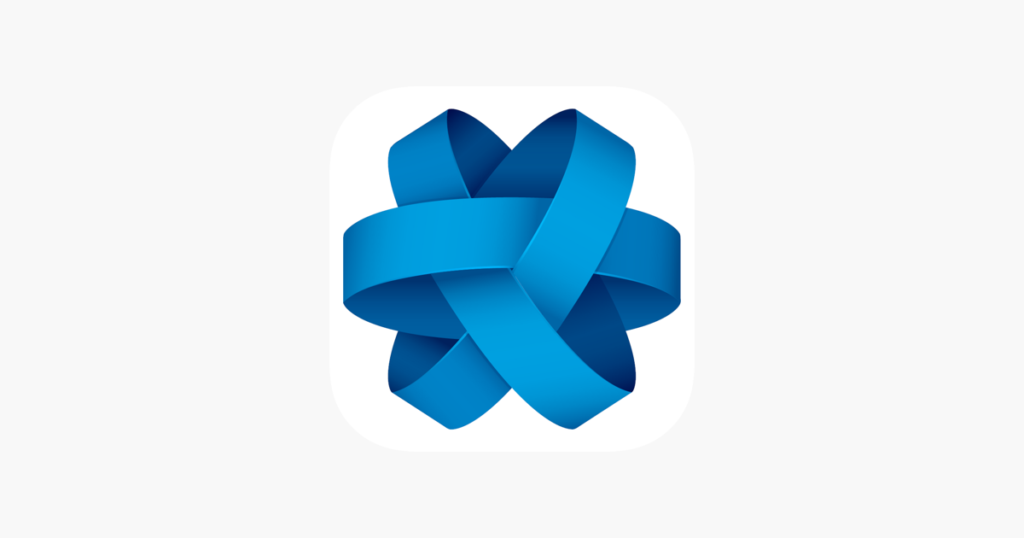 Tox
The messaging service of Tox is strongly concerned about protecting users' privacy of conversations.
Tox uses end-to-end encryption which means all communications made through this application are protected.
The purpose of this is to make sure that nobody has access to the conversation content.
The IP address is also available only to the other participant of the conversation. Additionally, the transmission takes place through peer-to-peer technology instead of over a central server.
The data will be exchanged directly between computers taking part in the conversation.
Due to this technology, external users will not be able to access or exchange your conversation data.
The main selling point of this software is it's privacy policy. Moreover, Tox is the counterpart of classic video telephony applications and instant messenger which do not guarantee security.
You should also note that this program was not developed for commercial gain.
Like normal functions, it also offers an option of desktop sharing which is available on Windows, Linux, macOS, OS devices, and Android.
Users can only exchange the contact data with a special ID. Currently, the video calls can only be set up between the two users but it will not remain for much longer as the software is still being developed.
This application is still in beta testing which means that it still experiences errors which are also acknowledged by the Tox website.
But if you are just looking for security in your video calls, instant messaging, and VoIP then errors should not stop you from using this app.
Tox provides the most useful and strong security features which you cannot expect from others.
Tox does not have a lot of users as it is not a well-known application.
The screen sharing feature is also available for the users.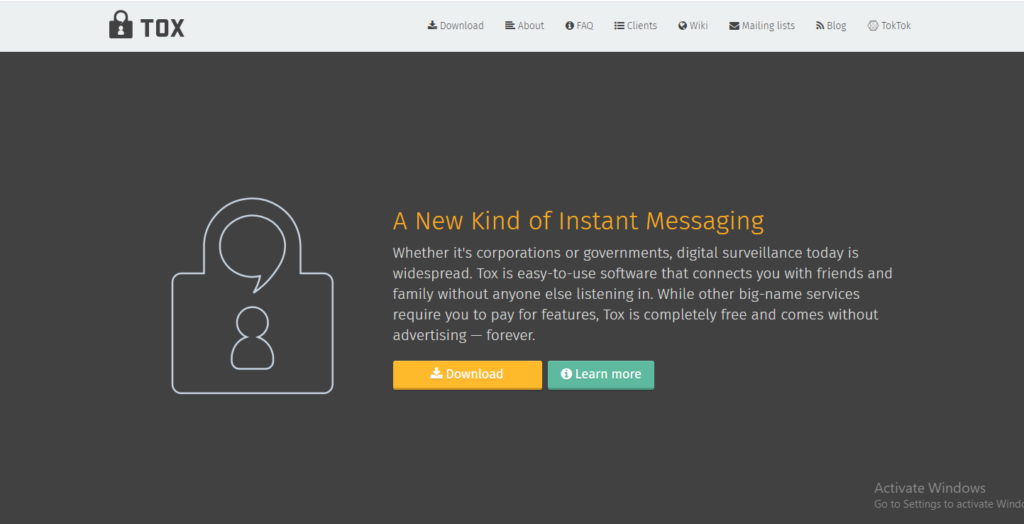 Wire
Wire is an instant messenger which you can also install on Windows, Android, macOS, iOS devices, and Linux. You can also use it as Wire in your browser.
It offers some typical messenger functionalities such as a chat feature which also includes file sharing along with video and voice calls.
Moreover, you can use Wire to share content from different platforms like Vimeo, YouTube, Spotify, and Soundcloud.
The company is located in two countries Germany and Switzerland which have developed this Software and application.
You will see that this application is very concerned about protecting the privacy of its users' data and all kinds of data transferred in Wire is backed up with end-to-end encryption.
All data of Wire is stored on the servers based in Germany and Ireland which is another security guarantee.
As compared to the other parts of the world the data protection regulations of the EU protect user data in a better way.
These qualities and features make Wire one of the safest and best messenger servers in the market.
This company also offers some great solutions for businesses. But for this purpose, you have to purchase a subscription to Wire.
You can use Wire for the internal communication of your company and you will be able to run communication on your own servers.
Wire also offers a service with the name Wire Red which enables you to continue your communication even in a crisis situation.

Line
Line is a Japan-based instant messenger which provides a good range of functions that are also available on other applications like WhatsApp.
The line also allows video calls between two of its users.
The line is not restricted to these functions as it can also be used along with Facebook to create timelines and share images, videos, and much more of this kind of stuff.
In short, you can build a small social network along with your contacts.
You can use the keep function of Line to save messages and files in a different folder.
Moreover, you can also purchase stickers, gaming apps, and new designs.
The line has faced criticism in the past due to the lack of data security.
But now it seems that it has learned from its mistakes. Now, this application is also offering end-to-end encryption to its users.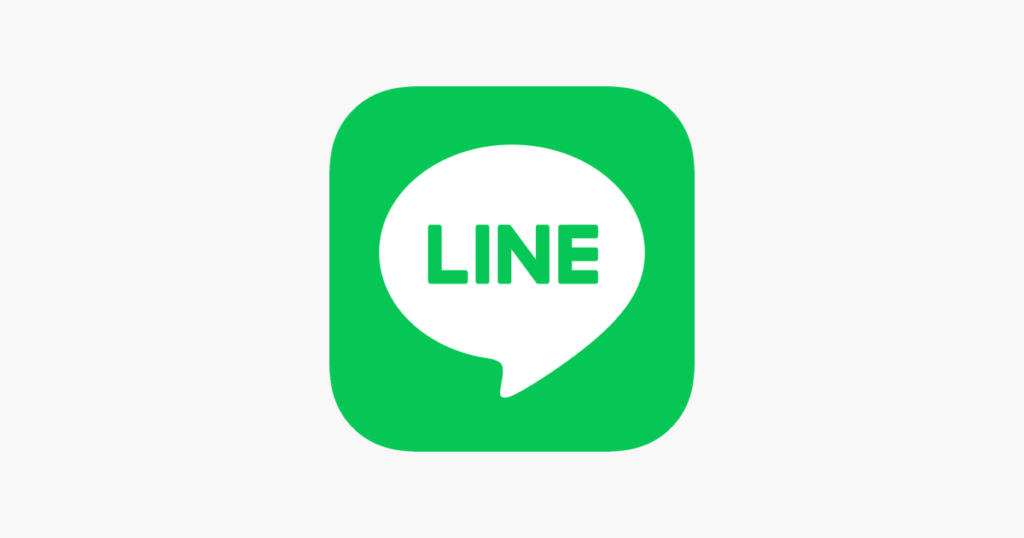 Best Alternative of Skype for business: Google Hangouts
Generally, Google Hangouts is an attempt of Google to break into the instant messaging market as a competitor of WhatsApp.
Google Hangouts app is available for both iOS and Android devices but it is also available as a web application that is easily accessible through a browser.
You can use any one of these Google Hangouts versions to have a chat with other users and even share files with them.
You can also setup a video conference with up to 10 participants.
Now Google Hangouts also offers the option to invite non-registered users to a video call so that they can take part in your conversation.
After the launch of Google, new service Google Allo and Google Duo there are some chances that it will step further as there are two applications setup to take it,s place.
Google has also given a notice that Hangouts service is initially moving towards the corporate customers.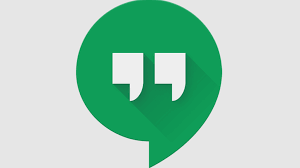 Google Duo
Google Duo was launched in the year of 2016. It has a minimalist approach than FaceTome.
This app is restricted to the core functionalities like video calls between two users and video conferences between up to 8 users. But there are some differences between Google Duo and FaceTime.
Google provides the "Knock Knock" feature which allows its users to preview the live video feed of their contacts before answering any type of incoming calls.
There is another plus of Google Duo that it is available for both iOS and Android devices.
Moreover, Apple device users don't need to add a Google account for the app. They only need to provide a phone number.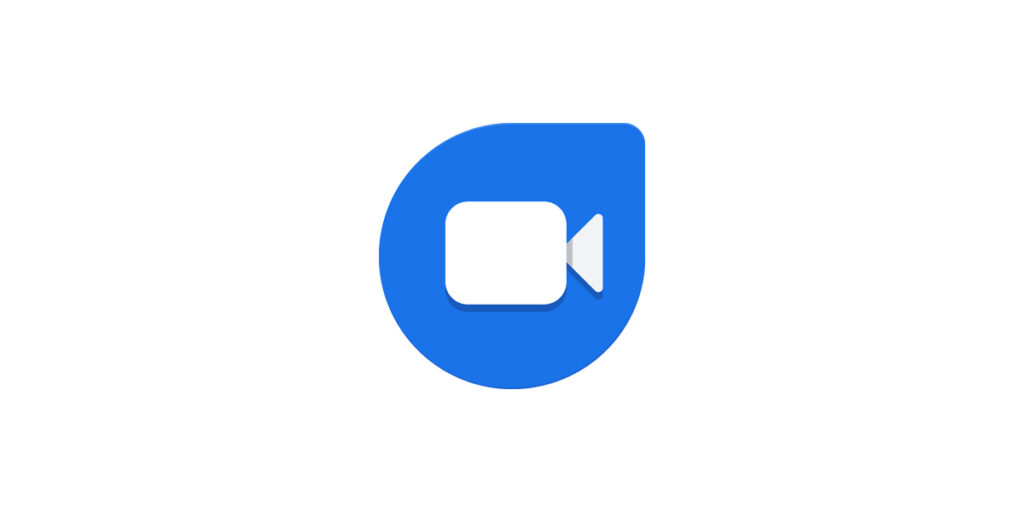 FaceTime
It is a video chat application specially developed for Apple users having devices like Mac, iPhone, and iPad.
The FaceTime range of functions is minimal as compared to the other Apple apps. Internet telephony is the only feature offered here.
Moreover, it is not possible to setup a video conference among more than two accounts like Facebook.
But still, you can invite up to 32 contacts to a video conversation.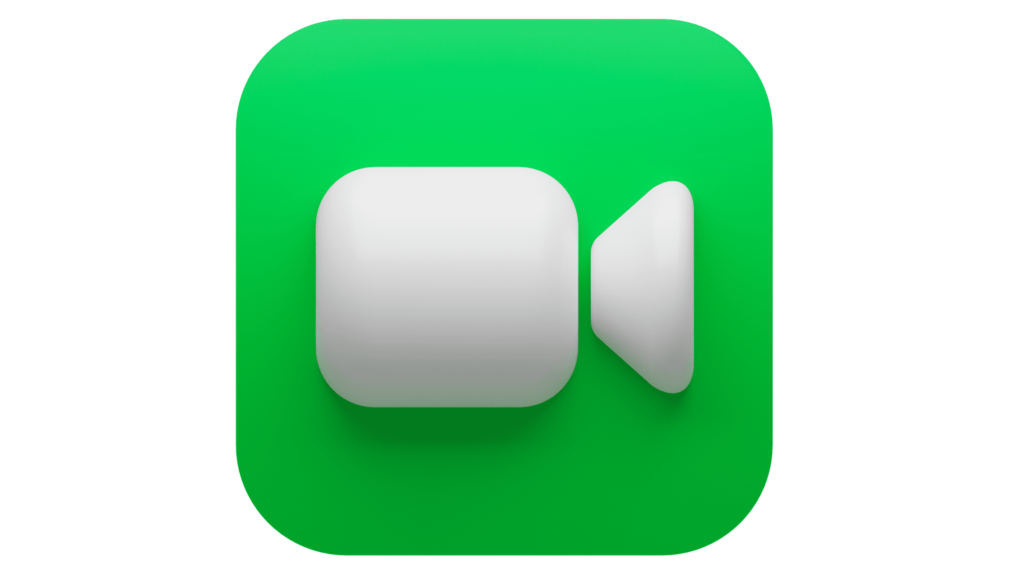 Facebook
Facebook is one of the most famous social media platforms all around the globe.
But most of its users don't realize or even don't know that it is possible to make video calls to other Facebook users with its chat service.
Facebook users can use this feature of Facebook using both the messenger app for both Android and iOS and the desktop version of Facebook.
Its users can setup chats and video calls with up to 50 profiles.
When you consider the popularity of Facebook this is not a disadvantage. Instead, it is quite beneficial.
There are more chances that you are already connected to your friends and family members through Facebook which means that you can connect with them instantly.
There is a disadvantage that communication is not yet encrypted.
The poor reputation of Facebook for data security is also one of its downsides.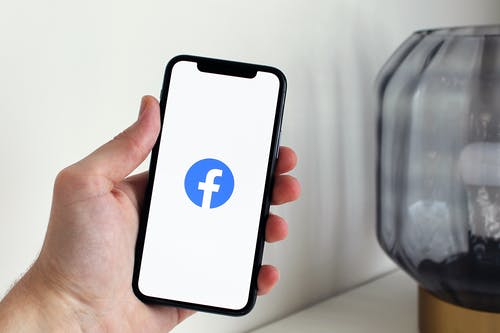 Zoom
Interest in Zoom cloud has been booming due to the increase in work-from-home jobs.
According to the internal statistics of the company, about 300 million people are participating in Zoom video conferencing each day since 2020 as compared to the 10 million users in the previous years.
Zoom, the awesome alternative of Skype, is a generous model which offers many services like video conferences for two users for unlimited amounts of time.
Moreover, up to 100 users can easily take part in a video conference for free of cost.
It supports the most common operating systems and web devices. The video conference on Zoom can be organized easily and quickly.
Only the person who is organizing the conference has to register and download the Zoom software.
Then he can invite more participants to participate via conference link.

Spike
For professional sectors Spike offers a very effective solution with it,s video calling feature.
By using this application people or teams can communicate in a better way.
For this purpose, the company has now revolutionized the way email conversations are displayed.
Like outgoing and incoming emails appear as they would in a conversation as they would in well-known messaging applications.
Additionally, the Spike provides phone calls through Voice over IP which makes it a real alternative of Skype. You can use the Spike app for direct phone and video calls.
There is a handy function of Spike which transforms emails into chat messages and encourages collaboration between colleagues.
Spike app will leave out anything which does not belong to the actual core of the message and due to this it only contains the important information.
Moreover, Spike also supports working collectively as a team with its features.
Such as users can transfer files, keep a calendar and encrypt messages from the app.
Spike is available for iOS, Mac, Windows, and Android. You can use it independent of a platform from your browser.
It is free to use for private users but on the other hand, professional teams have to pay a fee for each user account.
For registration, a separate user account is not required. But Spike is connected with the existing email account.

Who are Skype competitors?
These are some of the Skype competitors and alternatives
Join me

BlueJeans Meetings

TeamViewer

Google Hangouts Meet

Microsoft Teams

Zoom

GoToMeetings

Webex Meetings
What is the Google equivalent of Skype?
Google Hangouts is the equivalent of Skype that is built into the Google+ social networking platform.
Through Google Hangouts you can make audio and video calls to other contacts.
This underlying platform of Google Chat platform allows you to send text-based messages also.
Is Skype still free in 2023?
Skype is available to use on all types of devices like tablets, computers, and mobile phones.
The call will be free if both users are using Skype.
But the users need to pay money if they want to use some premium features such as SMS texts, Voice Mail, making calls to a landline, or outside of Skype.
Is Skype still the best?
For Windows 10 users Skype is the best communication app even if people are not interested in using it. With FaceTime and iMessage Apple users have a seamless experience.
Is there a free Skype alternative?
If you want to have an open-source alternative of Skype which prioritizes the user's privacy then you should prefer Jami also known as Ring. It will be a good option to go for.
It offers a great selection of features like HD video calling, instant messaging, file sharing, and voice messaging. You can use the application for free.
Warping Lines:
There are a number of great applications and software available that can consider as of great Free Alternatives of Skype.
Some of them even have more features than Skype.
So, if you are looking for some of the best alternatives to Skype for business or for personal use, then you must read the above paragraphs.